To create a unique architectural masterpiece, is not necessary to use ordinary construction materials. So I thought and Italian architect Giuliano Mauri (Giuliano Mauri), which started work on the living Church Cathedral Vegetale of growing trees.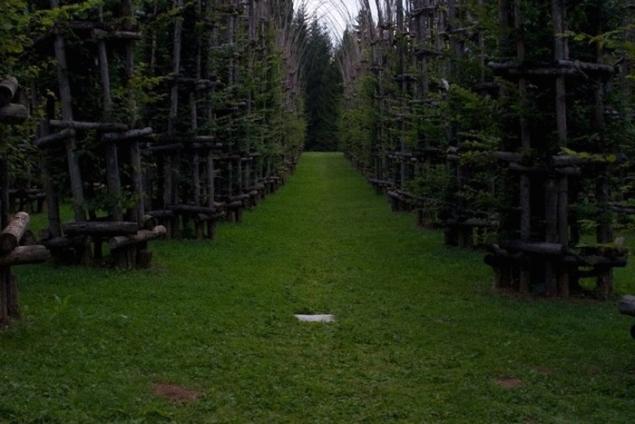 However, he was not destined to finish his project. In 2009, he died suddenly, in advance knowing that will not see your creation in its final version. The fact that the Foundation of the temple began in 2001, when Giuliano Mauri was already 63 years old. And the completion of the "construction" of the expected approximately 15 years after their landing.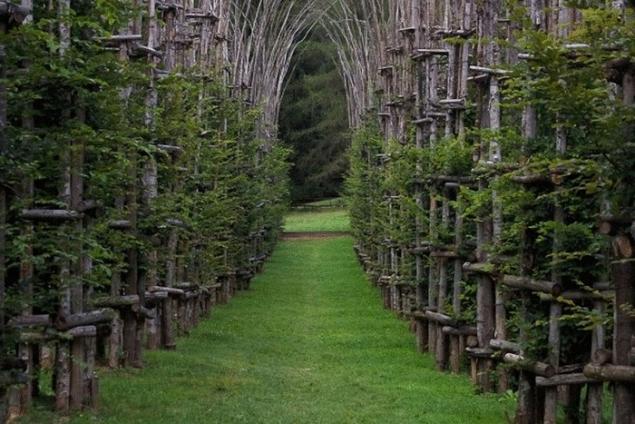 The project is now Haram Cathedral Vegetale completes the son of Giuliano Mauri. Together with his father he managed to start the preparatory work. They built huge empty field on the outskirts of Bergamo, 42 wood frame columns of 600 bars of chestnut and almost 2 thousand of spruce trunks. On the idea of the architect, within 42 wooden columns planted saplings of hornbeam.
Approximately 15 years later, the wooden frames will become difficult for grown elms, and the trees will gradually destroy them. A hornbeams themselves form a natural construction of the present temple out of living trees. which grow with years, were to form the walls and the vault of the temple Cathedral Vegetale. The project was developed in the area, with a size of 650 sq. m. Instead of the father of the project completed by his son.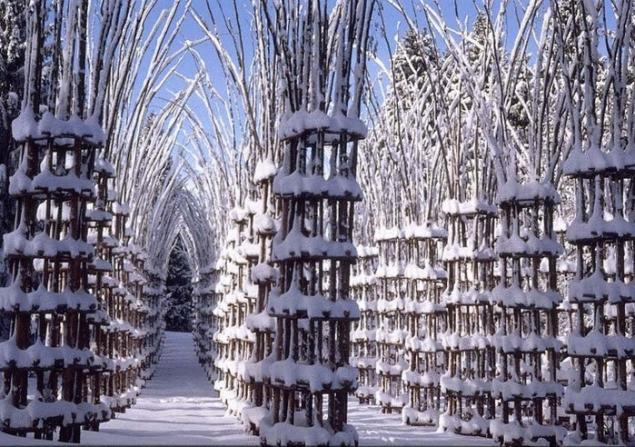 Source: /users/117