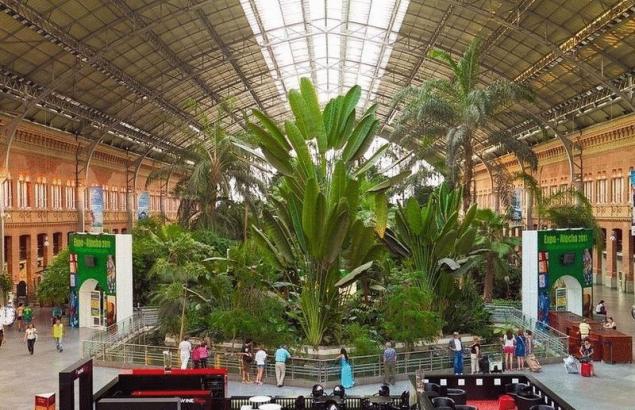 The Atocha is the largest railway station in Madrid and one of the biggest in the world. What makes Atocha special is a stunning tropical garden with an area of 4000 square meters, which is inside the station building under its huge arched roof.
Part of the Atocha station where the greenhouse is in time to 1851, when it was built the railway station itself. The station was partially destroyed by fire during the fire of 1892, and after several renovations, the latest of which took place in 1992, the original building was taken out of service as a terminal. Instead, it was converted into a hall with shops, cafés, a nightclub and the magnificent greenhouse.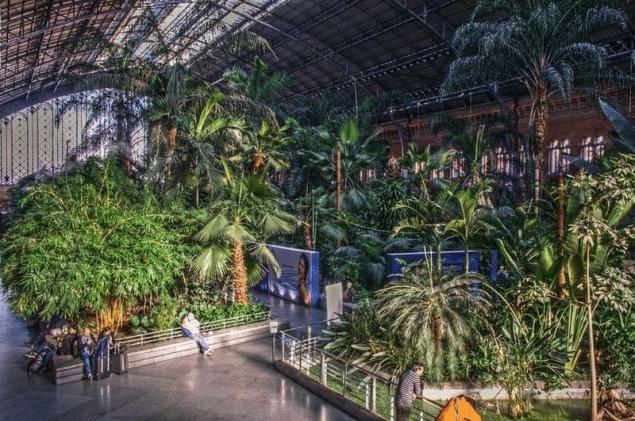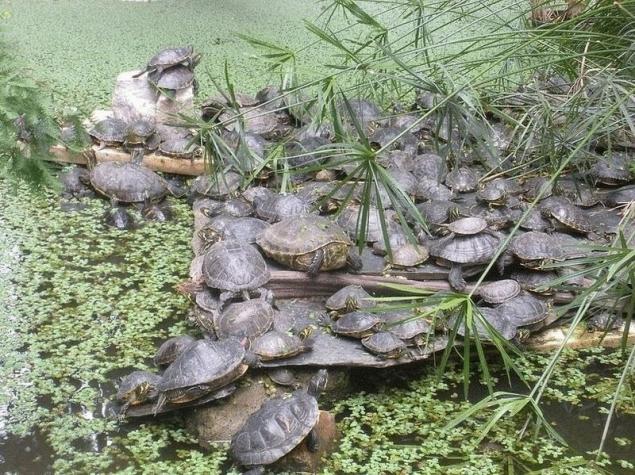 More than 7 thousand plants of various varieties, which number more than 260, decorate the garden. Also impressive, and a pond with 22 species of fish and turtles.
In the summer months, when the dry warm air of Madrid seeps through the glass roof, hundreds of tiny sprinklers begin to release the particular vapor, creating a greenhouse atmosphere of the real jungle, with their high humidity.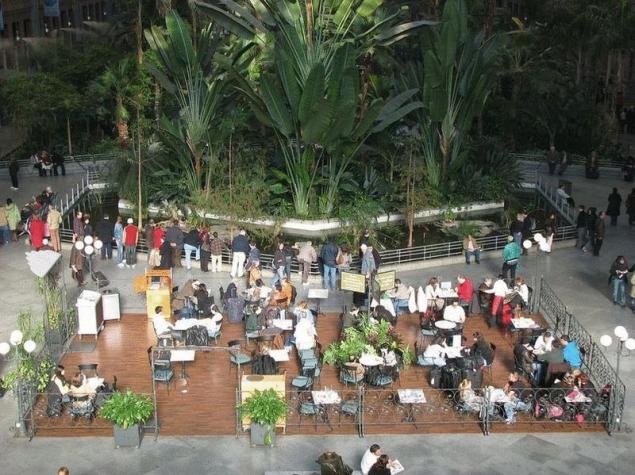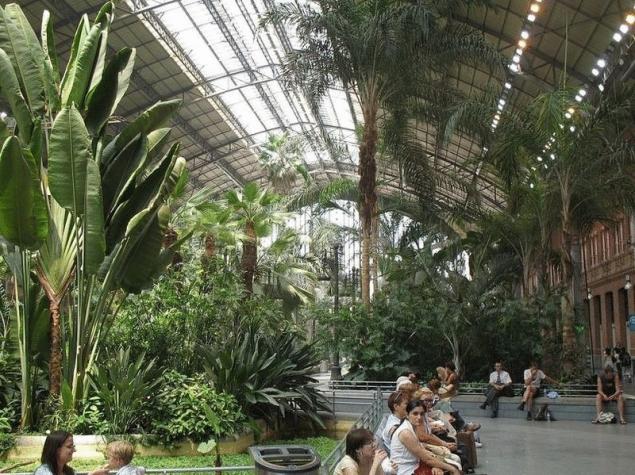 Source: /users/104