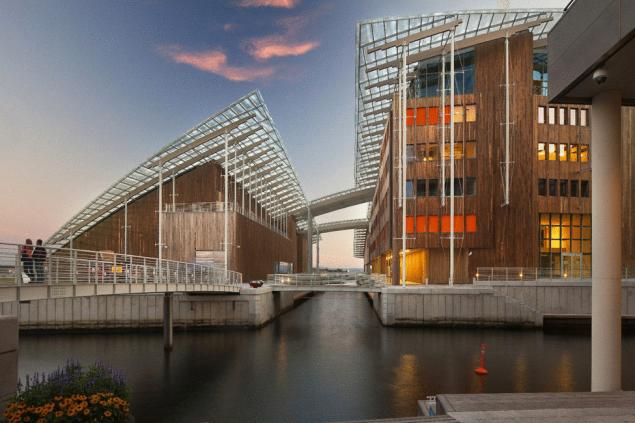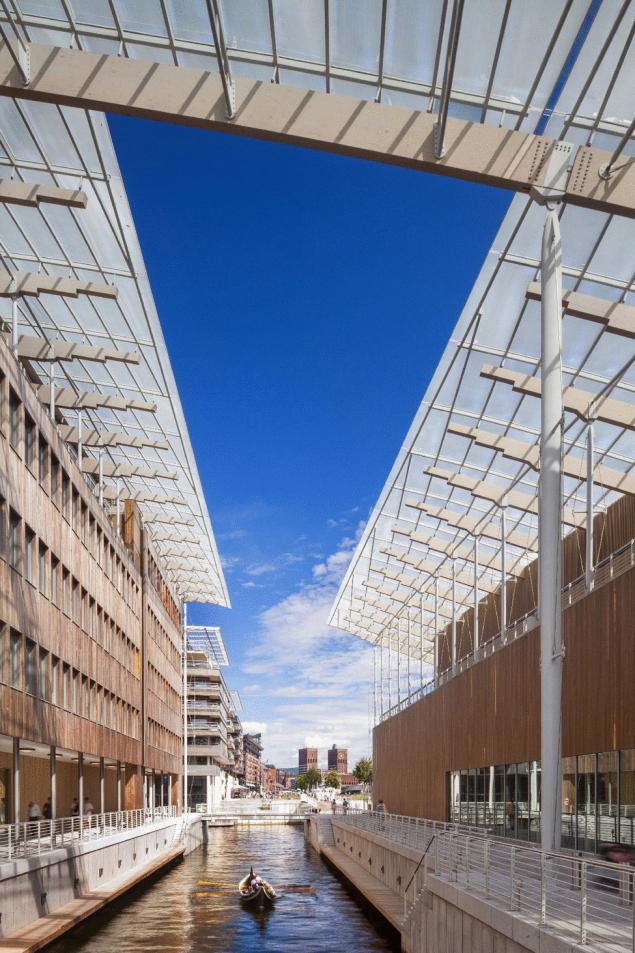 Once closed the harbour in Oslo turned into a public place, and one of the most beautiful in the city. The new district combines the fjord and the city centre, and is called Tjuvholmen. In its Western part-opened modern art Museum Astrup Fearnley. Worked on the project architects RPBW – Renzo Piano Building Workshop together with the team Narud Stokke Wiig.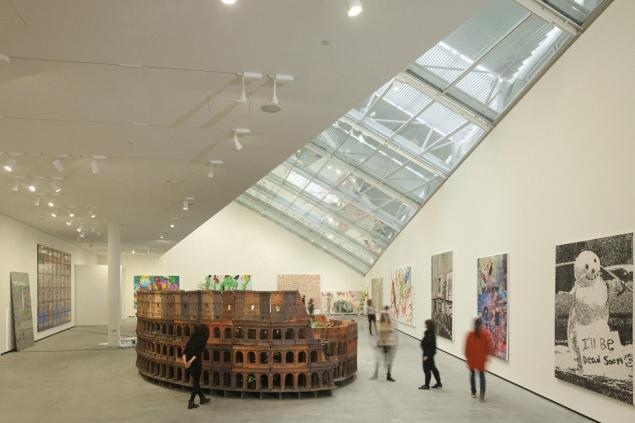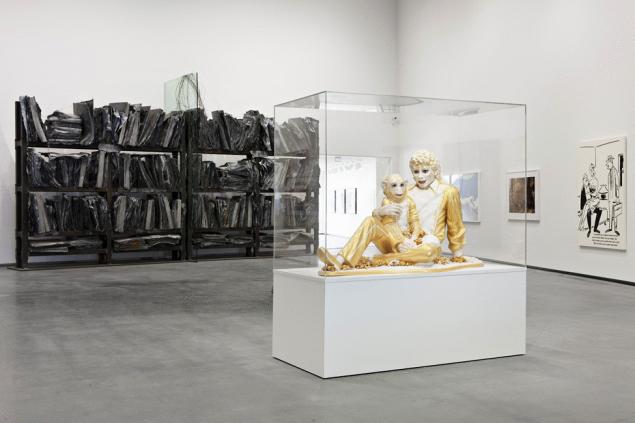 The Museum presents in three separate buildings under a single glass roof. One of the buildings occupied by the offices and art exhibition, while the other two are given directly to the Museum. Using new channels are bridges connecting pavilions. On the waterfront is a small Park for recreation where you can enjoy the sea and nature.
The roof stands the distinctive elements of the project and is a curved surface which covers all three buildings, emphasizing their interaction in terms of a cultural destination, and as the architecture of the complex. The pavilions themselves identificeret laminated wooden beams that support the thin steel columns.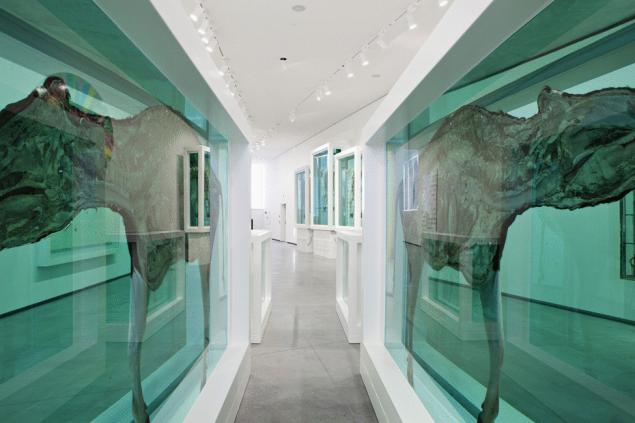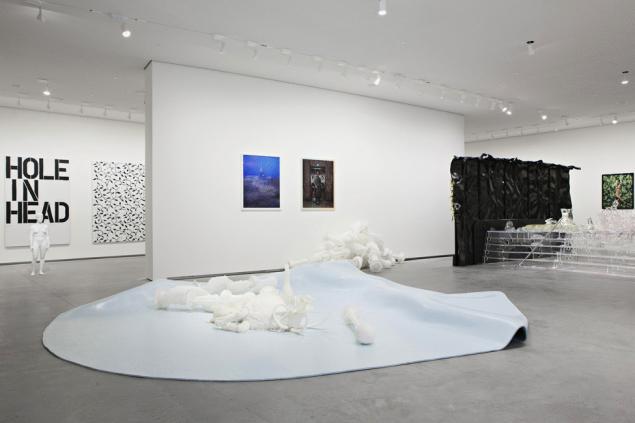 A visit to the Museum will be a real journey into the world of culture, because there are 10 different exhibition halls, each with a different shape, ceiling height and materials. In addition to the permanent exhibition of modern art, the Museum temporary exhibitions. Moreover, the on-site Museum has meeting rooms, a café and office space.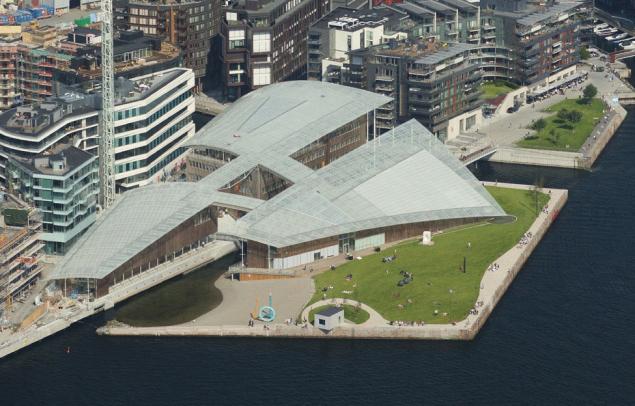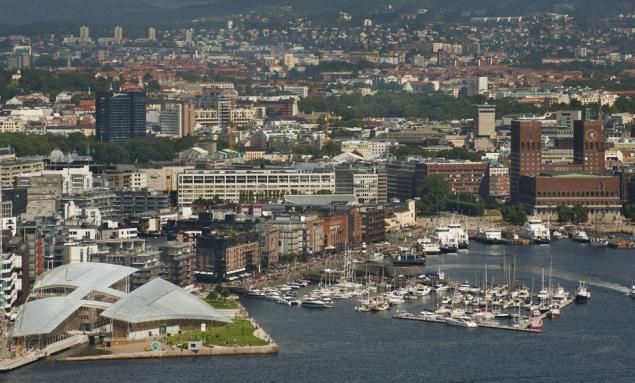 Source: /users/104