Currently people tend to use the multifunction device capable of performing more tasks at the same time, so the fireplace system certainly soon supplant traditional heating appliances. In this regard, development designer Xiang Hong (Xiang Hong) seems to be a very successful innovation. His system of Magic is a honeycombed modular electric fireplace embedded in the wall. He is able not only to bring the room design is elegance but can also be used as a system which provides necessary amount of heat.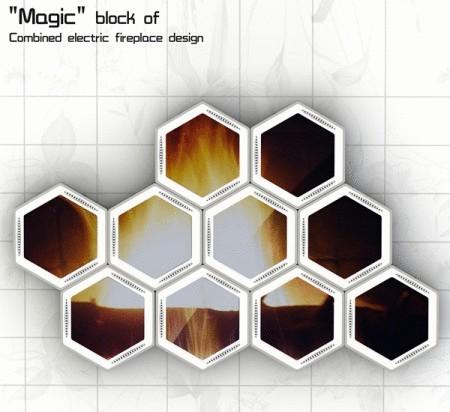 While one of ordinary electric fireplace can provide a warm room size 80 sqm, modular fireplace system can heat a room of any size (one unit modular electric fireplace heats 10 sq. m. of living area). Therefore, the problem of excessive or, conversely, insufficient amounts of heat can now be solved. You can simply change the configuration of the fireplace, adding a few extra blocks or deleting the extra for room temperature control or room design.
In fact, a great idea borrowed from conventional heating batteries, – to break an electric fireplace into sections to be able to achieve the most accurate result not only in resolving the issue of heating the required amount of square meters but also in interior design. After all, the fireplace, even electric, can decorate any room, providing a feeling of coziness and comfort. And not necessarily to place it solely in the country or in a country house, perfectly preserved in the interior of an ordinary apartment, if necessary to compensate for the lack of heat.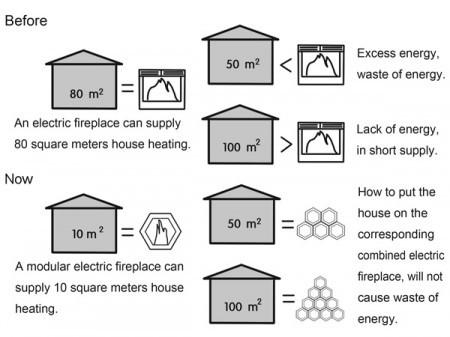 Source: /users/104