Fans of the fairytale genre fantasy kings Cross train station in the North-East of the British capital, is well known. Still, hence, invisible to the human eye, with the magic platform number 9¾ "goes" train on the mythical Hogwarts, where the school for wizards, a place of learning is so famous today Harry Potter.
In the UK the Railways unfolds a large-scale project "greening" of the power system.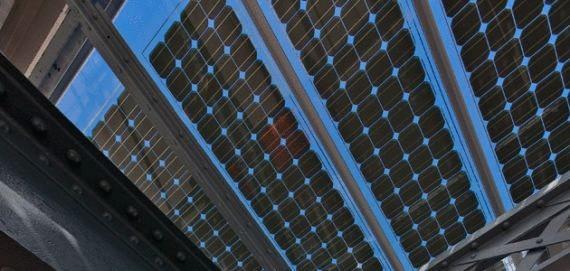 In the framework of the project on the green modernization of power supply of the British rail network recently finished the reconstruction of the station kings Cross. Above the building is equipped with photovoltaic panels that will provide energy to the station infrastructure.
The highlight of the new solar panels is that they are located directly over the platforms and play the role of canopies that protect passengers from rain and snow. In fact, the company is not just a Sundog Energy installed the solar system, but we have arranged a beautiful new roof.
New solar panel station have a capacity of 240 kW and will produce 175 thousand kilowatt-hours of electric energy annually. This is equivalent to reducing carbon dioxide emissions by 100 tons annually. The project, which cost 1.3 million pounds, has become one of the largest and most complex solar energy projects in the UK.
Solar cells that convert light into electricity are integrated into 1,392 sheet of laminated glass, specially commissioned for king's Cross. Integrated panels perfectly fit into the General ensemble of the vaulted roof of the station. Their area amounted to more than 2300 square meters. The installation used more than 10 kilometers of connecting cables.
Multi-layered, laminated solar cells produced English glass company Romag. Their installation in the field was entrusted to specialists Ltd ESB Services and electric installation was carried out by the firm NG Bailey.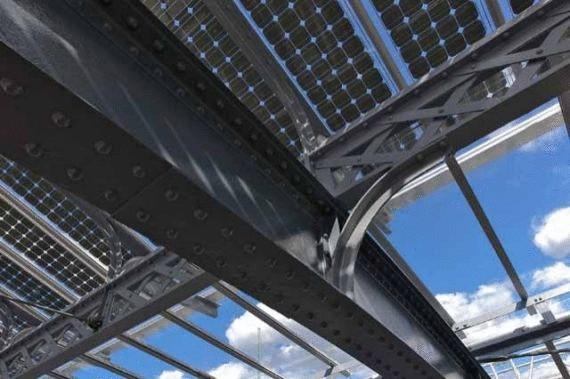 Company Sundog Energy is the General contractor of the project. On her shoulders rests the full weight of the organization of design, preparatory works and installation. The main problem lies in the hard security requirements, because we had to work over existing lines.
Founder and technical Director of Sundog Energy, Martin Cotterell (Martin Cotterell) thinks the project is fantastic. In its implementation the company had to solve a variety of technical and aesthetic tasks, which was successfully managed. "We are proud of our participation and believe that the project combines the best in modern design, technical excellence and sustainability," said Cotterell.  
Source: /users/104