For some people, eco-tourism means simply to pitch a tent in the reserve or go on a tour for nature lovers. For more experienced travelers under the eco-tourism means a trek through dense and pristine rainforest or on a windswept glaciers. Well, for people earning ecotourism in life, this concept can be applied to any tourist activities related to nature and attracting customers (and their money). This is especially true for travel to the Islands. As they are located quite comparable beaches and resorts, some Islands offer natural attractions as a way to differentiate and compete.
With regard to ecotourism, some Islands are clearly ahead of the others. The best places can boast accurarte and paths in the forest. But there are other highlighting their sights is the expanse of nature, pristine and untouched by human activity. For travelers who want to go with trampled paths and to fully feel the breath of nature, these Islands should be at the top of the list.
Borneo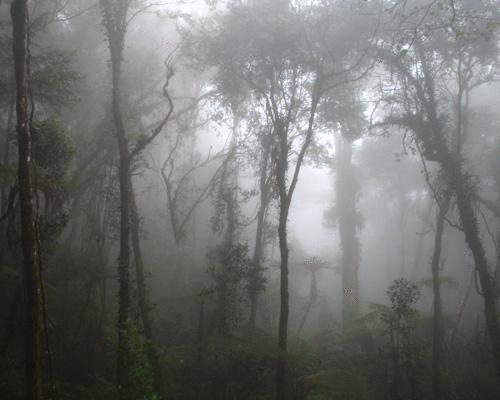 Borneo is the third largest island on Earth and one of the wildest places remaining in the Eastern hemisphere. One of the most famous peaks in South-East Asia, mount Kinabalu is the Malaysian part of Borneo. It is surrounded by a vast national Park, which is home to hundreds of species of mammals and thousands of species of plants, birds and insects. Other natural attractions include the vast virgin jungle and winding rivers, inhabited by native communities that live in long houses. With all these features, Borneo is the best place in the world for tropical eco-tourism expedition.
The territory of Borneo is divided by three countries: the Indonesian part is in the South, the Malaysian States of Sabah and Sarawak can be seen in the Northern part of the island. Oil-rich Sultanate of Brunei controls a small territory in a U-shape on the North coast.
Sao Tome and Principe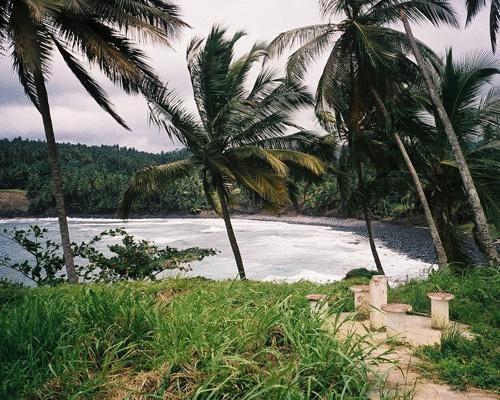 Sao Tome and Principe (often simply Sao Tome) is a small state that is an archipelago surrounding the two eponymous island near Gabon. In the past, this nation of 200 thousand people depended mainly on the export of coconuts. Today, however, tourism (among other fields) plays an important role in the economy of the country. Infrastructure is poor, and the flows of tourists is still quite modest, but lush vegetation and a complete lack of crowds means that this Portuguese-speaking country is a near-perfect African destination for ecotourists. While a little native mammals were in Sao Tome with the African continent, this place is a haven for birds and rare plants. Trails on both Islands. Mountains Sao Tome rise to a height of about 2 kilometers above sea level and provides stunning landscape. Beaches is another feature of this little-known archipelago. Idyllic, framed by palm branches sandbanks are often deserted or filled by local fishermen (but not tourists).
Iriomote, Japan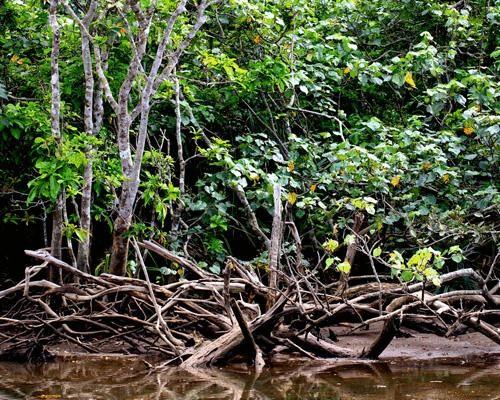 Although this island is second largest in the Okinawan chain, it is the least populated with only about 2 thousand inhabitants. Every year this wonderful place with rich nature attracts more than 100 thousand tourists. But in Iriomote, they find a natural Paradise: about 90 percent of the island are protected as part of Iriomote National Park and several smaller parks and reserves. Its extensive coastlines are devoid of roads and almost deserted, except for fishing villages, accessible only by water. Coastal areas covered by mangrove swamps, and river and forest are home to many animals, including two-foot lizards, the endangered wild cats, and many species of birds, reptiles and amphibians.
Molokai, Hawaii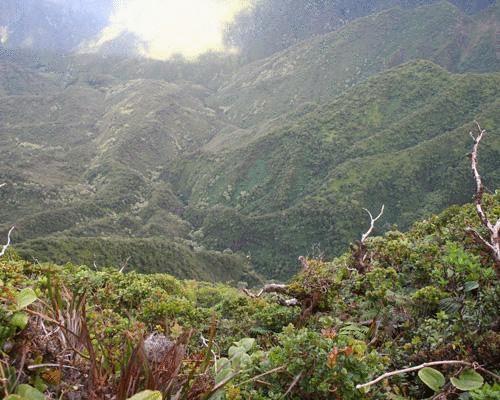 Molokai is one of the least visited of the Hawaiian Islands. In one part of the island once housed a leper colony, and some of their inhabitants remained there to this day. Today Molokai is a natural Paradise protected by the villagers from the tourism development of other frequently visited Islands. It is a world of isolated beaches, picturesque mountains and orchards of tropical fruits. The island of Molokai is recognized as the place where ecotourism is developing, but it retains the traditional culture and way of life.
Plateau rising 1,200 meters above sea level, is partially included in a forest reserve Molokai. Mountainous areas and other protected nature reserves, making the island a great place for climbing, and some of them can be quite complex due to changes in elevation. On Molokai you can see the unique native species and a range of flora that can be found in other areas of Polynesia.    
Source: /users/104