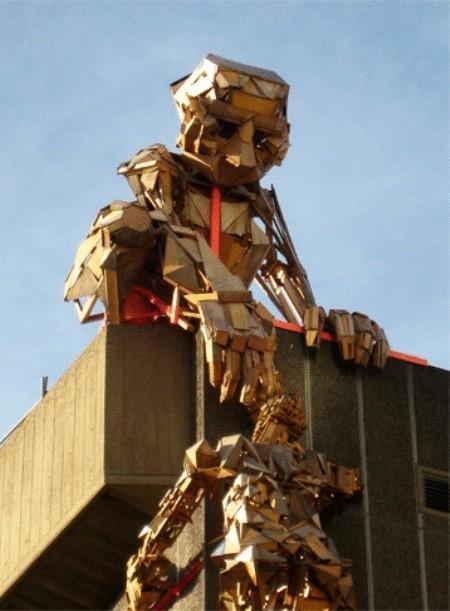 This summer on the South Bank of the Thames in London called the South Bank during the Festival of peace (Festival of the World) was submitted to amazing exhibitions and installations. Over all the events observed by giant men made of wooden planks. Rose through the external walls of the building the galleries of the Hayward Gallery pieces were designed and made by the London team of Robots>>>>.
Robots>>>> is an artistic collective, which specializiruetsya on the construction of large-scale sculptures from recycled and repurposed waste. The team includes designers, artists, engineers and art Directors who all work together to create for its customers and public organizations awe-inspiring sculptures around the world. They work in accordance with the principle of "garbage for one person is gold to another" and is influenced by nature, science and comics create their incredible creations.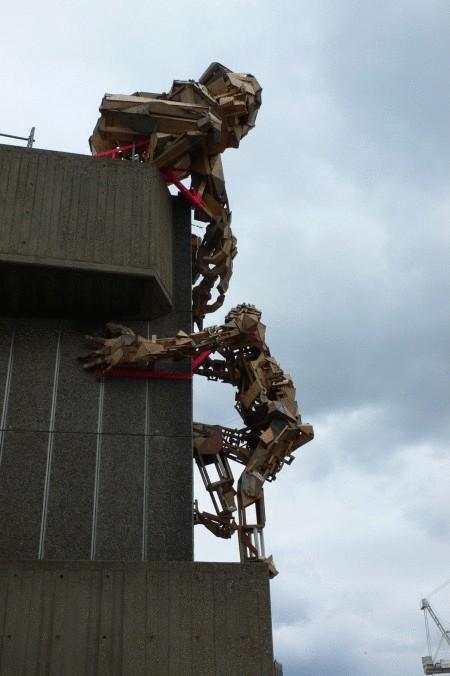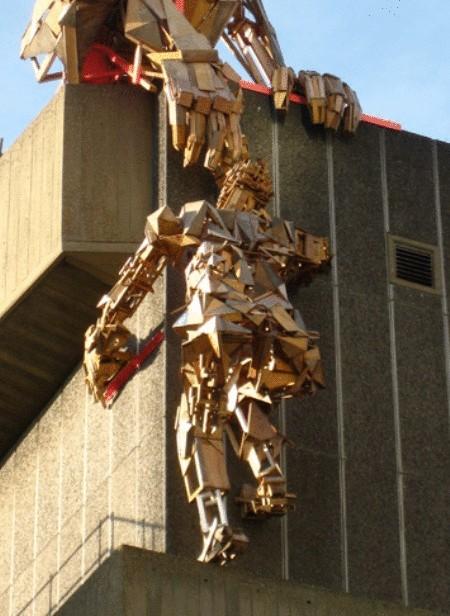 These giant spidermen from the South Bank made by the secondary processing of wood and melted steel. Creating them helped children from the organization Oasis Children's Venture, providing safe play space for young people from the London district of Lambeth. These wooden men are not only mere decoration, but also function as a factor that should encourage people to look up and see the sky. Here are romantic in our time, Robots.
Source: /users/104