Began construction of one of the largest and most unusual hotels in the world in SONGJIANG, China. What is he so unusual? Hotel Suncana will be built underground.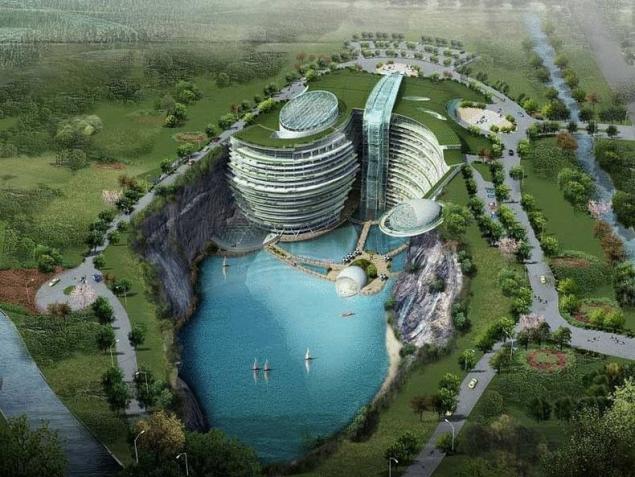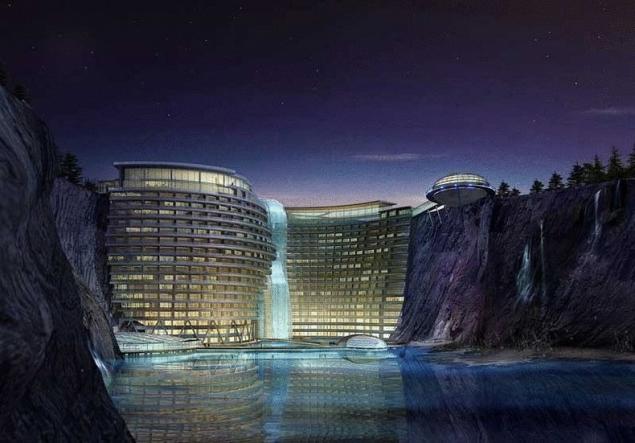 A few years ago, the British firm Atkins proposed an extravagant project for a five star hotel, going deep underground, to a depth of 100 meters. Chinese investors agreed to build this wonder and it will be placed at the foot of mount Tianmashan in the area of Constana. And here is the construction of the Intercontinental shimao hotel at 19 levels and 380 rooms began. Initially it was planned to finish in 2009, but construction began only in March 2012.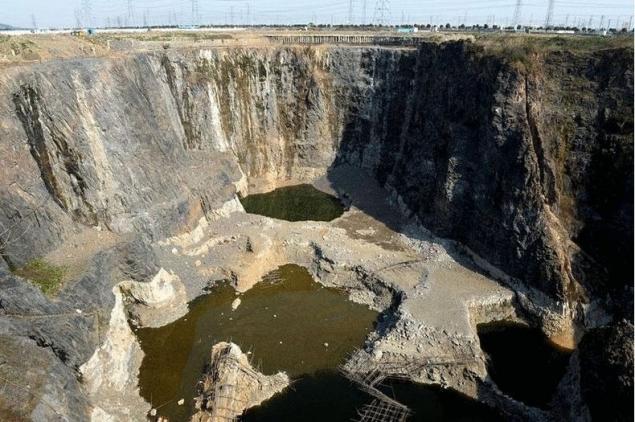 The innovative design of the luxury resort will rise high above the pit depth of 100 meters in just over 2 floors. Major entertainment complexes and guest rooms will be located underground. Instead of dry water at the bottom of the quarry, the decision was taken to flood the pit, creating an artificial lake. Two floors of the hotel will be located completely under water. Right in front of the facade of the Shimao will begin an artificial waterfall that falls into a quarry. All the corridors and rooms will be allocated in naturally illuminating the atrium, from where it will open a view of the cliffs with their green vegetation and waterfalls.
Also under the ground will include a sports complex and an aquarium with a depth of 10 meters, the center of extreme sports such as climbing and jumping with an elastic rope in different parts of the quarry. The whole hotel is covered with green roof, the building will use geothermal energy for power and heating. The quarry will provide shelter from difficult weather conditions that will also allow to save energy. The design was conceived so that the building will look like a natural green hill cascading down the natural cliff.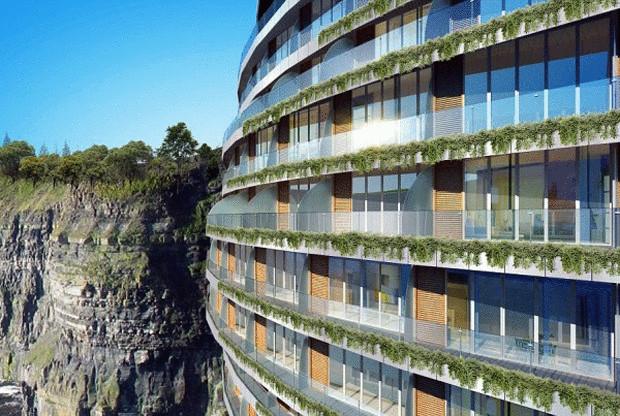 Shimao Property Group invested in the construction of a $555 million below the opening of the hotel took place by the beginning of 2015. Room rates roughly will start from 320$ per night.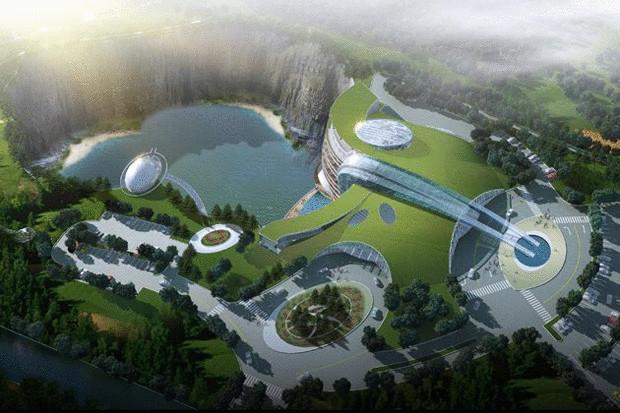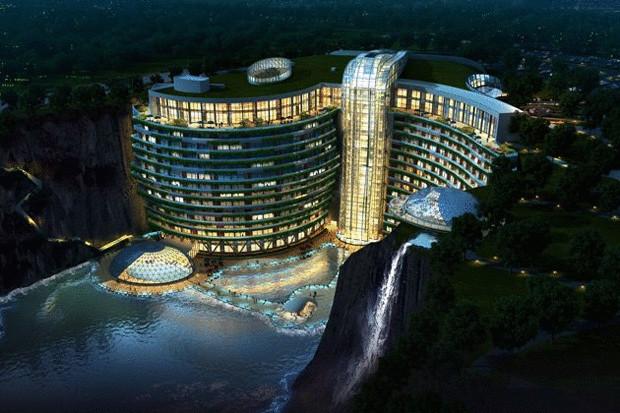 Source: /users/104