Snow Lizard is known for a design Agency that creates a variety of customer-oriented products, which is even more than design solutions in the traditional sense of the word. At this time, the company, operating in Park city, Utah and in Miami beach, Florida stood out with something really innovative. The company has demonstrated community stylish and environmentally friendly case called Aqua Tek S, specially designed for iPhone 4 and iPhone 4S. This product is noteworthy as it not only ensures the preservation of fragile devices in extreme conditions, but also include arrays of solar cells that will replenish the battery charge of the devices inside.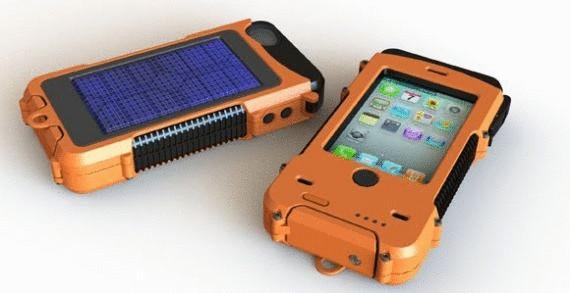 Despite the fact that such cover will be slightly "heavier" appearance slim and sleek iPhone, the creators are sure that the accessory will find its buyer. The case will be available in three colors: "orange alert", "black night" and "urban camouflage". Solar battery charging the battery in each of the modifications will be located on the rear side.
The owners of the accessory will be able to use the touch screen, the volume buttons, headphone and camera when their phone is in the case. In addition, this case significantly increases the safety of the device. The user can not afraid to drop the phone even with significant height, as well as to "drown" it in water: the Aqua Tek S has the property of shock protection and water resistance. The case is made of polycarbonate with rubber inserts that provides safety and ease of use.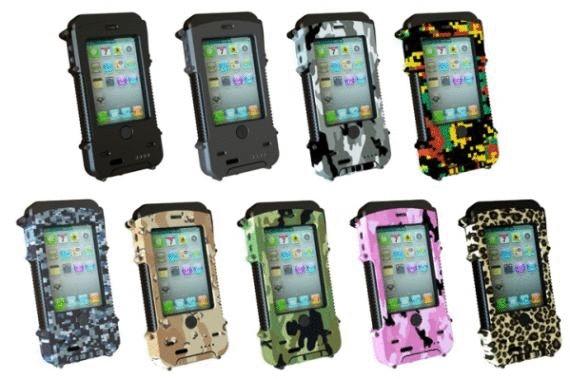 Andreas Haas, the main developer of the new said that the authors of this accessory had to think twice before to approve the project product, because iPhone is a fragile image device, requires a high degree of security and stylish design. The result is innovation that can save the owners of "Apple" phones from the constant fear for the safety of your device. Moreover, now they will not even worry about the empty battery, because the solar battery will provide electricity to the phone anywhere where there's sun.
As already mentioned, at present innovative case is available only in three colors: black, orange and khaki. But the company plans to expand the color range, adding such colors as "reggae camouflage", "Navy", "desert", "jungle", "pink camo" and even "the leopard".  
Source: /users/104