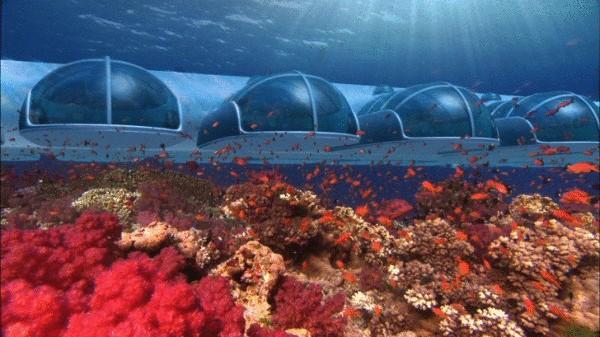 Underwater hotels, which in recent years have increasingly come into the world, become a trend, because they allow the person in a busy world at least for a time to escape from mounting problems. The Poseidon Resorts is planning to build near the Fiji Islands at a depth of 40 feet under the water and on the area of 5,000 acres, should, according to the project developers, become an underwater world underwater resort.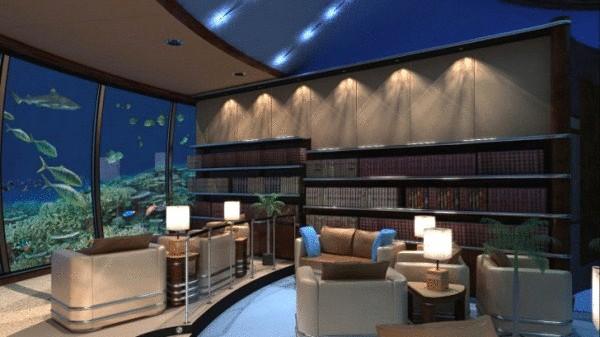 Underwater hotel Poseidon" is scheduled to open in September 2008, but now that it's been 4 years, the draft was finalized and almost all indicators reached the level of an ambitious five-star hotel. It is assumed that the stay in this hotel will cost guests $ 30.000. The Poseidon Resort will have 24 Deluxe rooms, a restaurant and a bar. In a separate cluster, the resort will house a library, a Spa centre, a conference hall, a wedding chapel and theatre. All premises are equipped with security systems and monitoring pressure.
The hotel will be attractive not only for those tourists who are seeking rest, but I for fans of active recreation. Here you can enjoy diving, management of a submarine to visit the reefs, and you can take a tour of the underwater spoon, comfortably seated at the window and sipping a Martini.
Source: /users/276