Key gompa — Tibetan Buddhist monastery located on picturesque hilltop at the height of 4,166 metres above sea level. Near the Spiti river flowing through the valley of Himachal Pradesh in India. The monastery is distinguished by the fact that it is the oldest and largest religious training centre for Lamas. Here resides around 300 lamas who receive their religious education.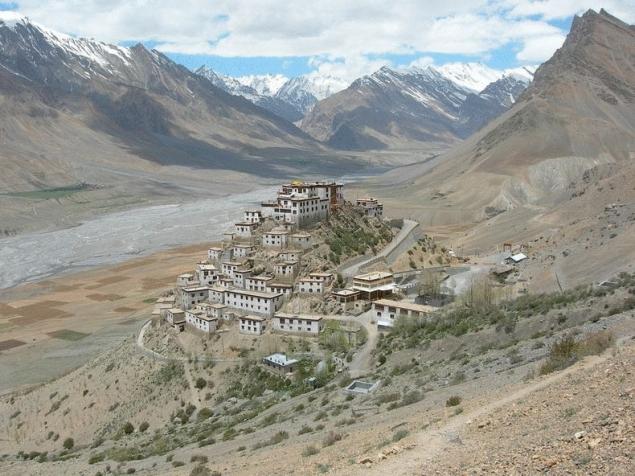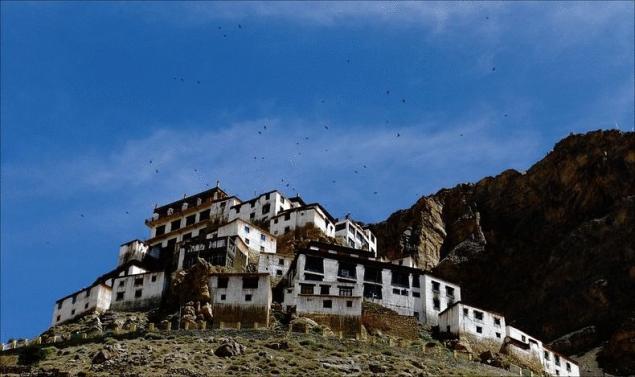 Key gompa was founded Dromenon, a pupil of the famous teacher, Atisha, in the 11th century. However, surely this fact has not been set, but it is believed that the monastery at least a thousand years. Even held a celebration of its Millennium in 2000 in the presence of the Dalai Lama.
The monastery was frequently attacked by the Mongols, as a foray into the 17th century during the reign of the Fifth Dalai Lama. Also gompa was damaged by a devastating fire in the 1840's. In 1975, a strong earthquake caused further damage to the building.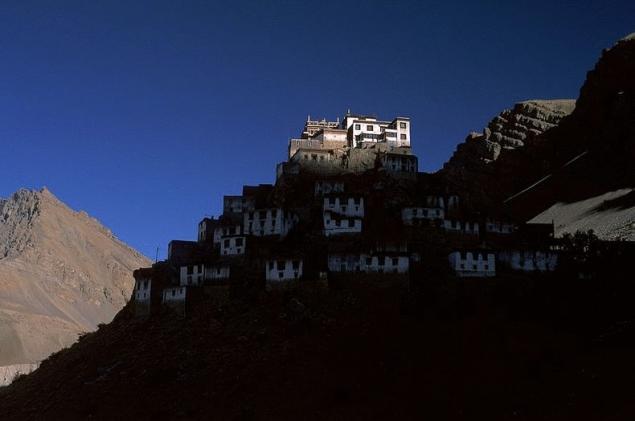 Repeated attacks on the monastery resulted in frequent reconstruction, which in turn has led to many changes in the structure. Now the Key gompa rather the appearance of a protective Fort, not a monastery. Today it is a well-known religious training centre for Lamas who spend time here in dancing, singing and playing pipes and horns.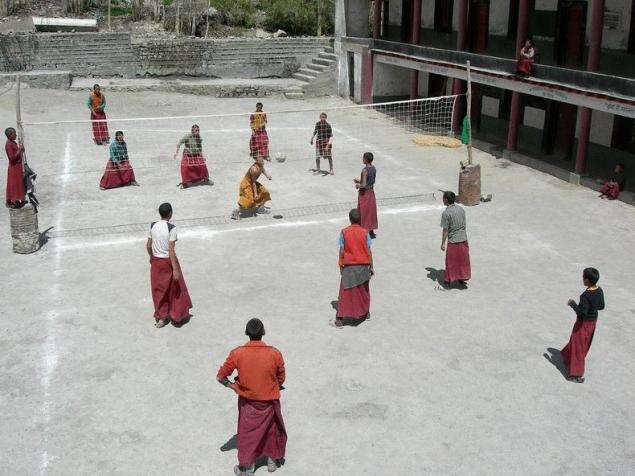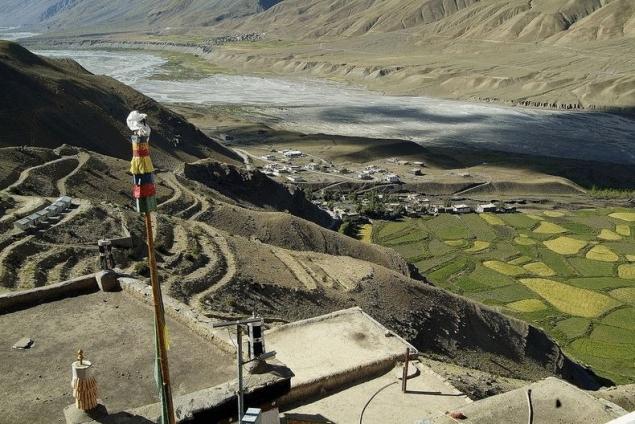 The monastery is a remarkable example of monastic architecture, which reached its maximum height in the 14-th century due to Chinese influence. Regular invasion led to the formation of many temples built on top of each other. Low rooms and narrow corridors, dimly lit passages, difficult staircases and small doors lead to prayer rooms which do not match the external design.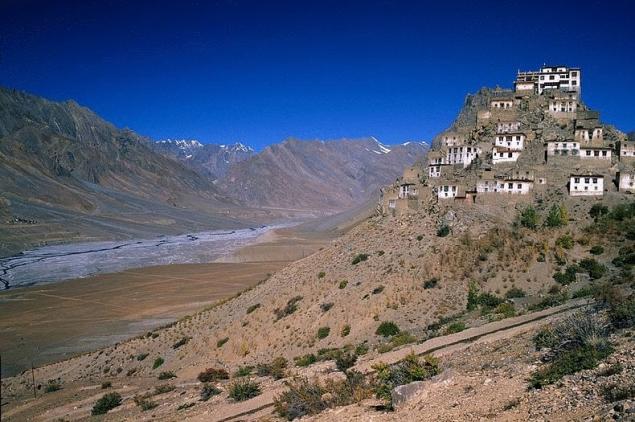 Source: /users/104