Key Gompa - one of the largest Buddhist monasteries in Tibet. It is located in the Spiti valley in the heart of the Indian Himalayas. Getting here is not easy, because the monastery is built at an altitude of 4166 meters above sea level. Here, since the 11th century, taught lamas today in this training center is home to about 300 people.
According to one version, the monastery was built after the neighboring village Rangrik was destroyed monastery. Key Gompa is home to three hundred monks, who in the warmer months, treated the surrounding land. It is believed that the monastery was founded Dromton, pupil of the famous teacher Atisha, in the 11th century.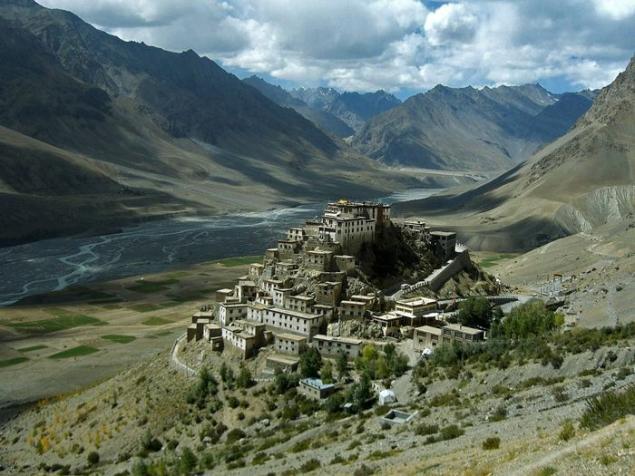 However, this information may be equally true of the Kadampa monastery, which was also located in this area, but destroyed in the 14th century. Yet, historians usually agree that Ki Gompa has a thousand years of history, in this regard in 2000 with the participation of the Dalai Lama, the celebration of this significant date.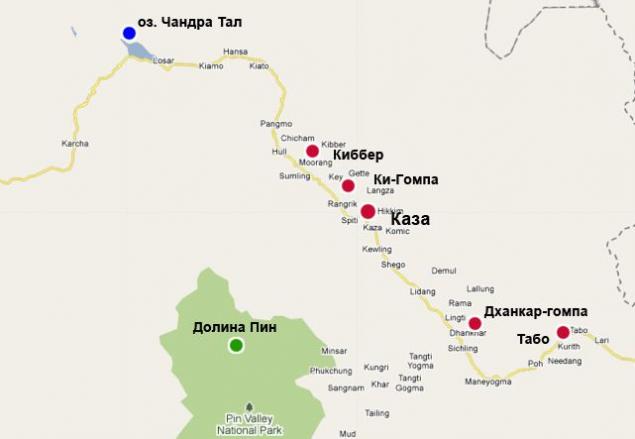 History Key Gompa truly tragic, but, in spite of everything, the building survived, but its walls still brought strong spirit Lama. Perhaps one of the most difficult periods for the monastery was the 17th century when during the reign of the fifth Dalai Lama in Key Gompa raided Tatar tribes. In the 19th century the monastery also had a chance to survive the attack of various armies that fought in this troubled region, much, unfortunately, was looted. On top of all troubles, in 1975 the monastery building damaged by the earthquake.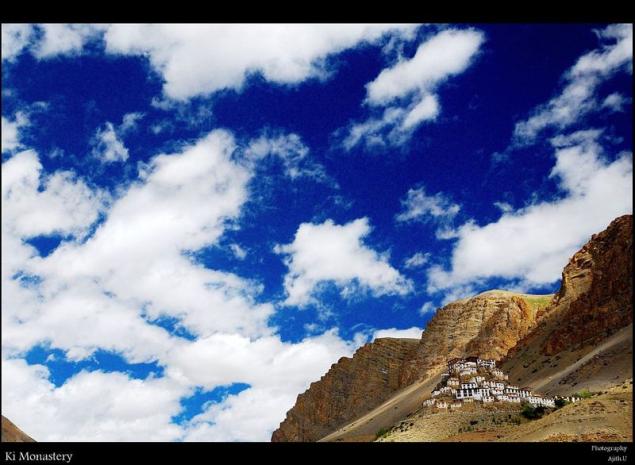 There are also images of the Buddha of great artistic value. On the whole area known for huge forge a length of 3 m each, the sound of which can be heard throughout the valley. In June and July in the temple performed the ritual "burning of the devil", who are going to see the people from the entire region. The monastery is considered to be the embodiment of today's well-known religious figure Rinchen Zangpo (XV cent.). The monastery belongs to the Gelugpa sect.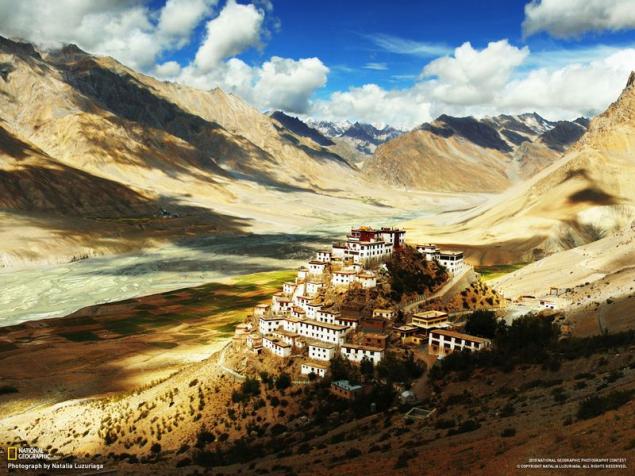 Today Key Gompa is more like a defensive outpost than the monastery. Of course, in its architecture significantly influence the Chinese tradition: multi-story building looks like a jumble of small rooms, narrow corridors inside the monastery, constantly twilight reigns. His unusual appearance building was due to the fact that the monks constantly reinforced destroyed parts.