Modern mobile devices could lead to numbness of a person from the past for its versatility. However, the current generation is hard to surprise, no matter how miniature and at the same time multitasking new gadget, we all a little. We want the mobile phone has done everything we wanted was compact and portable, attractive and easy to manage. To fulfill all these requirements focused concept designer Jeong-hwan Baeh (Jeonghwan Bae) is called Always With Three (Always three), offering an innovative approach to how to make the standard smartphone easier to use.
Most modern smartphones now offer a large screen, however, excessive accumulation of functions makes their use too time consuming. The basic idea of this concept consists of three separate retractable display offered the user a simple extension of the capabilities of the phone.
The first of these screens is used as keyboard and joystick, and the other two are used for a variety of applications and content. Thus, only three of these small display can easily make use of the smartphone as convenient as a laptop.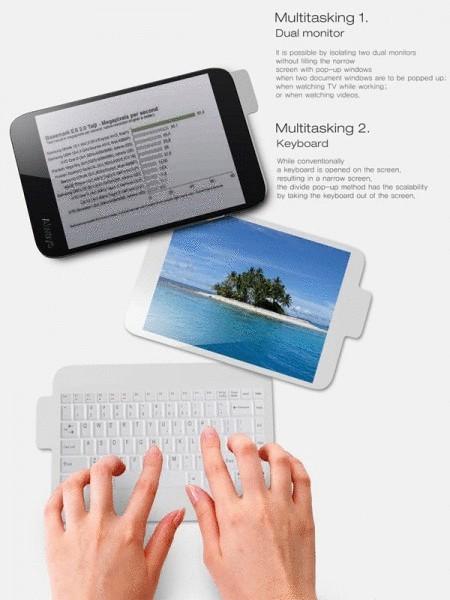 First, the displays can be used as a second screen, that is, for example, to simultaneously work and watch a movie. With all the convenience and function of your MP3 player that allows you to avoid constant folding/unfolding the numerous Windows to turn unwanted at the moment of the song. And, of course, a separate keyboard and joystick is much more convenient on-screen, because in this case the user has a free from unnecessary details screen area. But the main positive point is that all of these multi-function displays compactly tucked right inside the smartphone.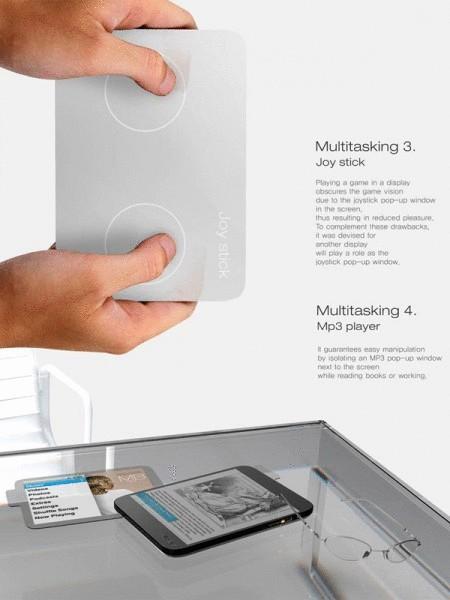 Source: /users/104