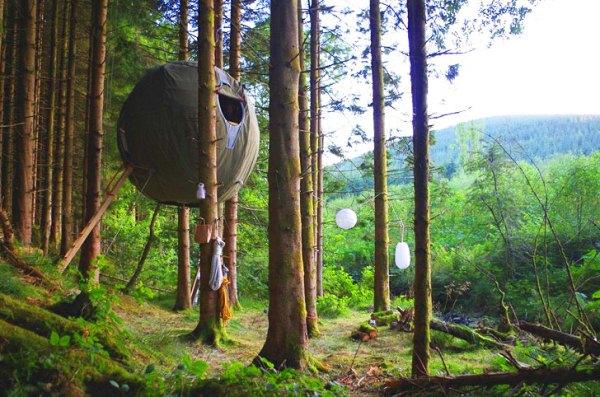 Tents in trees Luminair are light cocoons, the Foundation of which is made of hybrid aluminum and steamed ash. Tent – a great eco-friendly solution for those who want to camp in the forest and minimize the impact on the environment.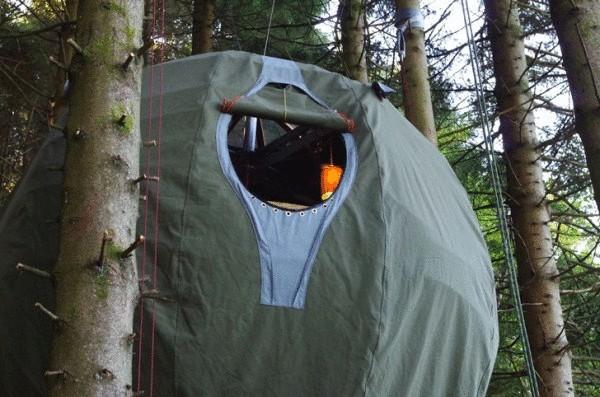 In the manufacture of suspended tents Luminair used recycled and natural materials. Eco-design is three meters in diameter. This is more than enough to comfortably two adults. Tent on the tree was the result of three years of research and development of viable shelters, innovative fabrics and designs from wood company Luminair. The sponsors have set a goal to create an easily transportable shelter that could be installed with minimal harm to the environment. During project development, and manufacture of tents, the emphasis was on only recyclable materials.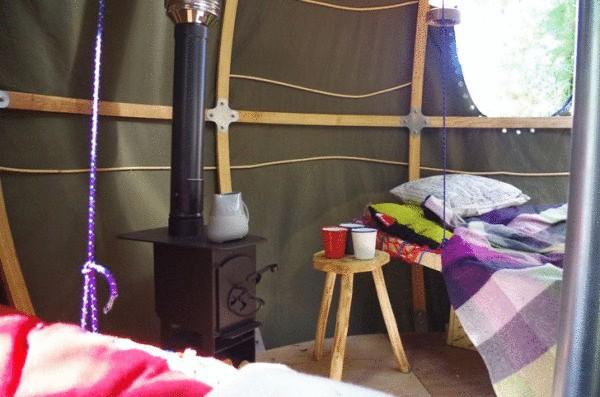 The result was a carefully crafted spherical structure is three meters in diameter made of aluminum and green ash, which is covered with a casing from custom cotton canvas. In a neat housing, which is fixed braces to the adjacent trees, there is a natural wool lining for warmth and a wooden oven, water tank and a device for the resumption of electricity.
Source: /users/78