A small apartment in the North of Moscow for 11 years, some times radically altered its appearance. Initially, the owners adapted it for his son, a lover of surfing — non-staining, minimalist décor and grey tones, with a nautical theme — pebbles. Later, when the son moved into a new home, the owners have decided to live in a small bright apartment with inspiring view of the forest. Its present appearance it gained about one and a half years ago.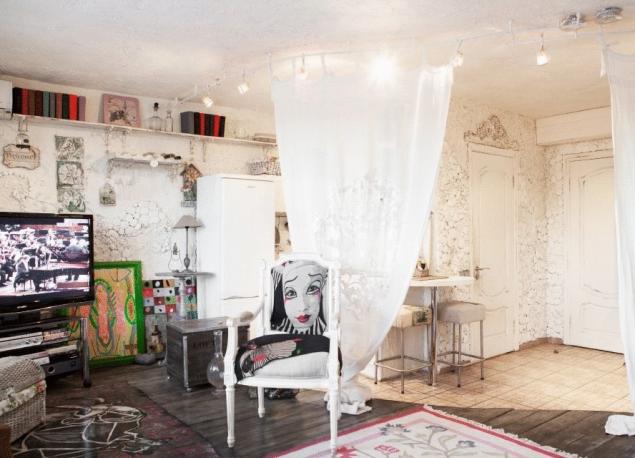 Thin wall between the bathroom and kitchen was no longer carried and built on the podium than resolved the issue of zoning. Behind the curtains on a hill is a recreation area, and on both sides at the same level left the kitchen and work area.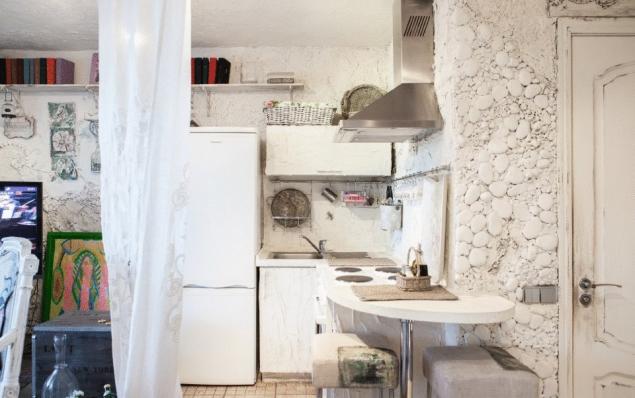 The space has been repeatedly modified — on the walls there were the impressionistic patterns on the motives of Monet, Hundertwasser graphics. The pine floor settled design drawing-bull. The current style of Provence. It all started with the fact that the owners found at a flea market a comfortable chair XIX century in the spring and embroidered cover. And soon got a table, the second chair, and white curtains in the salon of French interior "Wardrobe". So gradually the apartment of monochrome and adolescent turned into a colorful and, in recognition of the hostess girls.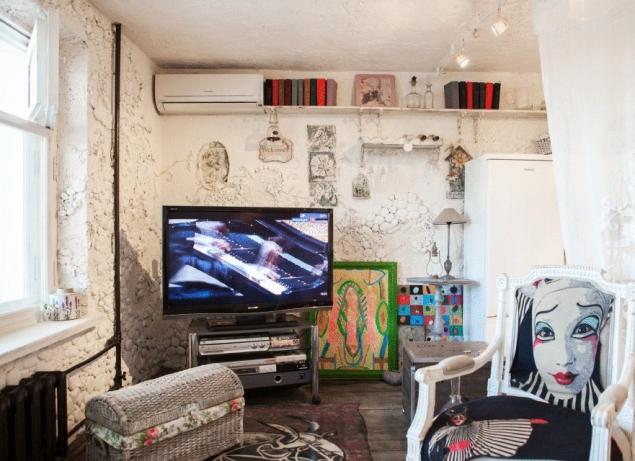 In addition to the handmade details of the apartment obrosla pictures: picture Bartenev, the creation of an unknown artist "Demonstration of tan", dated 1965. And Carpet, trunk is Stockmann.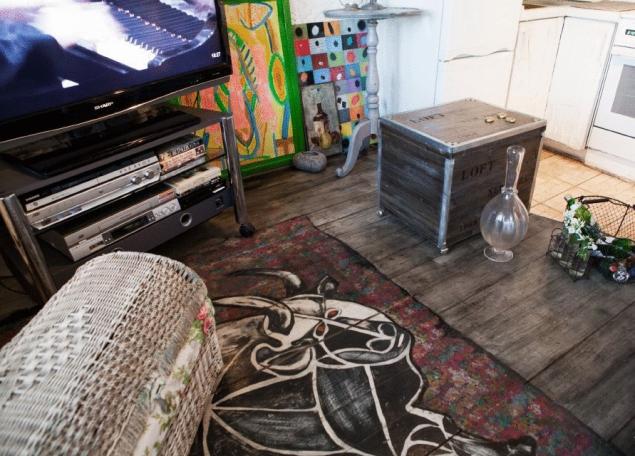 Source: /users/155