One artist from Britain, Charlotte Mann Charlotte Mann), to create their stunning works, enough of one single color and one single tool. Ordinary token black and talented hands helped Charlotte to become famous not only at home but also in many other foreign countries. Woman specializiruetsya on Wall Art, black and white painting apartment and office walls, a kind of "indoor graffiti".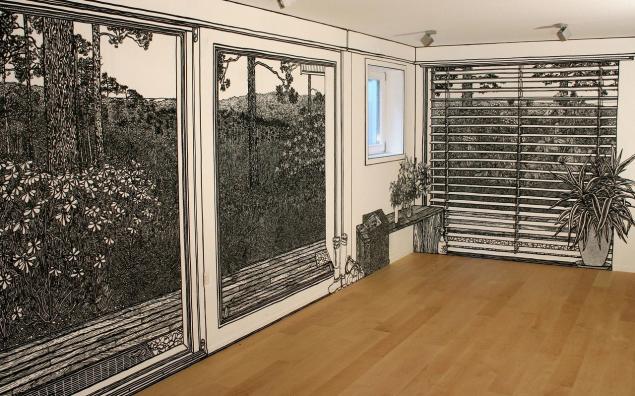 The white walls of apartments and offices the artist adorns the painted furniture, household items, accessories and props with which we surround ourselves in everyday life. As a result, even a completely empty room becomes populated, except that the "cartoon" - like images from books or the frames of black-and-white cartoons.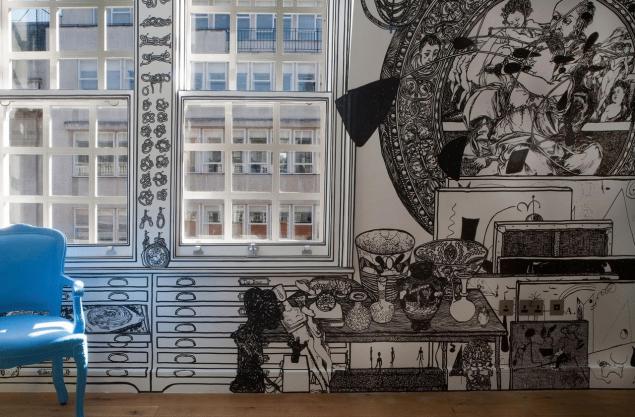 All the objects she depicts in life-size, but the main aspect for Charlotte are the details. She carefully draws the smallest objects, complementing the interior is a "virtual" paintings and pictures in frames, bookshelves and wall clock. It is even so that the apartment appears or a parrot in a cage or fish in an aquarium, and maybe a fat fluffy cat, lazily snoring on the painted window sill near the painted sofa. Painting the walls in rooms Charlotte Mann is an interior designer, she lovingly selects furniture and accessories that perfectly match in style and creates in the apartment the very atmosphere, which is usually called home with warmth and comfort.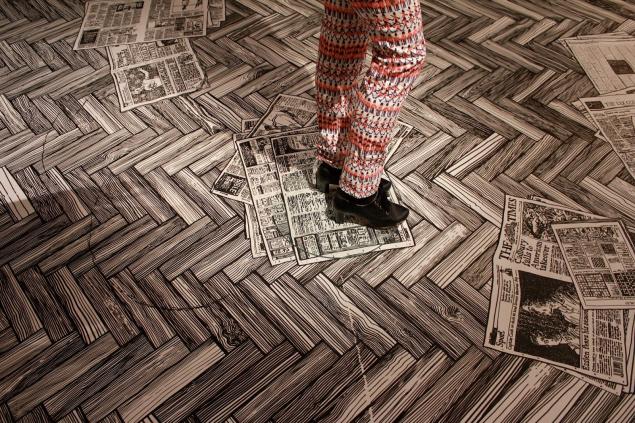 Of course, for painting the walls of offices and restaurants, art galleries and fashionable shops, the Briton holds drugiz rules: to complement and not to change the "reality" of your images. Besides Charlotte Mann deals not only with drawings on the walls, but also air, weightless paintings of the glass Windows and partitions, as well as large-scale paintings-installations created for London's Victoria and albert Museum.
Source: /users/448