From fairy tales we know of the existence of a magic wand – mysterious device, which will do wonders, only one stroke of the hand. And I think something similar, indeed, appeared! We are talking about Vоltmaker device, which is designed for charging mobile devices and led flashlights.
In the last few years several manufacturers have created gadgets that are positioned as a magic wand. But the embodiment in life of this fabulous device can be called Vоltmaker, which does real wonders for fans of modern technology.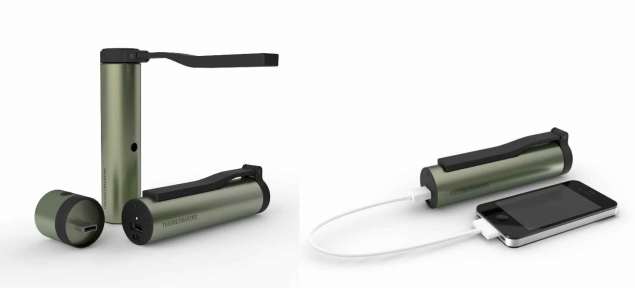 Voltmaker is a small size led flashlight, inside of which is a lithium-ion battery. It can be recharged with the energy of the two methods from the socket manually.
For the latter you need to take Vоltmaker in hand to stick out from the special pen, which is adjacent to the body of the device, and scrolled through it for a few minutes. Generated in this way energy will be enough to run the flashlight.
In addition, Vоltmaker can be as charging for other devices that need electricity to work, such as a mobile phone. The device has a connector to Mini USB, to which you can add external apparatus.
Source: /users/413