Most people in our country generally have not traveled outside the country, and Briton Graham Hughes (Graham Hughes) is proud to have visited all 201 state of the world. On his adventures he took the video, where each of the countries allotted only one second.
Briton Graham Hughes was in the latest issue of the Guinness Book of Records as the man who visited 201 countries of the world, never use the services of airlines. His amazing Odyssey began in January 2009 and ended in December 2012.
For all the time he used four of the passport, has received more than a dozen visas and has spent not more than a hundred American dollars a week.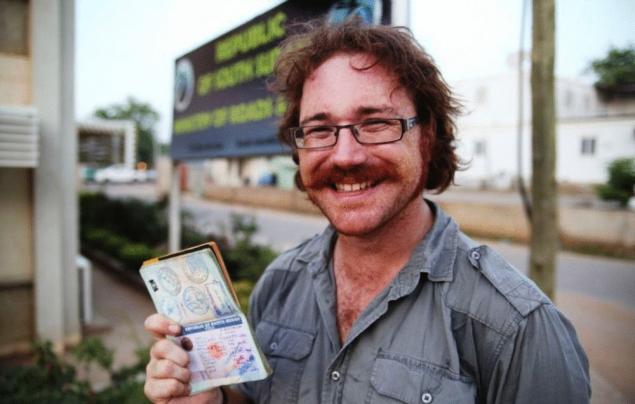 Great difficulties have Hughes happened to visit Russia. The fact that the first time he had been in this country illegally. Not having the passport of a visa, he simply crossed over the river Narva, stood a little on the Russian side and returned back to Estonia.
However, the Guinness Book of Records didn't want to accept the request of the British, given this fact. The publication notes that the illegal activity is not encouraged by them, so Hughes had in January 2013 to re-visit Russia for the legal way – with the visa in the passport, he arrived in Kaliningrad.
Sam Graham Hughes reported that the main purpose of his Odyssey was the desire to prove to Mankind that travel is not as difficult as You think. And the main thing in this process is the presence of desire, not money.
Source: /users/413