In Belarus, built the most extensive in the world truck – car under the name of BelAZ-75710 can carry up to 450 tons...! Representatives of BelAZ has already prepared documents for a fixed record in the Guinness Book.
It should be noted that up to this point the biggest BelAZ was a machine that could lift at one time 350 tons. But it now looks a toy on the background of the new giant.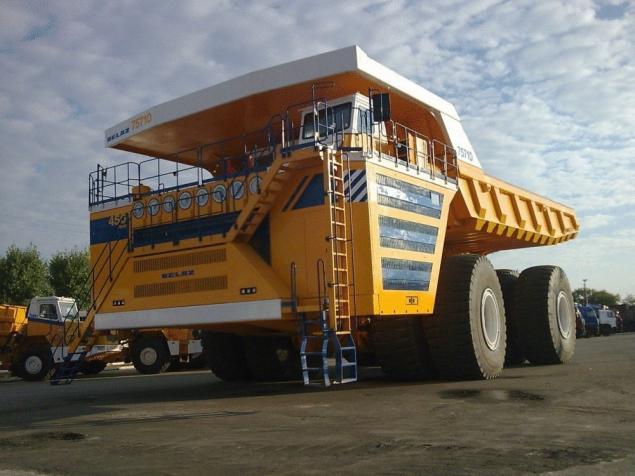 The total weight of the new machine was 800 tons. It has eight wheels and two diesel engine (capacity not yet announced). But it is now reported that the maximum speed of this car is 64 km/h.         
By the way, not so long ago in the United States has built the smallest car in the world, which is called Phoenix. It reached the height of 63.4 cm, width 65.2 cm and a length of 1 metre 26 cm Course, with such dimensions is difficult to speak about convenience, but the Creator of this amazing car Austin Coulson argues that it has a lot of advantages. For example, there is no need to look for a place to Park – sometimes he just pulls up to the main entrance and parks the car on the sidewalk.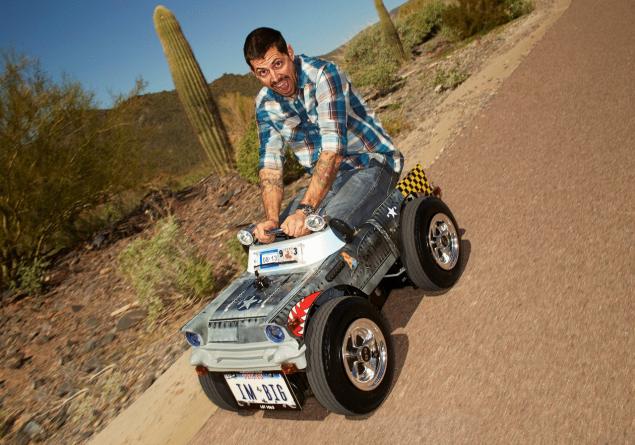 Source: /users/413