French designer Benjamin Mahler wanted to repeat the feat of the builders of the last century, who built the hut without a single nail, and made a wonderful model of a chair is "Chaise". And the furniture he collected exclusively by hand, only used a sturdy wooden rods and elastic band, which is vaguely reminiscent of ordinary banking gum, which bonded stack of bills.
In addition to the rods, tape and skillful hands, Vepump Mahler didn't need anything more. Well, except that a little ingenuity and imagination. The designer States that his model is quite durable and can withstand loads up to 100 pounds. Looking at the fragile outwardly a chair, it is hard to believe. But it's actually true.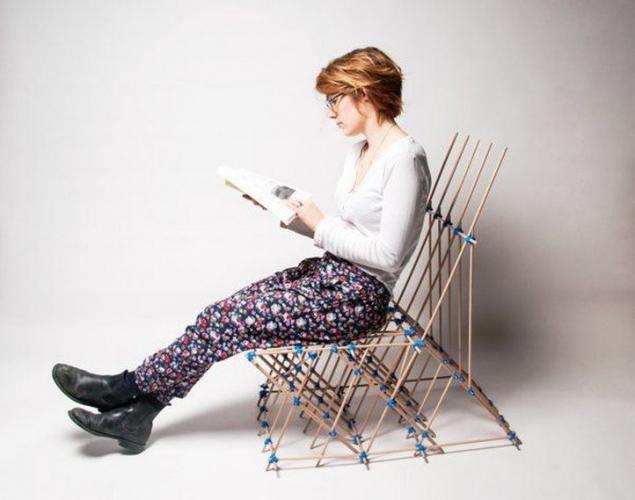 Correctly calculated design properly distributes the load on the seat surface, avoiding the breakage of wooden rods. As for elastic bands, its quality is beyond doubt. Exactly like the talent of the Creator of the original chair.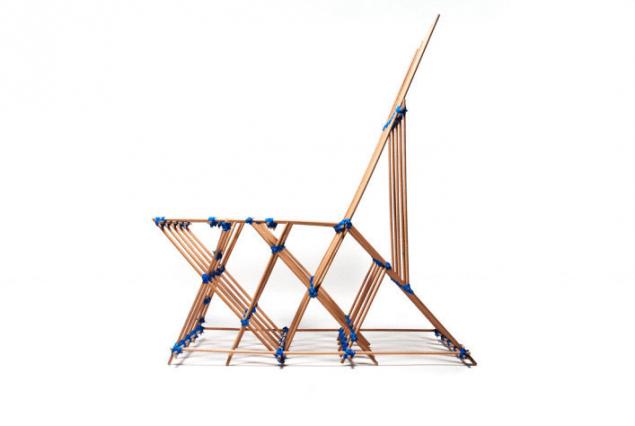 With a unique chair made of minerals You can find here.
Source: /users/413