At the international furniture exhibition IMM Cologne 2014 in Cologne Hayashi showed the world stools and bar chairs with seats of shingles for roofs. In the production of ceramic tiles is a huge amount of waste.
See also: Unusual chair created without a single nail or drop of glue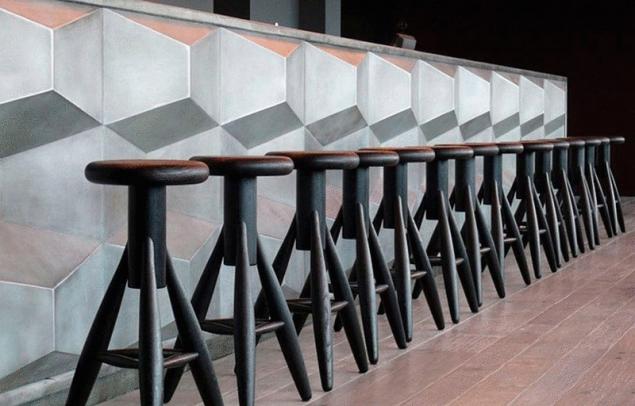 So, for example, in the Japanese city of Sochi at the factory during the manufacture sent to landfill of almost 65 000 defective tiles — close to 5% of the total. The same happens with tiles and other materials for decoration.
Knowing this, Hayashi invented an extraordinary method of using these wastes in the design of the furniture. The designer collects the curved tiles of different colors —it is made from local clay.        
See also: Represented a unique chair that can charge your smartphone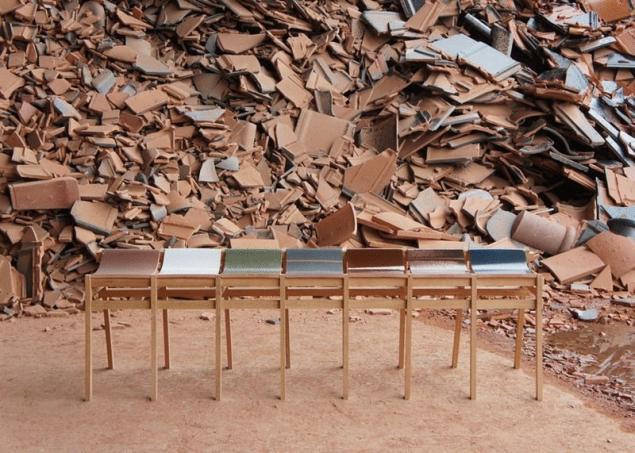 He takes the tile and attach it without nails glue to wooden structures — so get ergonomic chairs that allow people sitting in them, do not worry about their posture. It should be noted that tile is fairly durable — it was annealed at the factory to protect it from outside impacts.
Source: /users/413