Hungarian designer Kevin Harald tried to answer the question, what should a first aid kit, so she effectively helped to save lives in extreme situations. The result of his research is the new packaging, which is similar to the packaging Apple, and the main feature is the bold orange color and visual cues.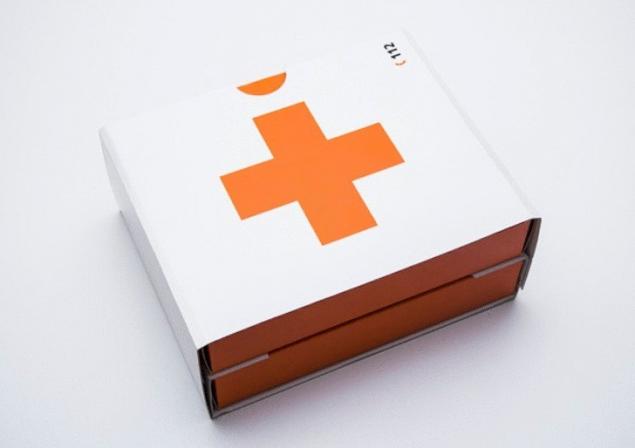 The color for the design of the new kits not chosen by chance. The designer claims that kit in that color will not remain without attention and in an emergency will definitely catch the eye. The Cabinet is a large size white cross, and in the lower right corner is the number of the emergency services – 112.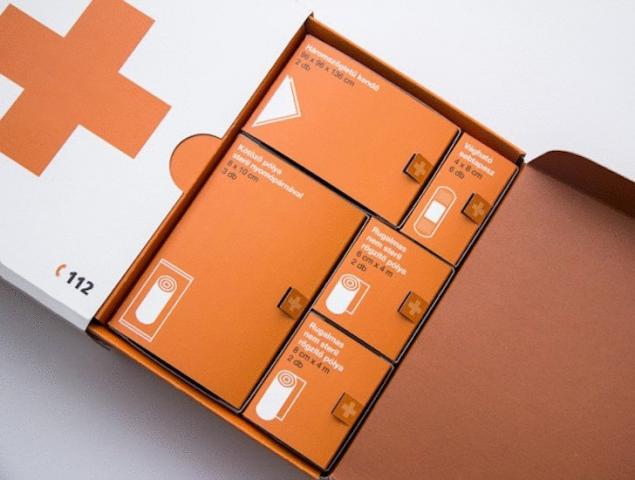 Open the first aid kit Samrap pretty easy because the caps are fixed only at the valves. On each box which was put inside the kit, there are icons-icons. First, they are remarkably seen on an orange background, and secondly give the opportunity to accurately understand where the desired product.
It remains only to note that the first aid kit Campean developed in the framework of a University project, and it is not yet clear whether it will be released on the market.
Source: /users/413