It is known that aerobic exercise prevents the risk of developing type 2 diabetes, but strength training alone or in combination with aerobic exercises help improve glucose control in patients with diabetes. Although it has previously been shown that men who train with weights, reduced risk of diabetes, this relationship still has not been established for the female audience.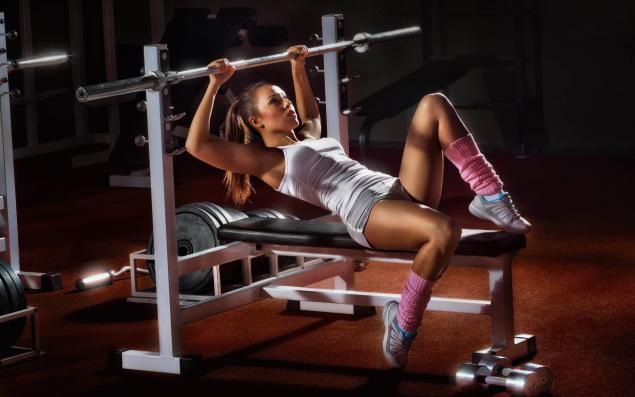 In the current issue of PLoS Medicine, Anders Grontved (Harvard school of public health, Boston, Massachusetts, USA, and University of southern Denmark, Denmark) and colleagues have published the results of his eight-year prospective observation 99316 women of middle and old age, participating in the first and second Studies health nurses and 2000-2008 2001-2009, which initially did not have diabetes.
The purpose of this study was to determine whether the weekly number of strength training, restorative low-intensity exercise (yoga, stretching) and moderately-intense aerobic training, which they reported at baseline and in 2004/2005, with a reduction in risk of diabetes. For 705 869 person-years of observation, only 3491 women were diagnosed with type 2 diabetes.
They found that strength training and restorative low-intensity exercise independently from each other may reduce the risk of developing diabetes, even after adjusting for aerobic activity and many other potentially confounding factors. Women, weekly, perform at least 150 min of aerobic exercise at least 60 min of vigorous exercise has demonstrated the most substantial risk reduction compared with inactive women (RR= 0,33 [ 95% CI 0.29-0.38 ] ).
A limitation of this study is that physical activity was based on the auto-fill data of the questionnaire and the sample consisted of nurses who were predominantly of European origin.
The authors state, "the Findings of our study... shows that a combination of strength training and restorative exercise with aerobic activity in accordance with current recommendations on physical activity is an effective way of prevention of diabetes among women." While women doing the recommended amount of strength and aerobic training significantly reduced the risk of diabetes, it has been proven that fewer of these types of exercises are also efficient in the prevention of developing diabetes.
Source: sportmedicine.ru