For those who are not his country estate to connect to the main gas pipeline best option would be solid fuel boilers. They represent the easiest and quite effective way of heating a house. With them to achieve the desired comfort in the house easily and inexpensively! And all thanks to the fact that the solid fuel in the face of coal, wood, wood pellets or peat has a significantly lower price than the same gas, electricity or diesel. And automation of most of the models of the boilers will allow to create comfort in your home country with a minimum of effort.
Today solid fuel boilers can be considered a modern way of obtaining heat for private houses. In addition, many of these boilers still represent the most independent and self-sufficient way of heating because they are in no way associated with utilities and this is definitely their big advantage.
Natural popularity of solid-fuel boilers? Your real recognition of this type of heating managed to win in Europe, taking care of the environmental situation in their territory, they pay attention to the environmentally friendly fuel. So today, there are few who are surprised by the choice of the people in favor of heating boilers for solid fuels. Besides the cost of these boilers varies from $ 250 to several thousand depending on the destination that is affordable and justified.
Why solid fuel boilers have become so popular, after all, stoked with firewood in ancient times and whether the solid fuel is a relic of the past? Not at all! To replace the outdated stoves it is new and modern equipment, which does not require the owner's constant control.
In European countries, gas was very small, and imported costing residents a pretty penny, so the development of solid-fuel heating system is for Europeans a promising direction. For the pampered civilization of modern humans, solid fuel boilers have become the best solution. New technology, advanced research and development managed to breathe in once seemed unpromising direction, a second life. Video fabrication and installation of the boiler with their hands
What are the benefits of solid fuel boilers
Modern solid fuel boilers is a successful combination of innovative and cutting edge solutions;
Gas lines are not available in all remote corners of our country, and, therefore, solid fuel boilers can be used as a heat source;
Solid fuel in all its diversity is a renewable source of energy, while gas reserves have begun to dry up,
so the price for it is growing;
Heating with solid fuel is much cheaper than electricity or diesel;
Thanks to modern models, there is no need to regularly monitor the mode of combustion in the boilers and Stoke, all it does is automatic. And as a result the boiler can operate for several days in a row without the participation of its owner.
The types of solid fuel boilers long burning today, the solid fuel boilers are subdivided into three groups: Classic solid fuel boilers. Pyrolysis boilers. The universal solid fuel boilers.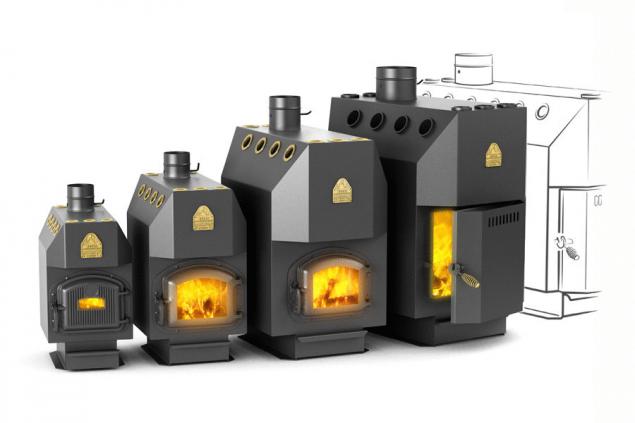 Classic solid fuel boilers have a rich history, but even with a long history, they haven't lost in their popularity, thanks to energy independence. It has Autonomous heating system, which requires no utilities, including electricity. And all they need is firewood, which is always in excess. Modern traditional solid fuel boilers are manufactured with technologically advanced automation that enables the operation of the heating system and the temperature in the house is at a predetermined level. The main objective is to always have firewood to the extent necessary and in a dry form, and the rest of the pot will do it myself.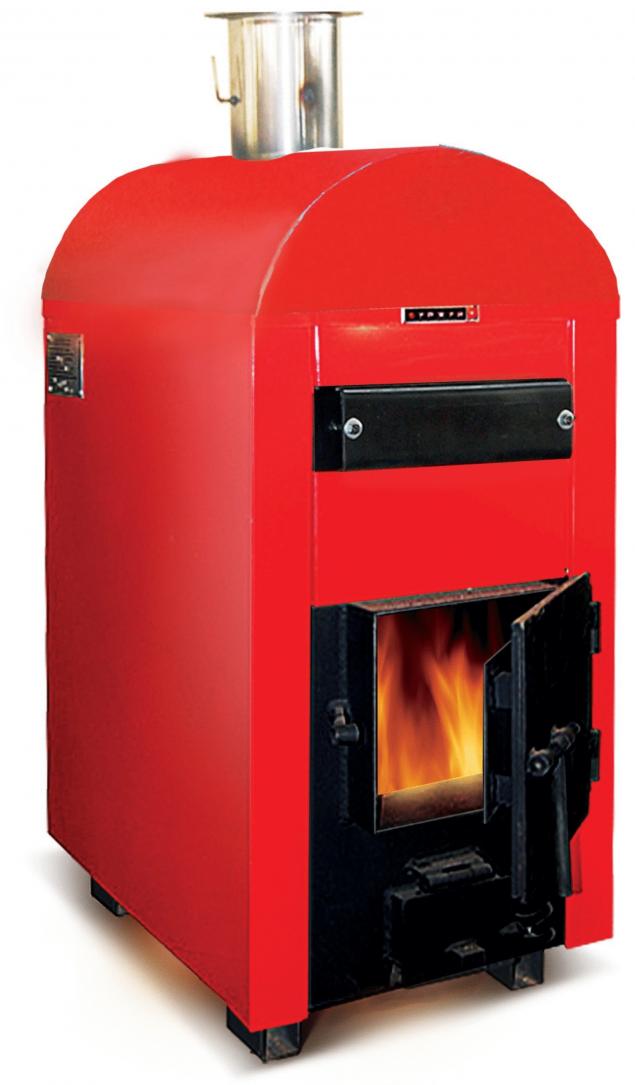 Pyrolysis boilers have the highest efficiency of all solid fuel equipment and, of course, is their main advantage. And it manages to achieve this due to the fact that they burn even and formed during combustion of wood gas, which also contributes heat. This suggests that this type of heating is more economical in relation to fuel. In addition, when the work of pyrolysis boiler practically is not formed soot and ash. But the cost of these boilers is higher than other representatives of the solid hardware.
The universal solid fuel boilers can turn into gas or diesel heating equipment, and all due to the fact that they are equipped with a replaceable burner, which can be later replaced by diesel or natural gas. This option of heating is especially convenient for frequent shortages of gas, when you can have another option.
What is needed to boilers work? For normal operation of solid fuel boilers it is necessary to provide:
Boiler – it is not about the premise, about a group of equipment which will allow optimally to ensure the normal operation of the boiler at startup. Each model and type has its own list of necessary equipment, but in the standard version this circulation pump, expansion tank, group mix and the comb.
The chimney is a necessary measure for solid fuel boiler, it is essential that it is correctly calculated because of insufficient and excessive thirst may adversely affect the operation of the boiler.
Itself is the heating system in the face of the pipes and radiators.
Not once, though, and is an optional boiler which will provide your home with hot water.
Well, of course, proper installation solid fuel heating system is a necessary measure for the normal operation of solid fuel boilers.
From the above we can draw one simple conclusion and out of town you can live with all the benefits of urban civilization, even in the absence of the main gas and small capacity of electric power, the main thing is to be able to properly use what they have. And in many respects it became possible thanks to boilers on a solid fuel. So if you have no gas, this heating equipment will take care of the heat in your home.
Source: greenvolt.ru/