Coca-Cola has provided yet one of a kind instance of vending machine. The machine generally does not require an external power source, allowing operators to fully disconnect it from the network. However, the solar panel placed on the machine, longer machine three times. But while transporting them can be folded.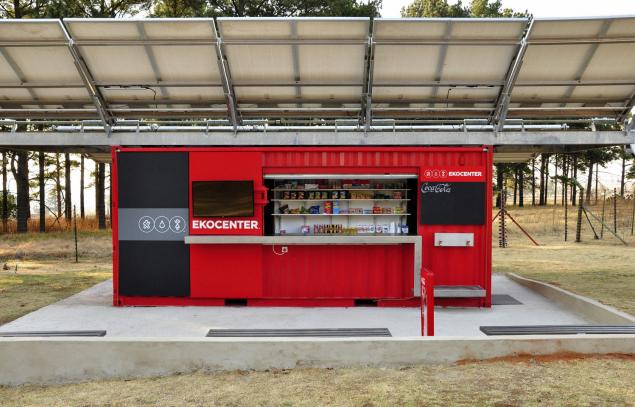 By the way, the theme machines solar powered rose the world market more than once. So the Anglo-Spanish company Solar Energy Vending (SEV) has released a vending machine work from solar energy. The biggest problem for SEV was to develop a cooling system strong enough to keep food and drinks chilled, considering the fact that a vending machine should always be under the scorching sun. The principle of operation of the apparatus simple. Solar panel located in the upper part of the vending machine, I ensured the smooth operation of the day, and the battery supplies energy at night and during the long period of cloudiness.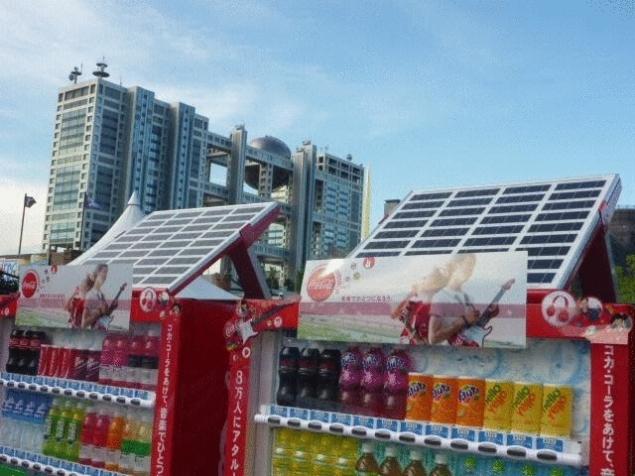 In Japan, the machines powered by solar energy, represented by the "Ecoru" (sun). These machines use 40% less electricity than usual. Solar batteries ensure continuous operation of the vending machine to 12 hours, when the sun is out.
Source: greenevolution.ru