This place can be described as a reunification with the tropical world in Costa Rica. It is a magnificent plant, ecosystem, stunning scenery and a pristine beach — here you can fully breathe easy and dive into a world where You have never been in a world similar to the one that You live every day. Here you can relax not only the body but also give leave to your thoughts.
Casa Ramon is a luxurious accommodation in the South Pacific enclave that is Coastal Living, Costa Rica. The architects of this magnificent place have been using natural materials with natural colors and colors that perfectly combine with the surrounding environment.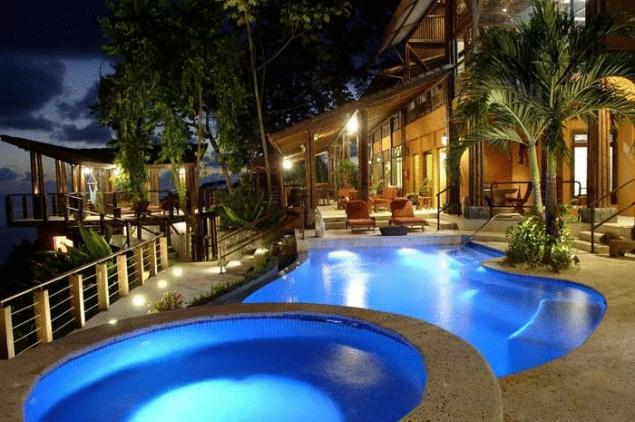 In the construction of this Villa has not missed a single detail, and did not allow savings. Everything was done in order to create this thin thread between tropical style, modern details and complete comfort. This tropical sanctuary is a masterpiece that showcases years of experience with natural stone, bamboo and superb interior design. The idea of creating this masterpiece was to develop an exclusively tropical style in the most exciting places in Costa Rica.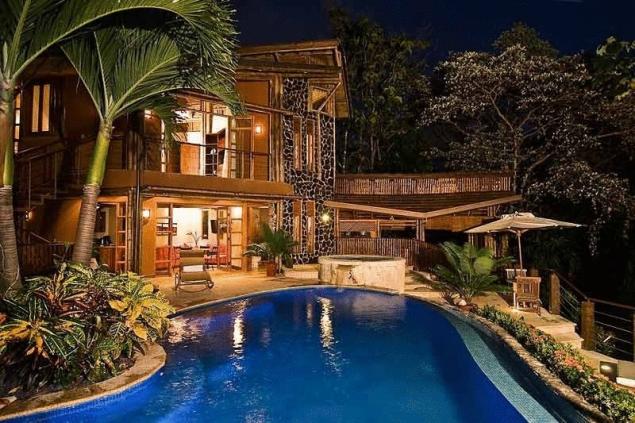 "In the creation of Casa Ramon we have used ecological tropical Costa Rican architecture that blends into the local environment, using rustic, but very modern structure made of bamboo, coral kamna, volcanic and river stones, as well as tropical wood and recycled glass. In our Costa Rican Villa all details are reminiscent of the fusion and harmony with the environment. The mountain of "Cabeza Del Mono" (monkey's head) and the Pacific ocean with breathtaking ocean views, as well as unspoiled deserted beaches — all this awaits You in this pristine area. The Villa is enveloped in tropical forests with exotic wildlife, lush gardens and fountains."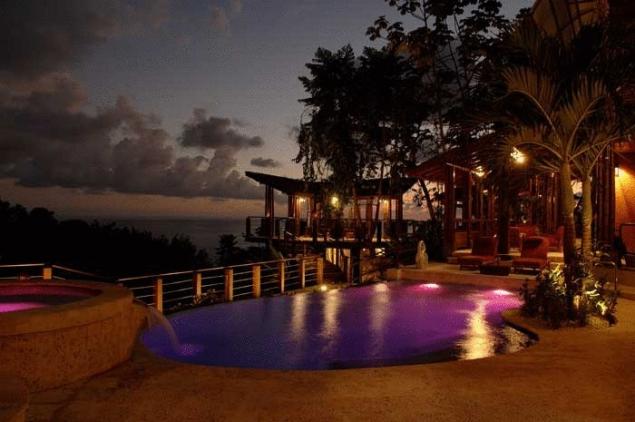 This must be a tropical Paradise
Source: lifeglobe.net/