Let's start talking about the technology of building homes in Houston, about where it all begins, as the area is ennobled as homes are built and what materials are used at the same time.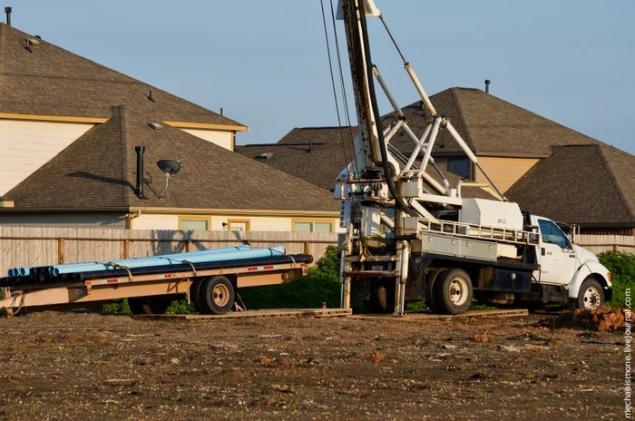 Thus, the construction begins with the master plan for the area. The area is not only home to the district also includes an irrigation system, drainage, treatment facilities, roads, infrastructure for leisure (tracks for walking, jogging and cycling, outdoor swimming pool, tennis courts, soccer fields, basketball, children's playgrounds site and just open parks with artificial lakes with fountains and water channels, and a large fenced area for dogs). The whole area is in turn divided into districts, about 90 - 150 houses (district plan we will see later). Infrastructure created separately for several districts, the people are not "crowd." The whole area will be in the already constructed system of shops, banks, hospitals and other public facilities that were built in advance in view of the ongoing construction of the area and increase the population.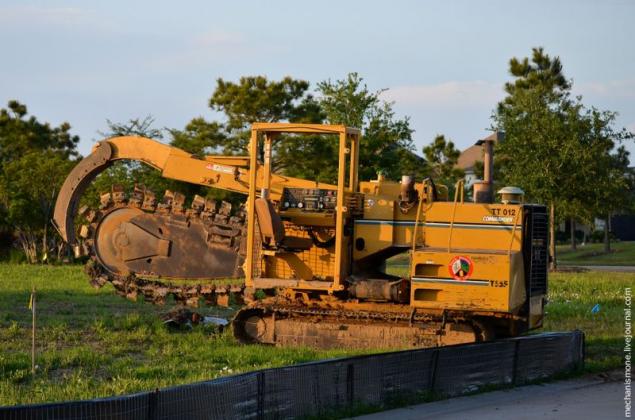 Construction begins with a blank field in which laid all communications, gas pipes, plumbing, electrical cables, telephone. At first, everything is connected to the substation. Tractor for trenching (in the previous pictures - pipe layer).
Then, from the substation all communications are routed to shield houses. All electrical hiding in a box that will be located in a corner of the backyard of the house. Red tube is not hot water, it is fed by the cold water and hot water in the house will not be supplied because Each house will be is a gas or electric boiler. Green tube with a cap - a gas line, and later it will be hidden, as long as it sticks out like a marker.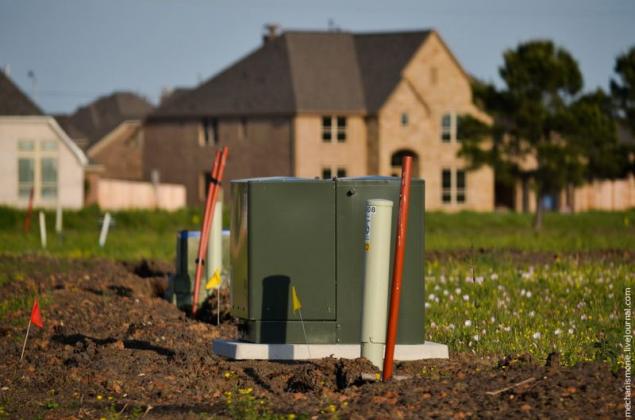 After all utilities laid, preparing irrigation systems, in her Houston pay special attention, because Houston is subject to tropical storms and hurricanes. Typically, the depth of artificial reservoirs is about 10-12 meters. All pools have a system of locks and canals to divert water.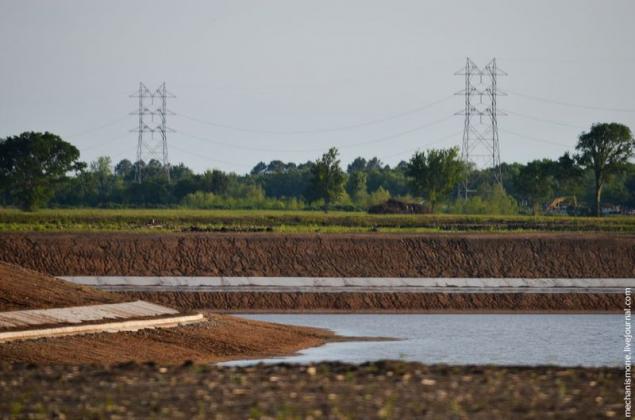 Beach concreted artificial pond at pond to protect and prevent erosion. To prevent water washed away the concrete part of the land near concrete reinforcing tape mud and rubble. Most recently it has been heavy rain, and water pumps pumping water from canals.