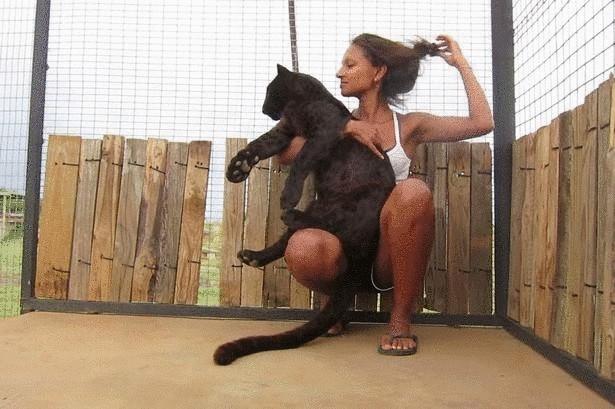 The majority of people would be horrified at the sight of rushing at them leopard, but for working with the beasts of the volunteer such behavior of the predator was a pleasant surprise.
Employee of the charitable organization "Cheetah Experience" in Bloemfontein, South Africa, filmed the touching moment of the meeting of the leopard named Pardus (Pardus) with his rescuer, a volunteer Juhi Agrawal (Juhi Agrawal).
At first the audience the impression that a big black cat with a barely-wool spots is going to pounce on a defenseless man, but after a moment it becomes clear that the animal just welcomed their favorite.
Despite its size, the leopard tried to curl up on his lap Juhi and occasionally clawing at her, apparently considering himself still a little kitten.
Source: mirfactov.com/