Almost 50 years South Africa was a country of racial discrimination and segregation, and even with a change in the political situation in the early 1990s changed and legislation, to get rid of the legacy of apartheid will be possible not soon. he penetrated too deeply into the state system and in the external "architecture" of the country: roads, rivers and fields all the time played the role of "buffer zones" that separate people by race
. Black population access to education, skilled labor and urban benefits were severely limited and this has led to a catastrophic division into rich and poor.
In 2016, photographer Johnny Miller carried a photo project, filmed "apartheid architecture" bird's-eye view. These pictures and the clear separation of the contrast between "white" and "black" areas is visible at a glance.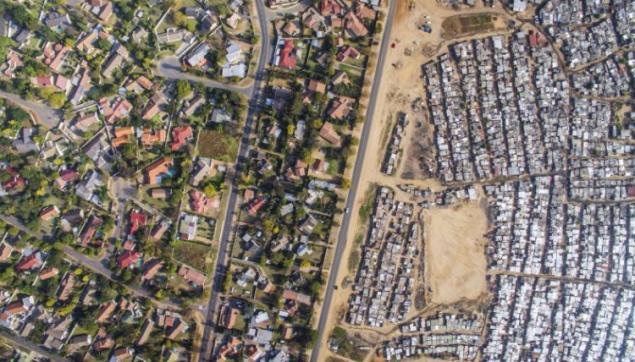 Regions and Nomzamo Strand, Cape Town, South Africa

Cape Town - a unique town, unlike any other. "It is incredibly beautiful and the world is no other place with a bizarre mix of very different cultures and traditions" - Johnny Miller says

.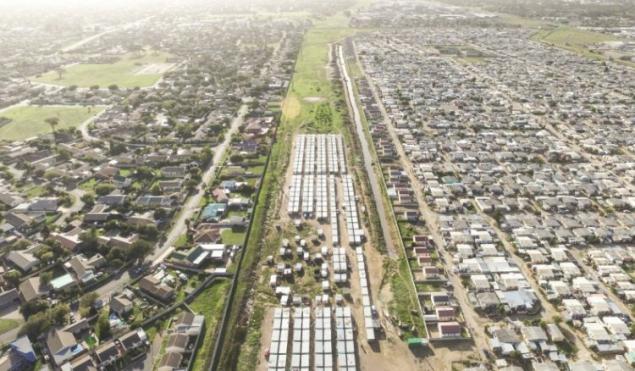 Sweet Home, Cape Town, South Africa

Blacks were marginalized situation for hundreds of years, and since 1948 the racism in South Africa has been officially legalized apartheid.

The black population was even divided into groups depending on their origin: for example, "black" referred to those who originally was from the Eastern Cape, and spoke the language of Xhosa and "colored" or "mixed" - those who led descended from slaves from Indonesia and Madagascar, or the indigenous Khoisan tribes.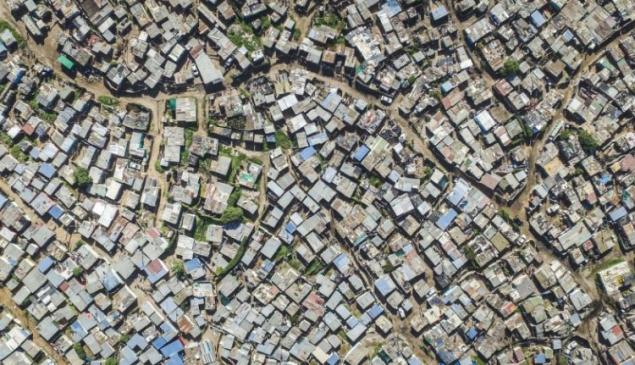 Masifumelele Areas and Lake Michelle, Cape Town, South Africa

And in subsequent years blacks forcibly expelled from their homes in rural areas and urban slums inhabited by them. These ghettos were separated from each other by a significant distance, to prevent the likelihood of accumulation of too many black people in one place and combining them under the banner of any nationalist organization.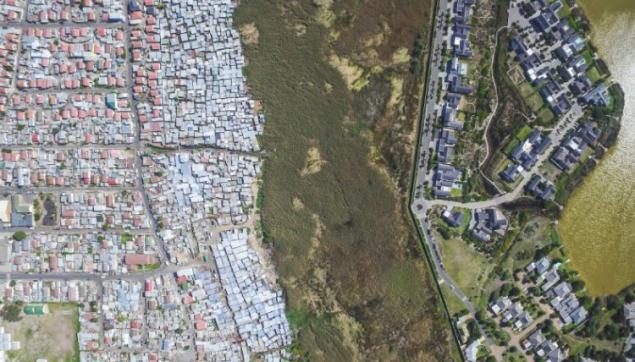 Regions and Vusimuzi Muafonteyn, Johannesburg, South Africa

Today apartheid is already illegal, but most of the black population is still living in tin shacks somewhere on the outskirts of large cities, in ill sandy, dry areas.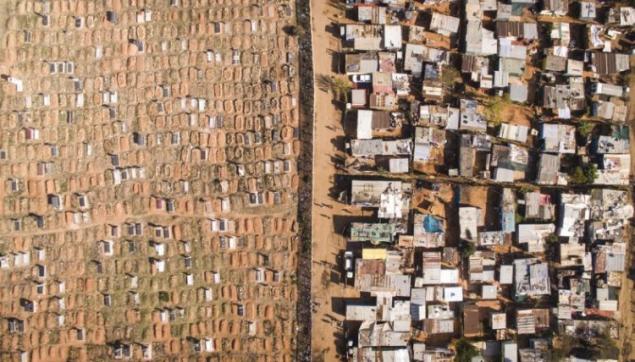 Areas of Hout Bay and Imizamo, Cape Town, South Africa

Rich whites took the best and most "green" areas located closer to the center of the city, on the Atlantic coast and in the vicinity of Table Mountain.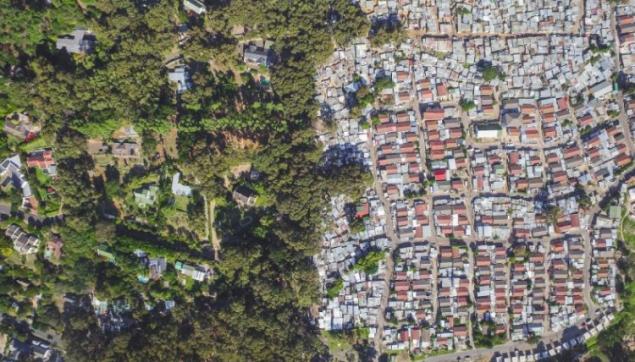 Golf Club Area Papwa Sewgolum, Durban, South Africa

"What is interesting - can sometimes be found very poor neighborhoods, for some reason, wormed his way into the middle of a very rich", - says Miller

.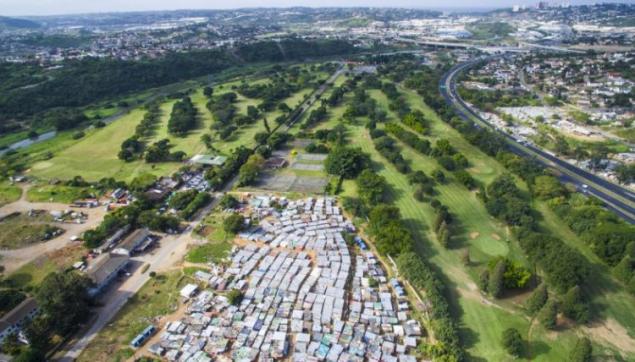 Districts Manenberg and Tola Park, Cape Town, South Africa

Miller wanted to find just such a sharp contrast between the neighboring districts. In this he was helped by a website that offers an interactive map with the possibility of sorting population by race, ethnicity and income, based on census data.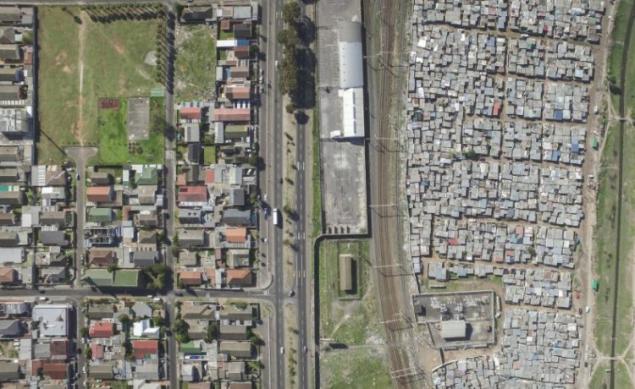 Districts Vukuzenzele and Sweet Home, Cape Town, South Africa

He also used the Google Maps map to identify areas for safe launching and landing UAV. In South Africa, use the drones legally permitted - if it is done for non-commercial purposes

.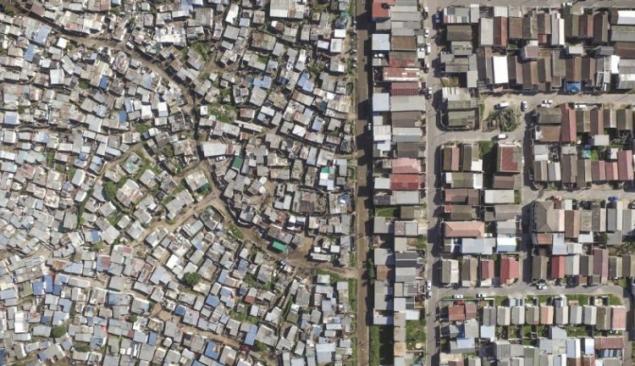 Golf Club Area Papwa Sewgolum, Durban, South Africa

The results are stunning. "I knew that the contrast should be noticeable, but did not realize how steep it until you looked at the pictures," - says the photographer

.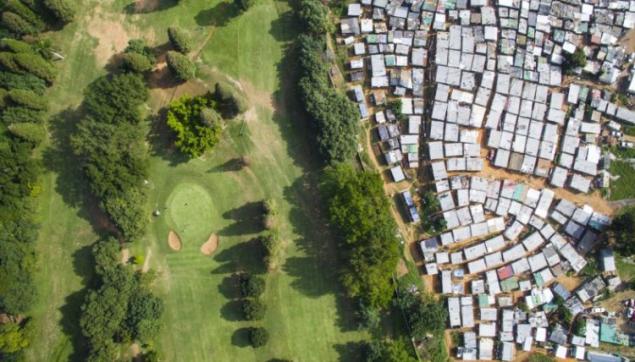 Regions and Nomzamo Strand, Cape Town, South Africa

His photographs have seen hundreds of thousands of people around the world, and people's reaction was very different, including critical and there were many racist statements.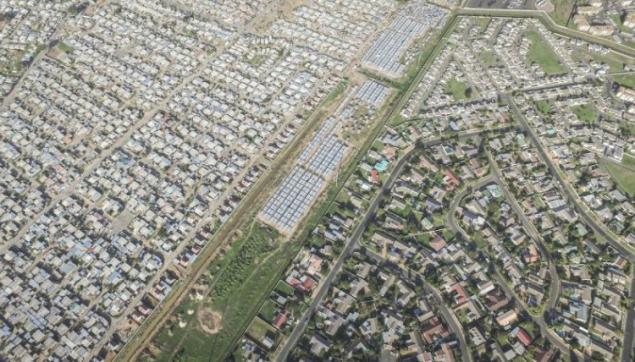 and Nomzamo Strand, Cape Town, South Africa

"People are afraid of what have little representation, are afraid of those who speak a different language, have a different skin color, different traditions and customs, - Miller said. - And this fear is understandable, because it is deeply rooted in history. But the time to get rid of him. »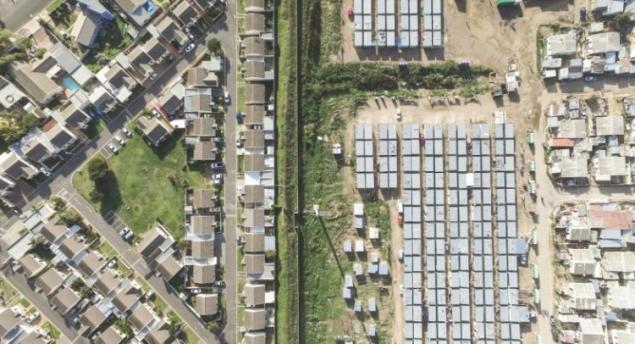 Loading ... Loading ...
Liked? Share with your friends!
Loading ... Loading ...