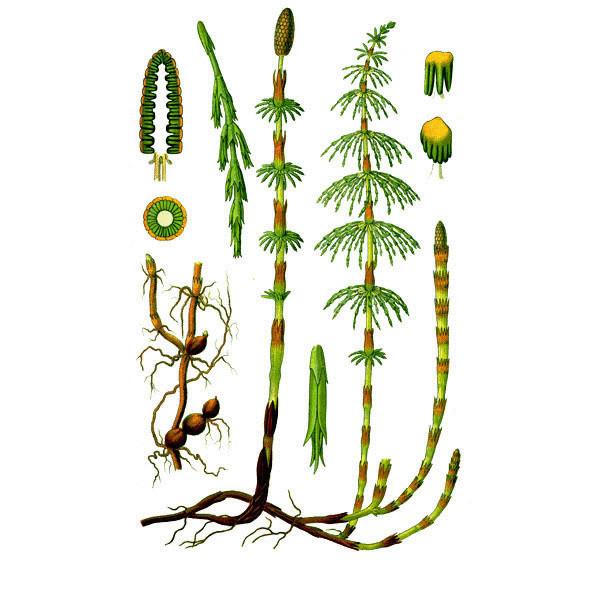 Horsetail is a plant part of the ground which is used for therapeutic purposes. It is very rich in minerals, among which the most valuable is silicon, which is very effective in the treatment of arthritis and has a tonic effect on connective tissue.
In addition, horsetail contains flavonoids, exhibit antioxidant properties and have a diuretic effect; also in its composition contains organic acids, nicotine, salicylic acid, luteolin, phytosterol, beta-sitosterol, oxalic acid, malic acid, linoleic and oleic acid, and vitamin C, essential oil and potassium salts.
Field horsetail has diuretic, purifying, antiseptic, anti-inflammatory and antimicrobial effects. The herb is recommended in treating kidney diseases, bladder infections, obesity, arthritis, ulcers, tuberculosis, rheumatic diseases, varicose veins and osteoporosis.
The plant has a positive effect in the fight against cellulite, excessive sweating of the feet, cramps, helps to heal bruises, chilblains, swelling, the scrub purifies the body, strengthens bones and teeth, promotes healing of wounds. The horsetail is in the form of powder, infusion or decoction. published
Source: www.ecology.md