Who said that the solar farm is not beautiful. The inhabitants of New Caledonia are now trying to prove to skeptics that they have the most beautiful solar farm on the planet.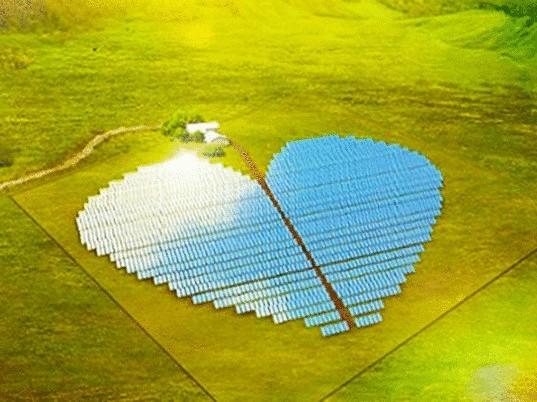 Their solar panels are laid out in the shape of a heart. The farm will supply up to 2 megawatts of solar power to 750 homes on the Pacific island, reducing carbon emissions while enhancing the natural beauty of the surrounding area of the plant.
The construction of this plant will be completed next year and should reduce the dependence of the island from foreign energy. By the time the old plant will reach the end of its life cycle in 25 years, and is expected to remain about 2 million tons of emissions.
Its shape, the plant will inherit from a nearby mangrove forest that has naturally grown in the shape of a heart and are a symbol of the island. The solar farm called the "Heart of New Caledonia" and it is a man-made symbol in the production of clean energy.
Source: rodovid.me