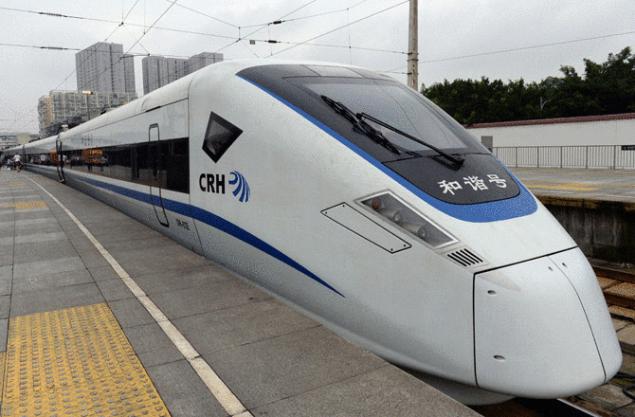 China and Russia are considering building high-speed rail to thousands of kilometres from Moscow to Beijing that would cut the journey time from six to two days. As reported by Chinese and Russian media, the project could take about $ 230 billion, and he will be more than 7,000 kilometers long — more than three times more than the current longest high-speed rail from the Chinese capital to the southern city of Guangzhou.
Recently submitted transportation concepts promise to move us around the world with unprecedented speed which our forefathers even could not dream. Judging by the ambitions of Chinese-Russian cooperation, this road really can be implemented.
The railroad will be a powerful physical symbol of the relationship between Moscow and Beijing. Earlier this week, during the visit of Premier Li Keqiang to Moscow, Beijing expressed interest in building ultra-fast railway track from Moscow via Kazan and Tatarstan. 803-kilometer dear to these two regions will be the first stage of the route to Beijing.
At present trains between the two capitals are moved on the TRANS-Siberian railway that links Moscow and Vladivostok, and then proceeds to a branch South through the Mongolian capital Ulan Bator.
Direct passenger trains between Beijing and Moscow began to operate in 1954 and still go two times a week. A new path will shorten the train journey from six days to two. If all goes well and the necessary Finance will be allocated in time, the line can be completed within five years. One kilometer, thus, will cost $ 33 million.
China currently operates the world's fastest railway network created just over ten years with technologies of foreign companies, including French Alstom, German Siemens and Japan's Kawasaki Heavy Industries. REP last company was damaged after a collision of high-speed trains in July 2011 near the Eastern town of s signature floor hotel Wenzhou. Then killed at least 40 people and hundreds were injured.
China currently promotes the export of its technology, helping to build high-speed railway tracks in Turkey, and Venezuela.
Source: hi-news.ru