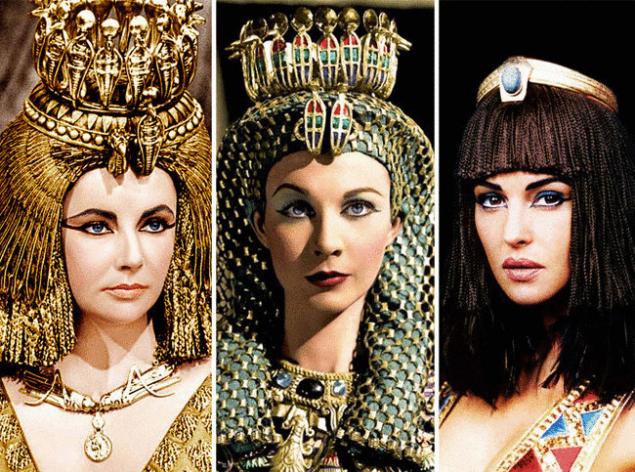 The most beautiful Cleopatra in the movies: Elizabeth Taylor, Vivien Leigh and Monica Bellucci
The last Queen of Egypt left a solid legacy in the form of recipes that have tested for yourself. And the first beauty secrets of the Nile can be trusted: not for nothing did the great men had lost his head from her irresistible.
Looked like the legendary Queen of Egypt, no one knows for sure but in the movie it is presented a reference beauties: Vivien Leigh ("Caesar and Cleopatra"), Elizabeth Taylor (Cleopatra), Sophia Loren ("Two nights with Cleopatra"), Monica Bellucci ("Asterix and Obelix: Mission "Cleopatra"). However, it is important to get external data, when you're a woman of exceptional intelligence and know how to take care of their appearance?
Cleopatra not only spoke seven languages, was well versed in politics, was charming, intelligent and power-hungry ruler. She was famous as the author of many scientific works, including those dedicated to cosmetics. In the birthday of one of the greatest women in the history of mankind, we decided to share her beauty commandments – who-who, and she knew exactly what it takes to maintain youth and beauty.
Secret # 1: honey molokoane climate – the main enemy of female beauty, which is why Cleopatra found the perfect remedy for moisturizing – milk and honey baths, to which she added a bit of almond oil. Today, this procedure was adopted SPA-salons, but to feel like the Queen of the Nile and at home.
Cleopatra milk bath. Frame from the film "Asterix and Obelix: Mission "Cleopatra". Photo: kinopoisk.ru  
The recipe for milk-honey bath Cleopatra: add to a warm bath with 3 cups of whole milk, 150 grams of honey and a few tablespoons of almond oil (you can substitute olive). 15 minutes in this bath will make skin smooth, soft and hydrated!
Secret # 2: sea salt and levkivska salt and heavy cream – this is a simple recipe for the perfect body scrub, which will cleanse and gentle skin care. His Queen was applied to the skin just after a milk bath. And today wraps sea salt considered one of the most effective remedies against cellulite.
As a body scrub Queen used sea salt and cream. A scene from the movie "Cleopatra." Photo: kinopoisk.ru
Recipe gentle scrub Cleopatra: take 200 g of sea salt in half a Cup of heavy cream, stir and gently massage on the body. For flavor you can add a few drops of oil of roses, myrrh or orange. Rinse with warm water after 5 minutes.
Secret # 3: oats hlopaet in our time to wash with soap unforgivably rude towards the skin, and Cleopatra was washed with soap and water every day.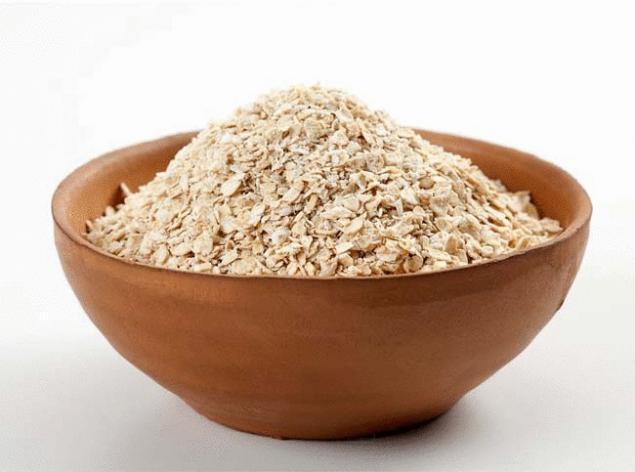 Oatmeal is a great alternative to soap
However, it represented a mixture of brewed with boiling water cereals. Grain undemanding plants are able to rid the skin of small problems: peeling, rashes, blackheads and uneven complexion.  
Secret # 4: the white glenamuck with white clay is another cosmetic opening Queen of the Nile. Scientists believe that these masks helped Cleopatra to keep skin in perfect condition. Indeed, based on medicinal white clay is the mineral kaolinite, which is responsible for elasticity and skin renewal.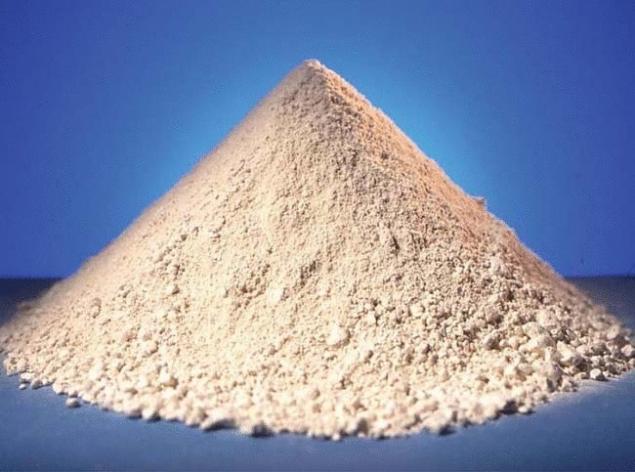 White clay and skin elasticity  
The recipe for the clay mask of Cleopatra: mix 2 tablespoons of white clay and milk, 1 tablespoon honey and 1 teaspoon of lemon juice. To put this texture on the skin, rinse with warm water after 10-15 minutes.
Secret # 5: Alameda, present in the silver vessel, honey and aloe juice – the solution rejuvenating emulsion of Cleopatra, which today works.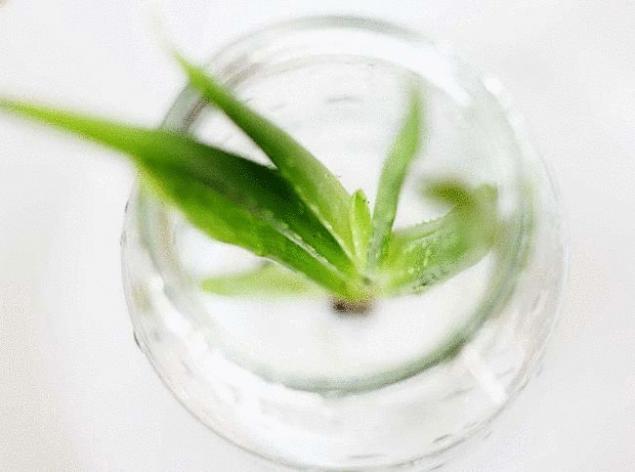 Refreshing emulsion with aloe
Recipe of life-giving emulsion of Cleopatra: 1 Cup of pure water to pour into a silver bowl, add 2 tablespoons of aloe juice and 1 teaspoon of honey, cover and leave for 10-12 hours. Use morning and evening, rinsing then with water. The emulsion was stored in the refrigerator for weeks.  
Secret # 6: pink Badalamenti roses are still used to create cosmetic products. Cleopatra loved to tone face with rose water.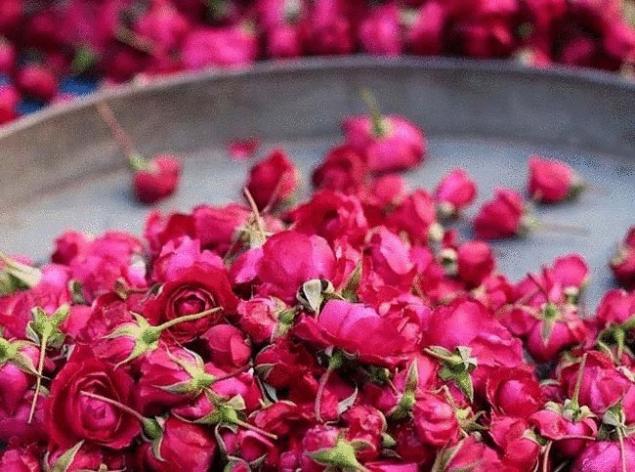 The infusion of rose petals and perfectly tones the skin  
Recipe pink tonic Cleopatra: rose petals pour boiling water, cover container and leave for a few hours. Use morning and evening.
Secret # 7: egg eldiguzids Shine and perfect smoothness of the hair Queen was helping shampoo from the yolks of chicken eggs. Proteins with his ability to curl in the hot water remained out of work, but the yolks stir until frothy (sometimes with the addition of almond oil and honey) and well-cleaned skin of the head, enveloping each hair, causing to Shine.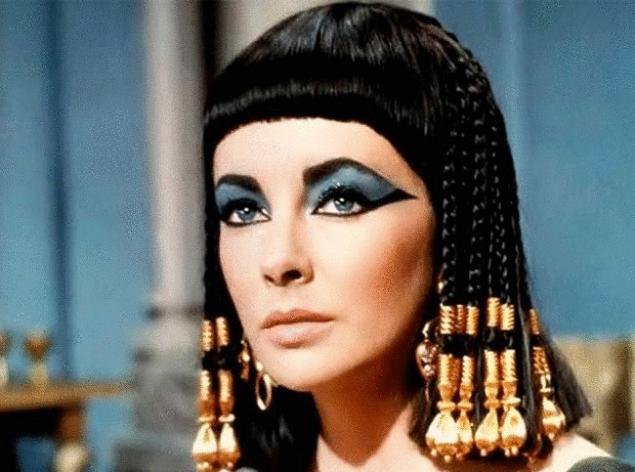 The secret of perfectly smooth hair Cleopatra the shampoo out of egg yolks. A scene from the movie "Cleopatra." Photo: kinopoisk.ru
As a rinse Cleopatra used decoctions of burdock, nettle leaves and hop cones.  
Source: domashniy.ru/