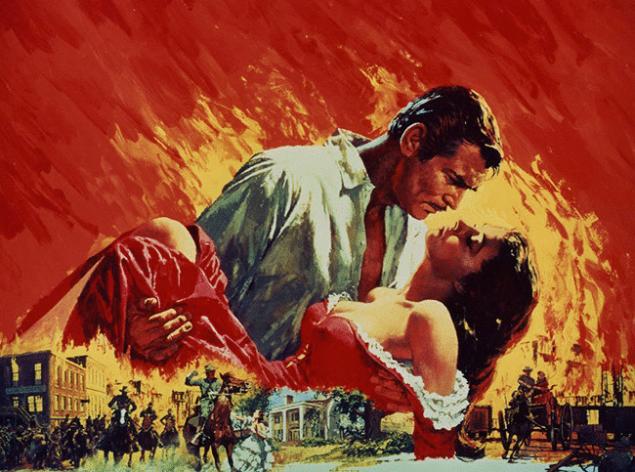 Every love story is different from others. We make mistakes, gain experience, but most importantly – experience a variety of feelings. Brilliant and popular writers manage to convey it in his books that awaken the desire to live and inspire.
We offer the best novels about love that have passed the test of time and the history of our days, won fame many fans.
1. Margaret Mitchell "gone with the wind"
(to love is not necessarily to be "right") Scarlett O'hara became the favourite heroine of a whole generation of girls. Her children's spontaneity and vitality can argue with any bans, which is what Scarlett is not a model of "good girl", but it is her and fell in love with Rhett Butler.
2. Francis Scott Fitzgerald. "The great Gatsby"
(invincible love) Jay Gatsby was given the gift of hope. Daisy is not impressed and turns a deaf ear and to his sense, to him. But he remains true to his love before the tragic ending.
3. Reshad Nuri Güntekin. "Goldcrest — bird singing"
(love develops)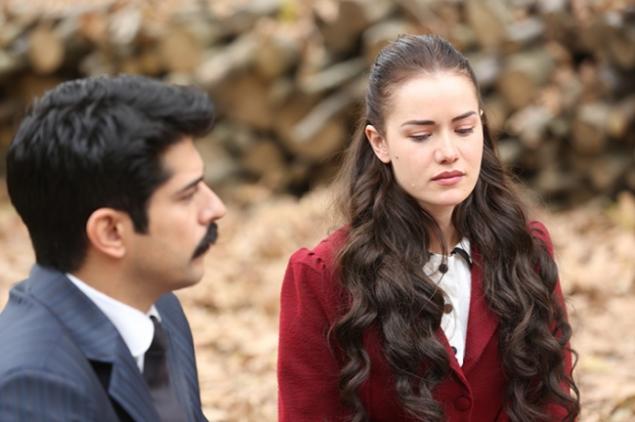 Frame from the TV series "Goldcrest — bird singing"  
The plot of the book falls in love with Feride Kamran while still a girl, not ready, will present her fate. Her sense grows along with it, learn to tolerate own resistance and gives you the lessons of loyalty.
4. Shaterlo de Laclos. "Dangerous liaisons"
(do not joke with love) Vicomte de Valmont in love with the pious Madame de Tourvel, is the cruelty and the cunning to seize it. The experience of the manipulator allows him to achieve the goal, but the test of reciprocity, it does not stand.
5. Jane Austen. "Pride and prejudice"
(love teaches us about ourselves)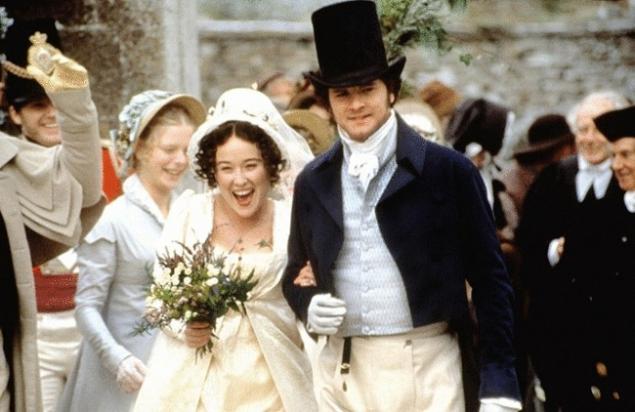 Frame from the series "Pride and prejudice". kinopoisk.ru  
The heroine of Austen's books Elizabeth Bennet is caught between belief and feeling. Besides, it presses the society. With such a load can handle only a strong man, in the end we all have to recognize this victory.
6. Elizabeth Gilbert "Eat, pray, love"
(love comes to those who are willing) Elizabeth Gilbert finds a new self and a new love when it decides to abandon all that was before. This requires a lot of courage and patience, but sometimes the other way simply can't be.
7. Colleen McCullough. "The thorn birds"
(love can't be immoral) In the novel, Maggie and Ralph many beautiful details. In reality a lot of unpleasant and frightening, but the romance is an integral part of love. To the blows of fate and the complexities of the characters are treated as retribution for sinfulness, but the reader understand that love is pure.
8. Frederic Beigbeder. "Love lives three years"
(love makes you think) mark Zeni declares this law to explain his cooling to his wife. But the same law prevents him to take in a new sense, because it also ever take place.
9. Charlotte Bronte. "Jane Eyre"
(love tempers) the Feeling of Jane Eyre to Rochester goes through many trials, but as a true fighter for justice, she gets honored. Jen insists that women have the right to choose in love as well as men.
10. Nicholas Sparks. "The notebook"
(love never dies) Noah and Allie had to make a choice in favor of love, but the memory does not forget about what happened. Sometimes, in order to assess emotional experience, you need to step back.
11. Cecilia Ahern. "P. S. I love you"
(love teaches us to never give up) the heroes of the novel by Cecilia Ahern, Jerry and Holly separates death. But saving his beloved from the impending boredom, Jerry writes letters that are beginning to come to her after his departure.
12. Erich Maria Remarque "Three comrades"
(love resurrects) Robert, returned from the war and lost to all interest, promotes carelessness and cavalier attitude toward life. The girl, who is terminally ill, forcing him to start again to appreciate every moment.
13. Arthur Golden. "Memoirs of a geisha"
(love refined) Provocation and activity is not always attractive. Talent and intelligence helped Sayuri to become the most famous geisha of Japan, and patience and humility – to love the Chair.
14. Françoise Sagan. "Hello, sadness"
(love helps to grow up) boyish and a penchant for pleasures makes Cecile's attitude is a serious criticism. But in fact she is afraid of responsibility, of real intimacy and sadness, without which love is impossible.
15. George Sand. "Consuelo"
(love is free) Goodness Consuelo overcomes any obstacles, and her love is also unselfish. It is not peculiar to condemn, to reject a person only on the basis of resentment and anger. Therefore, the sense of Consuelo does not violate her mental peace and not hurting others.
16. Janusz Wisniewski. "Loneliness in the network"
(love cheats) Jakub and Eva – heroes of our time and the virtual hostage of love. Anyone who becomes a prisoner of the network, wants to find there what is missing in real life. And, like all the others, leaving in reality, the characters are faced with its imperfection.
17. David Herbert Lawrence. "Lady Chatterley's lover"
(love can not replace the rest of your life) Heroes of the novel by Lawrence noble lady Constance and the Forester Mellors happy, despite the conventions of society, but still remain alone in this world.
18. William Shakespeare."Romeo and Juliet"
(reckless love) In the tragedy "Romeo and Juliet" young heroes of selfless love, going against all and die. But don't be impulsive, impetuous and contemptuous of all limits, and love should be?
19. Anne and Serge Golon "Angelique — Marquise of angels"
(love knows its way) Angelica married count Geoffrey de Parka forcedly and against their will. It will take some time before she'll see that she got lucky not only with money.
20. Anna Gavalda. "I loved her. I loved him"
(love can be fragile) Chloe inferior to the husband of another woman and loses the meaning of life, but it becomes an occasion to know another story in which the man refused from such a step.
21. Guy de Maupassant "Dear friend"
(love does not tolerate substitution) In the pursuit of wealth and status as the hero of the novel, Georges duroy neglects the love of Clotilde de Marelle and goes to a meanness. But life proves the sincerity can never replace with money and position.
22. Milan Kundera. "The unbearable lightness of being"
(ambiguous love) Tomas wants to be free, Teresa, to love. The eternal battle of the sexes once again demonstrates how we want love, but I fear that it will destroy us and our world.
23. Vladimir Nabokov. "Lolita"
(love imperfect) Sense to the young heroine goes beyond attraction, but it is doomed not to be completely mutual. Humbert is unhappy not because his love is sinful, but because to train a youth is impossible.
24. Victor Hugo. "Notre Dame Cathedral"
(love is blind, and keen) Esmeralda loves Phoebus, not trying to see his human nature and deceit. Quasimodo first sees the kindness of a Gypsy, and then her appearance.
25. Mikhail Bulgakov. "The master and Margarita"
(love protects) For the love of Margaret is ready to deal with the devil. But the real evil brings not Woland, it hurt people. A chance to get back on the path of good, given to all. Therefore, the lovers are reunited.
Source: domashniy.ru/