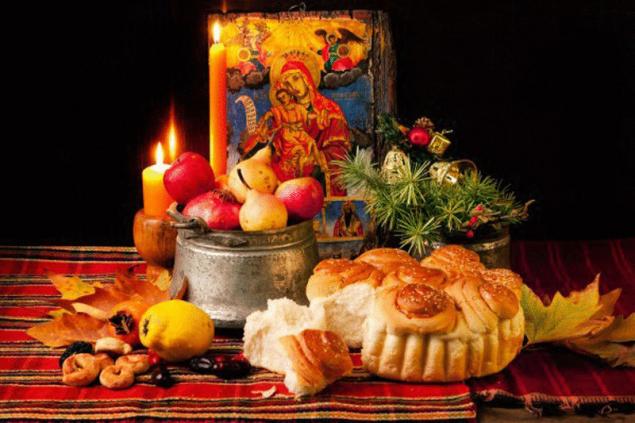 Do we have the right to celebrate the New year in the post, how to fast in the new year and new year days and to celebrate Christmas, says Archpriest Igor Gagarin, rector, St. John the Baptist Church in the village of Ivanovskoe.
In the Orthodox Church there is a Charter, and the fish are allowed, not every day. But there is a practice which is now prevalent almost everywhere, in advent, except on Wednesdays and Fridays, eating fish. And I do not consider it necessary to ban it, although the observance of the Charter is welcomed.
For example, as for me, I believe that it is healthier to eat fish only on Saturday and Sunday, and other days try to refrain from it. Otherwise, I just post feel. Any fish is so delicious, what a post! But to demand this of all I can't.
Of course, a Christmas post serious problems with the New year. To the extent that some people desperately prove that you need to go to the new style calendar.
And when I ask what are their arguments, they in all seriousness say: "But after the New year! How? It turns out that all the people celebrating, we have a post!".
Of course, we have the right to celebrate the New year, but with the lean table – fish, seafood. Some zealous Orthodox almost defiantly going to bed and all. When asked immediately: "I am the New year is not celebrated, I am an Orthodox man, and a pagan holiday!".
I'm not close, I believe that the New year is a good occasion. And the fact that it falls in the post – should not cancel the post, but allowed to soften fasting on the day of the new year holiday. Since the second number up to the Christmas post is particularly strict.
– The negative experience of fasting, when to fast and did not work – then everything is worthy of the celebration of Christmas?
– I think the word "failed" can only be applied to those people who didn't even try to fast. They have no problems, they were not going to fast.
But if a person has tried, so at least he did something. And if he did something, let him rejoice that "something", the few that he did. The workers of the eleventh hour, as we know, are awarded as well as the employees first.
If we are talking about the beginning of the post, then start, then quit, and many did not fast is wrong. In any case – the end crowns the work. I think that if someone started, opustilsya and left, as still the whole post ahead, let him try to get back to fasting at least for some small number of days before its end. It will be great, because then he really will be a "worker of the eleventh hour."
Even if the person after the New year will start fast, day four, five before the end of the post will convene and decide: that's at least as much as I do – it will also be very good. It doesn't work differently, let it be even so.
The one who at least did something, even thank God for that "something". And decide for yourself that the next time he will do more. Once I was able three days to fast, so can four and five. In life it is very important that our movement was on the rise, to avoid regression. If I'm in this year opustilsya 10 days, and the next 9, then it is likely that it will be even worse. Conversely, if I is opustilsya 9 days, and in the next 10, then there is growth.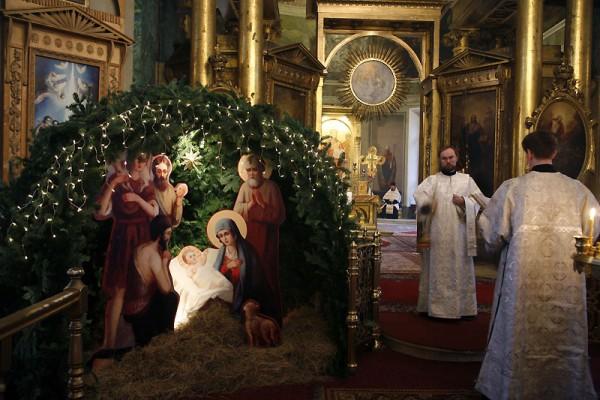 – The joy of Christmas, why is it special?
The joy of the incarnation, of Christmas is of course great. The fact that the Christmas post, it's not like the Great and complexity, and worship. Great post, all is changing, all of life, all lifestyles. And a Christmas post, everything is easier, more ordinary, there are, of course, certain statutory changes but they are believers, almost not felt.
Of course, Christmas is a celebration of the love of God. God became a man. God's love for people is revealed with such power, so God loves a person, He becomes a Man. Of course, this love is addressed not only to the Postnikov, and to all people without exception, it is a joy for all.
Post, however, can make the soul capable of more fully and deeply experience that joy. But, of course, provided that we will not look down on those who did not fast.  
Source: www.pravmir.ru/pravo-na-novyiy-god-ili-kak-postitsya-v-prazdniki/