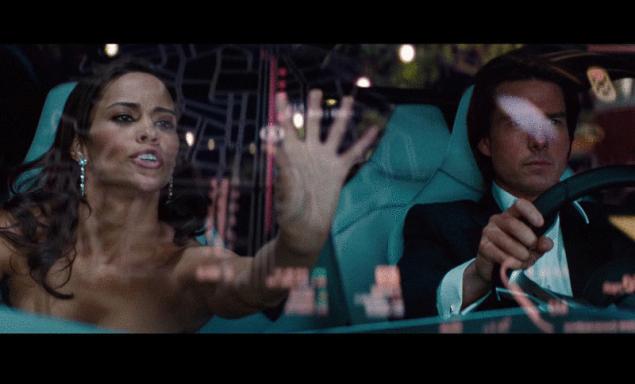 It's like a scene from a science fiction movie. BMW will soon introduce digital glasses, which, like smart watches, help drivers to Park your car. The German company is developing augmented reality glasses to aid in parallel Parking. The device will be implemented the latest technological advances, allowing the wearer to see through the car – creating the effect of partial transparency of the body and aggregates.
When reversing the rear part of the car body becomes transparent. This effect is achieved due to the transfer of images from external cameras. Glasses BMW will compete not only with the decisions of other manufacturers, but also with the products of Google and Microsoft, are actively developing augmented reality technology.
According to the Financial Times, the device developed by the research laboratory of a BMW in Silicon valley (CA). Insiders say that public demonstration of new items is scheduled for April of this year. Place of the show: the Shanghai motor show.
Details about the new device is not revealed but it is expected to be in real-time to display a variety of information about the car and the situation on the road. Perhaps a new pair of glasses can be used not just behind the wheel.
Augmented reality, which involves the expansion of perceived reality, virtual elements, is considered as the next hit in the technology world, came to us from a number of sci-Fi films such as "Iron man" and "minority report".
It should be noted that BMW has already similar points. The device in question gives its owner a step-by-step instructions for self discovery and Troubleshooting in the car. Moreover, the handling of digital points do not require specific knowledge and skills.
The device augmented reality are part of a large-scale project under the name BMW Augmented Reality: The Extension Of Reality.
Source: hi-news.ru