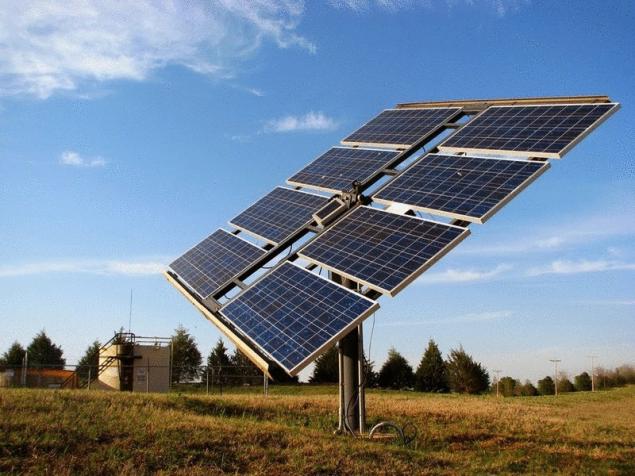 The advantage of mobile tracker is the fact that placed on them solar panels automatically move in the sun during the day and change the tilt depending on the time of year. So power generation increases significantly in comparison with fixed panels.
Photovoltaic panels work most efficiently when the working surface of the solar cells placed perpendicular to the sunlight. Dynamic system for fastening panels consist of a system of governance that affect the operation of Electromechanical actuators using the software.
One of the projects is the Ukrainian solar photovoltaic power plant "Sunflower-90" opened by the company Rentehno in the second half of 2014 in Kirovograd region. Total capacity of 90 kW, designed for use "solar power" farm.
The calculations for this plant show that when using trackers will reach the annual growth of electricity production not less than by 30%.
published
Source: greenevolution.ru