In America, every year is thrown more than 146 billion cups of coffee. Even when recycling when many people think that is a good thing, paper products again needs to be reused 2-3 times before the fibers become unusable for further use and can be thrown away in local dumps. But by and large, the habits of the people led to an amazing amount of waste, much of which fails to get into dumpsters.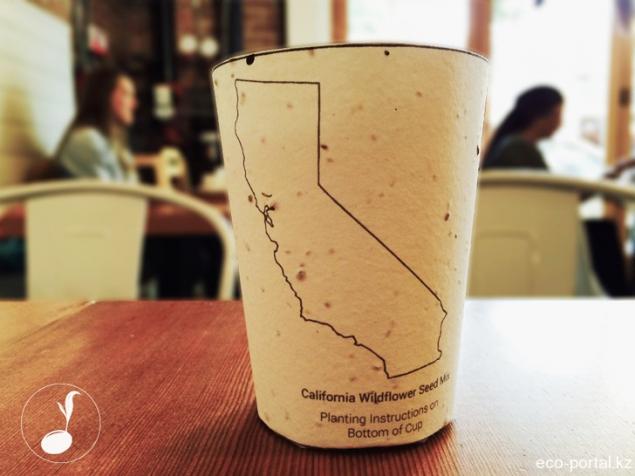 At the moment on one of crowdfunding website fees are in support of the special Cup for coffee, useful for flora. To make coffee cups is a paper Cup that is able to produce annually about 1 ton of CO2 from the atmosphere after planting them in the ground.

The developers have taken those fibers from local recycling centers, which are usually too tough to be realized in the packaging, and created the Cup, which he called the most ECO-friendly disposable coffee Cup. With this Cup you can throw away — it's not a problem. Cup — certified compost, it is able to biodegradation within 180 days, the Cup and the seeds turn into nutrients for other plants.

Here's how it works: drinking coffee in any establishment if he decides to take a Cup with you, he can act according to several scenarios. Consumers see a variety of seeds depicted on the front of the cups and on the bottom of Cup — instructions on planting. So all you need is to see and understand the image on the Cup, soak in water for 5 minutes and, if interested, to see how seeds germinate.


The consumer also may not take the time to work with a Cup and just throw it away, but in a special trash can with the inscription — "Reduce. Reuse. Grow".
And the third point — it may just take a Cup, so to speak, for the purpose of reforestation in their area. And the seeds are selected according to the region where the spread of the Cup. published