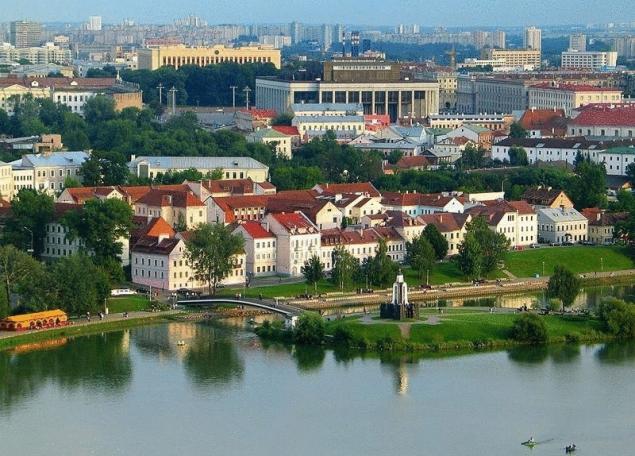 The head of representation of EU in Belarus has expressed confidence that the project will connect and state agencies, and public enterprises.
It is important to think about the rational use of land resources, reduction of carbon emissions, waste management, and each country needs to develop its approaches to addressing these issues. Universal recipe is not here," said Maira Mora.
The project is aimed at realization of ideas of "green" economic growth and environmentally sustainable patterns of production and consumption through support for local initiatives and conducting information campaigns. The project activities aimed at the development and practical application of principles of green economy in Belarus. As expected, economically and environmentally successful initiatives will demonstrate the benefits of "green" economy for society and business.
One of the activities of the project will be organization of production of office paper from recycled resources. Its release is planned on the basis of UE "Paper mill" of Goznak, Borisov, every year there will be 2 thousand tons of paper. In the reserve "Naliboki" is created a nursery for breeding birds of the grouse species, it is equipped environmental class for holding seminars and conferences. In the Zhitkovichi district of the Gomel region will be established waste-free production of organic fertilizers from sapropel.
In Brest, you will create a complex for processing of wood waste into biofuel (wood chips). This will increase the use of wood waste without harming the environment, and additional environmental effects due to the transfer of electrical energy from renewable energy sources. The result is to eliminate the quarry for the disposal of wood waste.
Also provides for the allocation of at least 16 grants for projects of public associations. Theme projects — waste management, eco-tourism, biodiversity conservation, increased use of renewable energy sources. These projects plan to implement until December of 2017.
The project "facilitating the transition of Belarus to a "green economy" is funded by the European Union and implemented by the UN development Programme in partnership with the Ministry of natural resources and environmental protection of Belarus.published
Source: greenevolution.ru