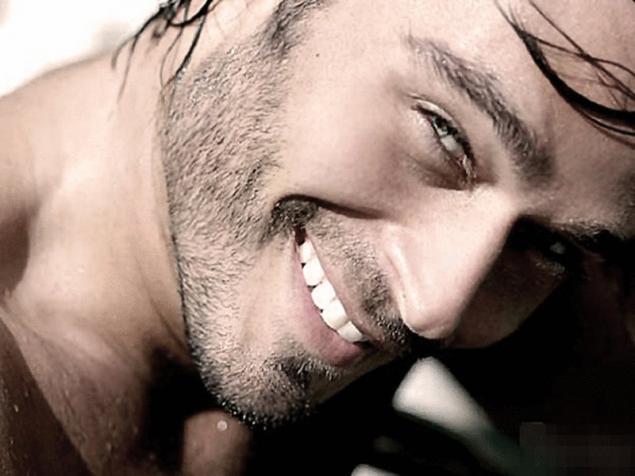 It is no secret that people are sullen look worse and live less cheerful optimists. Although to force yourself to stretch lips in a strained smile when our stress overloaded lives Oh so hard. And it is necessary, because one smile we will kill not two but a whole herd of rabbits. Judge for yourself.
Health
Scientists have proven that lips are associated with one of the energy centers just above the navel. In Eastern practices, he called my manipura and is responsible for social adaptation of the person, communication, success. Pursed lips at the sullen face of the block to the centre and just having problems with the stomach, as if man "does not digest" life, and she to him, by the way, meets the same.
A smile can be used as a painkiller. Sincere joy at the biochemical level, promotes the production of endorphins — the happy hormone and inhibits the formation of stress hormones, which in turn increases the pain.
Laughter therapy is used in many Western hospitals. Can't bring myself to laugh — watch Comedy shows, read our satirists take to hire a few good comedies. As soon as you will be distracted from their problems, they will no longer seem so insurmountable. And all because you relax, the heart, digestive tract, nervous system, earn how, and an oppressive state will go. Most importantly — laughing heartily.
And finally, a smile keeps the youth and beauty of the face. With a sullen grimace strain 43 muscles, and smiling only 17.
Attack and defence
WHO has not met people who do not feed bread, but give to drag you into meaningless debate. And what a pleasure they experience, bringing you to hysterics! Then with a deep sense of satisfaction leaving the battlefield. Try nothing to prove, and in return, the argument to use a smile. The longer the pause and the wider the mouth, the sound less will feel your tormentor. It turns out that it's very simple. On an unconscious level we, like animals, showing teeth perceived as a threat and confidence in their abilities. Grinning, your four-legged friend as it warns: it is better not to mess with me. That's why smiling man looks so strong and confident.
Fortunately, a smile can be not only weapons but also a lifeline. If you see a weak man, a notorious child your smile will always help and encourage better than any words.
When it is better not to smile
IN the FIRST place should be excluded from your Arsenal of smile is to blame. If you are seriously offended, hurt or disappoint someone, it is better to collect sponges in a pile. Nothing is more annoying hurt, how stupid grin.
Seldom smile to their superiors to "laugh for no reason" was not a symptom of your limited mental capacity or helpful subservience. Of course, it is foolish to stand with a long face, if the boss was joking and decided that he did it.
It is not necessary to respond to a smile on the ambiguous hints of an unfamiliar person — is still unknown, maybe he will take your face as an invitation or encouragement.
And of course, do not need to show others their unwillingness to go to the dentist — curves, missing, sick and yellow teeth can spoil the most positive impression from your mind or closet. published
Author: Larisa Matskevich
P. S. And remember, only by changing their consumption — together we change the world! ©  
Source: gazeta.aif.ru/_/online/dochki/287/26_01