Luxury compact crossover BMW X3 next generation hybrid and "charged" modification with a thrust of 435 HP Information about it became known to the source in the company.
For the first time in the history of the Bavarian brand, the X3 SUV will be built on a brand new modular architecture. Among the platform features of the latest generation will include the increased space in the cabin, improved visibility, and upgraded steering.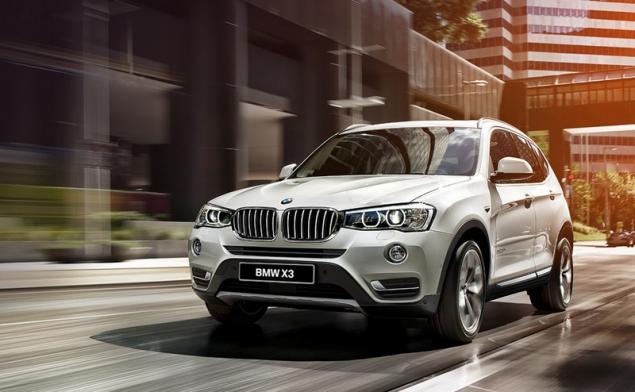 The crossover will get a plug-in hybrid version with the possibility of charging the traction batteries from a household outlet of 220 V. the Power plant of the car will be equipped with, in addition to the petrol engine, electric motor and battery module with lithium-ion batteries.
The total capacity of the units of the hybrid BMW X3 will be 252 HP Only by electric power and the stock battery crossover will be able to overcome a maximum of 40 kilometers. As for fuel consumption, according to the statement of an insider, in the combined cycle car consumes about 2.1 liters of fuel per hundred kilometers.
In addition, the Arsenal version of the new crossover will join the "pumped" modification – X3 M. It will be equipped with 435-horsepower three-liter "six" with twin turbo, which was first used on the M4 coupe and M3 sedan. It is planned that this engine will be included in the powertrain of the crossover X4 new generation. The release of "charged" versions of X3 and X4 previously, it was announced by head of BMW M GmbH Frank van Nice.
The number of electronic upgrades, the crossover will receive a new multimedia functions control through voice commands and gestures of the driver and increased projection display.
It is expected that the BMW X3 SUV with a hybrid power plant will release in 2017, and its "charged" version will be released a year later. published  
P. S. And remember, only by changing their consumption — together we change the world! ©
Join us in Facebook , Vkontakte, Odnoklassniki
Source: ecotechnica.com.ua/transport/567-krossover-bmw-x3-stanet-podzaryazhaemym-gibridom.html