I got used to the fact that children are doing something. Anything, its that they actively do.
About me — well, it is clear why I always did something. Worked for several people in the family.
Mom was passionate about some of their projects, and so they burned that I was often caught and also started such a wish. And mom gave me. Mom always painted, often making some ridiculous projects, like self-made books, and my mother and a lot of good sewing.
Dad was doing some more difficult things, but he let me try a lot. And vigilance, and linocut, and silkscreen varnish posgraduate.
And my grandmother — just methodically shoved in me all the contents of the encyclopedia of needlework. The known method of all for noble maidens: one summer, learned all knit with needles (and the samples were glued in an album and the next were recorded, as there is in what order to knit), then the same thing — crochet, then embroidery cross, embroidery, and some chains, snaps, macrame, weaving of baskets, boxes of postcards, cookies, cakes, lampshades. Only manages to try.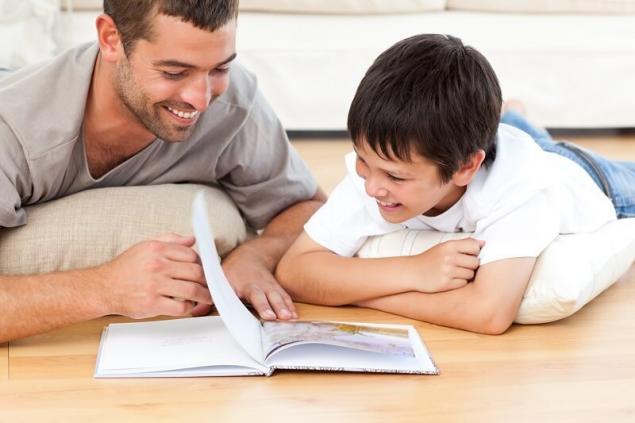 That's my baby nobody forced something to work.
It entertained — read books, all sorts of games, outings to the Museum and the flea market. And creative work he was doing himself.
What I was trying to offer him, he was not particularly interested in (my stuff drawing). But he had his crazy projects. For example, he built the Titanic. :-)) Wrote some scripts never born movies. And in literary works wrote. The novel... Watch to understand, and alarm clocks, safety Deposit box hade. Then, when he got his computer, he quickly began to write strange at all. In the 8 years he wrote some weapons for some games, and something else, it is not clear what is needed.
But I remember him to do something. Sit in my room and makes.
Some friends children are doing something completely different.
For example... here I write historical novels. At the age of 14. It's inconceivable to me, but a teenager who is interested in history, it is quite capable. Some write fantasy. Others write fashion blog.
And in the meanwhile make gorgeous outfits. Of coloured pencils and plastic bags that are worn on the head and not only.
Someone has a child with a skateboard 380 times a day shies against a wall. Well, it's not really "creative class" — but he's also working on himself.
Or some group games to play — just plunge in there volleyball, football, hockey. It is also interesting — it is necessary to learn to play as a team, and of sports training.
In General in my environment almost all
the children were doing something
. So no matter whether the mold they are strange figures from Keramoplast, or paint a skateboard.
But now suddenly there's kids who do nothing!
Ie initially starts suddenly talking about the fact that this child has some problems.
Start wondering: what is he doing? Yes, nothing does.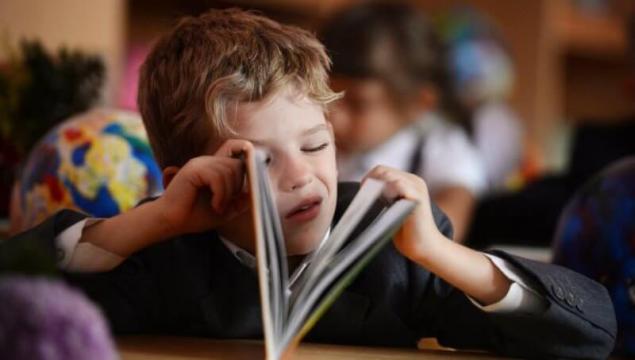 Well, any other problems with it brewing — it's a fight, anything it is impossible to make even the most necessary.
And worry parents because they somehow did not want interests there.
Begin to look closely when you come to visit. Or to ask — how is the day of the child.
And it turns out that it hangs
. Hanging front of the TV all day. Not yet expelled. If you drive off from the TV — hanging out on the Internet. And there, they also did not build, promote, and even focused no interest. Replicas are moved niochem in social networks.
Begin to drive on the street — they don't want. "What is there to do?" Finally they are to be thrown out — we should hang out and air to breathe. And then you can out the window watching them with a bored look out into the yard, Papineau posts and bumps. As in the movie "Cloud-Paradise". No sports, no clubs, nothing. The parents say they honestly tried to write to 10 different classes in recent years. Nothing stuck. Most of these lessons the children just begin secretly miss until I get it in the neck. Then the parents at some point lose the desire to pay for it. About how to work out specified at home — no question.
They don't clean the house and even in my room stuff are not harvested until they will drive really have a tank. And prepare they are not interested. And to read and write. Nothing at all.
And so I think — how did this happen? These kids parents are doing something. Someone's garden, someone knitting, cakes or breeding of cacti. But they have a job and a hobby. Not to mention the economy. A child is not accustomed to anything? Only the mandatory is under duress.
Well here is the children, who are purposefully not taught, but only "infect". And those not infected.
Why? Not quite appetizing fond of yourself? Or just fond of something that the kid doesn't fit.
You never know — every child is an independent person, maybe he is a different mold than the parents. Got some other genes, and their Hobbies he doesn't climb. Well, others it does not carried away — no friends, no neighbor in the yard, not the teachers.
And maybe practice makes perfect? Pollutive pears to 17 years, and then wham, and addicted to something? And if not? Maybe it is time urgently to the psychologist, and it's some kind of mental disorder? While others might say — leave the kids alone. And then you — if you are not a superhero, all he does so from a mental disorder?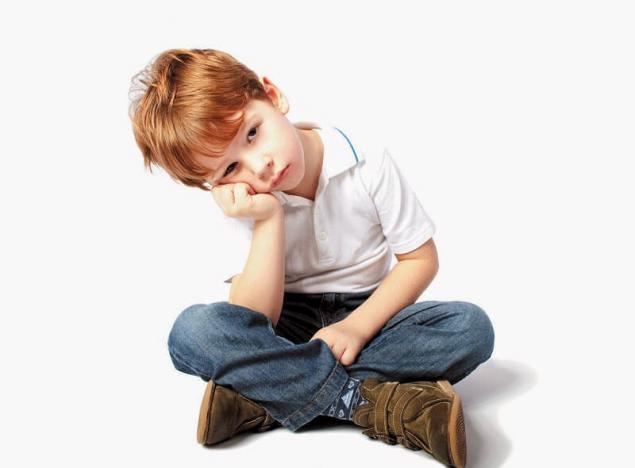 Do you have children that doesn't make? (Well, not babies of course and that is 8 years old and more like at this age all already have their own independent life, and it becomes interesting to see what they are willing to spend). And you are concerned about this lack of creative purposes or something? Or do you think that children are too many things I want, and let them have a childhood, to namuchalsya and then make it? published
Author: Yana Frank  
P. S. And remember, just changing your mind — together we change the world! ©
Join us in Facebook , Vkontakte, Odnoklassniki
Source: miumau.livejournal.com/2110111.html