The day of Christ's Resurrection — one of the brightest religious holidays. It combined the old Testament celebration of the liberation from Egyptian captivity and the new Testament the miracle of the victory over death.
Decorate houses and temples on the occasion of such a momentous event was made in the time of Christ — remember how he was met with palm branches. However in Jerusalem then, hardly heard about the Easter Bunny or painted eggs.
But over the years, the tradition has every right to change.
So, what "dress up" the house?  
Passover cleaning
To Clean Thursday every owner is in a hurry to wash and scrape all that you can to wash and scrape the house. Take advantage of the occasion to walk with the rag around the baseboards and shelves, to sort out a stock of provisions and medicines in the medicine Cabinet.
Do not forget to look in cabinets and closets, throw out or give away all unnecessary things, chipped cups and old pans, razonravilos dresses and tight pants, to put on the bookcrossing books that won't read.
Best home decoration — a minimum of clutter!
Curtains and window
Easter is a good occasion to clean to a Shine window glass, ventilate the apartment, to take off the heavy winter curtains and hang lightweight curtains of light colors. Easter decorations easily attach to the tulle to hang to the eaves or painted directly on the glass.
You can make a garland of paper flowers and butterflies to hang bells or baskets with fresh violets, to paint a colorful Easter stained glass. Bright, cheerful composition will instantly transform the room. 
Easter tree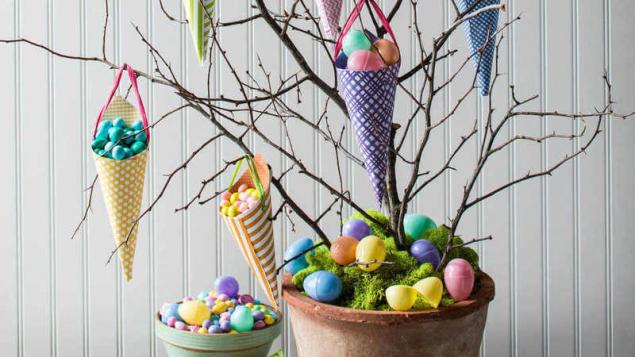 A peculiar variant of the Christmas tree in miniature. Easily made from wire wrapped with colored paper, dry twigs, and even artificial Christmas trees. Or decorate hibiscus, agave, orange tree, any other large and durable houseplant. Decorating a tree made with paper flowers, pictures of bunnies and eggs, candy, and other colorful treats. 
Easter table
Cakes, cakes and other delicious things undoubtedly will decorate the festive meal, but the speech now not about them. The Easter table is a good idea to cover a beautiful elegant tablecloth under plates to enclose the delicate, hand-cut paper coasters, fabric napkins folded in the shape of hares, and dishes to decorate paper headbands with figures.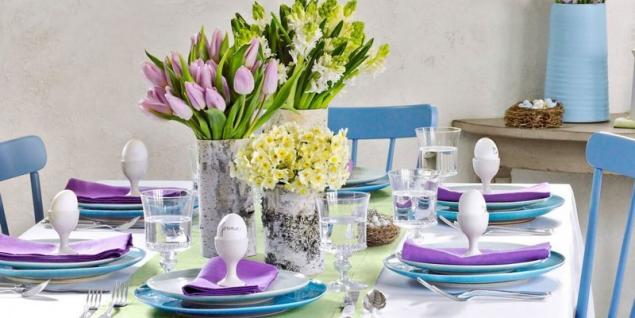 Think about colors to emphasize not only taste, but also the appearance of festive food, ask the children to help with food and decor to decorate dishes with sauces, toppings, herbs, vegetables and berries. And of course don't forget about the vases with willow branches or flowers. 
Easter eggs
It is uncomplicated at first glance, the decoration is endless scope for creativity. From simple residua in onion peel to create pictorial or decorative masterpieces — eggs dressed up in knit hats and velvet caps, is reproduced on the shell fragments of classical paintings and portraits of your favorite cats, painted Russian folk or traditional Mexican ornaments, engraved and encrusted, beaded braid, wire or gold thread.
You can use duck or goose, quail or Turkey or even ostrich eggs, imitation of wood, papier-mache, felted wool, marzipan or gypsum. In half of the eggs you can pour the wax and make candles to put notes with wishes for guests or pour a bit of land and grow by Easter tiny beds. 
Easter basket
Decorative composition not only decorate home, but also will be a good gift to relatives and friends. For the base fit and a simple wicker basket, and the basket from underneath the bouquet, and wire or cardboard structure. Put a little green grass or hay, place Easter eggs — painted or decorative, ovate netting with ribbons or fresh flowers, put on the handle of the butterfly or the bird, hide under the hay sweets ready and a charming souvenir.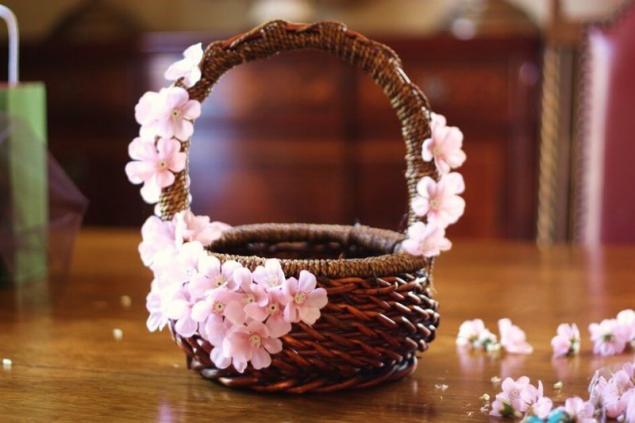 The Easter Bunny
Russian Easter traditions rabbit is very relative attitude and even German and American gardens, he began to run for the eggs only in the 17th century. Rumor has it that the first of the long-eared prankster was a companion of Aphrodite. However, he is caught and "rehabilitated", about the same as Santa Claus became Santa Claus. So there's nothing wrong to decorate the house with paper, knitted, felted or sewn from scraps of rabbit.
But the search for eggs on the lawn requires some preparation and well — researched scenario- think carefully about whether to be distracted from the holiday. 
Easter wreath
Should ideally recall the agony endured by Christ, and to symbolize the sorrow. In fact — has long been a charming ornament, like a Christmas wreath. Traditionally, it is made of twisted in a few turns willow branches or grape vines, twine ribbon or simple twine, hang simple decorations and hang on the front door. Let the neighbors see — in this house we are preparing to celebrate Easter!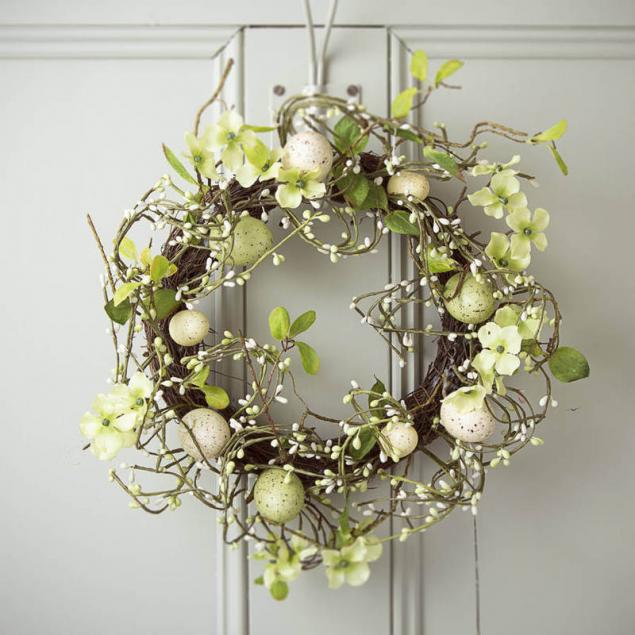 Birds and angels
Weightless white figures cut out of paper hanging on the Windows and the shelves are connected in a garland — very simple, cheap and endlessly cute decoration. They will sway in the wind, flap their wings, blow the trumpet, to make brighter in my soul. However, no one bothers to sew or glue the birds to build them a nest. Or on the eve of Easter to hang under the Windows present a birdhouse is fun twittering birds also decorate the house. 
Gingerbread and marzipan
Cakes in the shape of birds, rabbits, and sheep will not only decorate the table but will delight children. And marzipan figurines of animals and eggs will lead to a complete delight.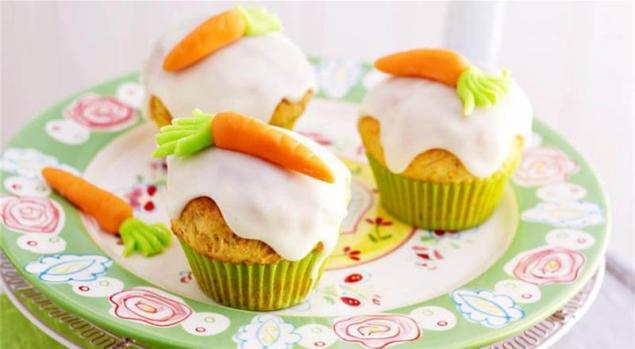 Preparing marzipan dough is quite simple, different color is dyed with natural dyes (beet juice, carrot, spinach etc) — so healthy and wholesome treat.  
Also interesting: the Recipe of an old EASTER best Easter of all possible Eggs: Recipes coloring eggs with natural dyes
But of course the list of Easter decor is not completed. It is possible to arrange the spring garden on the balcony, having timed for Easter blooms, such as roses. To organize the home, the thematic exhibition of drawings, poems to date, or spring pictures. To paint white plates, cut figures from candles to embroider a picture or compose a song.
Creativity is endless, may it be lively as spring rain. Beautiful you holiday! published  
Author: Nick Baken  
P. S. And remember, only by changing their consumption — together we change the world! ©
Join us in Facebook , Vkontakte, Odnoklassniki
Source: www.matrony.ru/zhavoronki-i-angelyi-ukrashaem-dom-k-pashe/