New concentrated solar power plant will be part of the project of construction of 5 GW of solar energy capacity — solar Park Mohammed bin Rashid Al Maktoum. In addition to a new concentrated solar power plant of 1 GW, it will also include solar power to the solar cells. All power plants of a new solar Park in the UAE is scheduled to be commissioned also by 2030.
As part of these efforts, the UAE government has announced the first tender for the construction of solar power stations, solar cells with an installed capacity of 200 MW, which is planned to be commissioned in April 2021.
The construction of solar Park Mohammed bin Rashid Al Maktoum, is expected to contribute to the national strategy of the UAE, which aims by 2020 to generate 7% of total electricity from renewable sources, 25% by 2030 and 75% by 2050.
Several thousands of special mirrors will be installed around the tower of the new concentrated solar power plant in the UAE. She will be able to generate electricity for 8-12 hours a day.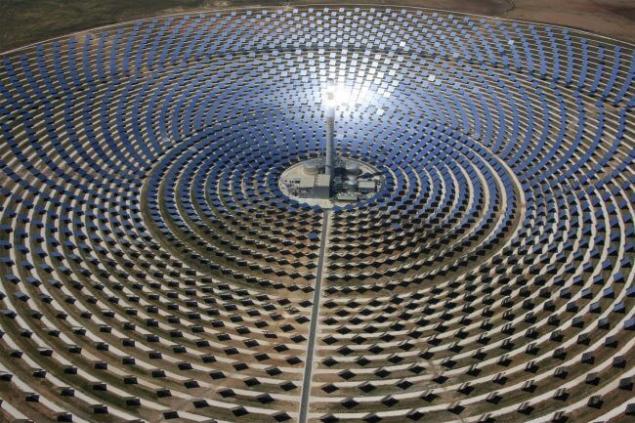 By 2030, Dubai seeks to diversify the energy mix, which currently depends on 61% from natural gas, 25% from solar, 7% from coal and 7% from nuclear power.
DEWA is currently preparing a tender for the construction of photovoltaic solar power plant of 800 MW in the framework of the project solar Park Mohammed bin Rashid Al Maktoum. published  
P. S. And remember, only by changing their consumption — together we change the world! ©
Source: greenevolution.ru/2016/06/07/dubaj-planiruet-postroit-koncentrirovannuyu-solnechnuyu-elektrostanciyu-na-1000-mvt-k-2030-godu/