The speech of a good leader commands respect, not annoying. If you use expressions from this list, it undermined the personal authority of the leader. Remove it immediately.
Everything you say has value. Be it an idea at a meeting or disparaging comments over dinner — all of the above will contribute to the overall impression you make.
In the new book "the Everyday Director: the missing link between merit and success," Sylvia Ann Hewlett calls the three hypostases which reveal a true leader: as he acts, looks and speaks.
When you do well, increases not only the level of communication, but also an impression of you as a person and leader. "Any verbal interaction is a vital opportunity to create and develop a positive impression," writes Hewlett.
Some phrases instantly undermine your professionalism and should be banned in the office.
Here are 11 expressions that do not don't get at work.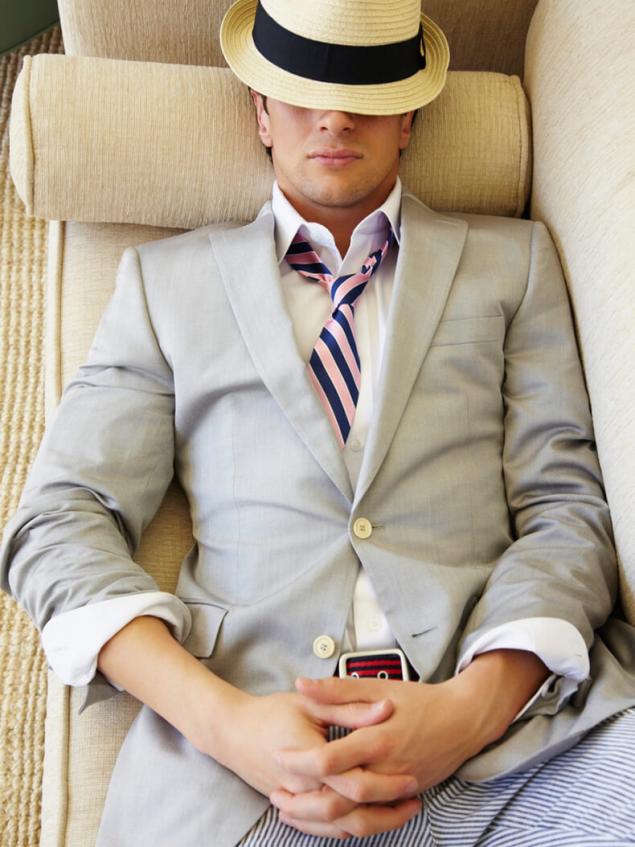 1. "What's the point?"
This phrase suggests your interlocutors on the idea that you are not able to understand the idea yourself, says career coach Tara Sophia Mohr, whereas they would like to make sure you understood everything. Instead, the expert recommends to formulate your question differently: "What do you think about this?".
2. "It's not fair"
Your indignant cry hardly anything to change the situation. "To avoid this phrase is for the simple reason that it is better to refrain from complaints, or worse, passive whining, regardless of what you resent — trouble at work or problems on a planetary scale." skytaylorim Price, the author of "Well said! The secrets of successful presentations and negotiations".
3. "I didn't have time for this"
Most often it is simply a lie. If you have not found the time to complete the task or forgot about it, it is better to assign a date by which it will definitely be done instead of having to explain why to be for it too late.
4. "Just"
"I just wanted to check", "I'm just thinking" — the use of this word might seem harmless, but distracts focus from what you are saying. "When we say "just", we are afraid that we would be stronger than we are", says Moore. — Talking like a defensive position, and prefers to look a little whiny and insecure". Get rid of that verbal parasite, and your speech will sound more convincing.
5. "But I sent e-mail about a week ago"
If someone said to you, your concern to make sure that your request is received. Act proactively in communications, be proactive, and don't make your colleagues to feel guilty under a hail of your accusations.
6. "I hate it" or "it annoys Me"
Insults have no place in the office, especially when they are directed at a specific person or a company. "They not only demonstrate immaturity, as in the school yard, but also create an explosive situation in the team," says Price.
7. "I'm not responsible"
Even if this is not your responsibility, willingness to help means that you are a team player and can go the extra mile for a common cause. In the end, we are all responsible for it.
8. "You were..."
These accusatory reproaches rather inspire a sense of shame. Pronouncing them as if pointing his finger at the guilty, ' says Pryce. It is better to use a positive approach, for example: "In the future, I recommend...".
9. "I could be wrong, but..."
Price calls these words devalues. This means that they immediately reduce the impact of what you are going to say. "Avoid any introductory phrases that reduce your credibility and the value of your contribution to the work," she recommends.
10. "Sorry, but..."
These words immediately set up against you, you irritate others. "Don't apologize for what you are going to do or say," advises Moore.  
16 simple ways to "Google" like a Pro5 ways activate the mindset of success
11. "Actually", "really"
"Actually, it's here" or "actually, you can do so" — prefacing the statement with these words, you create a distance between himself and the listener, as if hinting that there's room for doubt. Try to give what you say more positive attitude.published  
Author: Irina Silaeva  
P. S. And remember, just changing your mind — together we change the world! ©
Source: www.e-xecutive.ru/career/labormarket/1922467-11-fraz-kotoryh-stoit-izbegat-lidery