It may seem that the design compact bathroom is an extremely difficult task. However, even such a specific design space need to be creative. The perfect bathroom should be free and at the same time, convenient for storing different necessary things. Therefore, it is important to consider the position and purpose of every detail in the interior.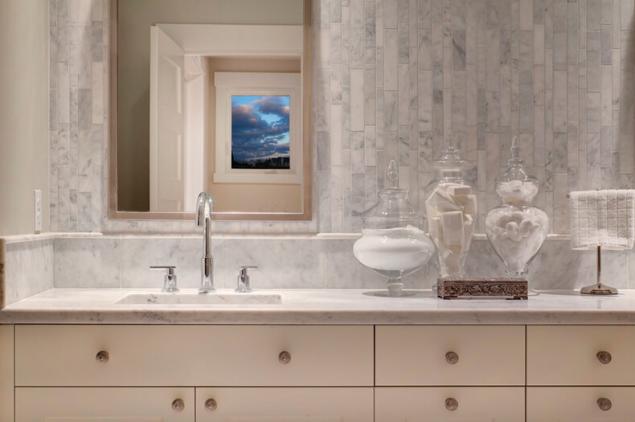 1. Storage space
Instead of having to hide a bright towels with expressive prints in the racks, place them on open shelves. The decision to add space for comfort, eliminates the need to use bulky furniture and will become a significant contribution to the creation of the decor.
Place the open shelves.


Colored shelves will not only contain the desired number of drawers or baskets, but also emphasize your individuality.


The curtain under the sink is a stylish addition that will mask stored on the shelves of cleaning products and hygiene products.


Wooden crates can be put on top of each other, to attach to the wall or simply place on the floor. They stacked things will always be at hand.


2. Functionality
Key quality compact bathroom should be functional. In small spaces very quickly reigns mess. Keep the bathroom only truly necessary things. Without regret, get rid of unnecessary items.
Store cotton balls, disks, and wands in glass containers on open shelves.


Place a Laundry basket under the sink.


Free up space by removing the bottles and tubes in the cabinets.


Place the boxes with toiletries and detergents under the cabinets or above the sink.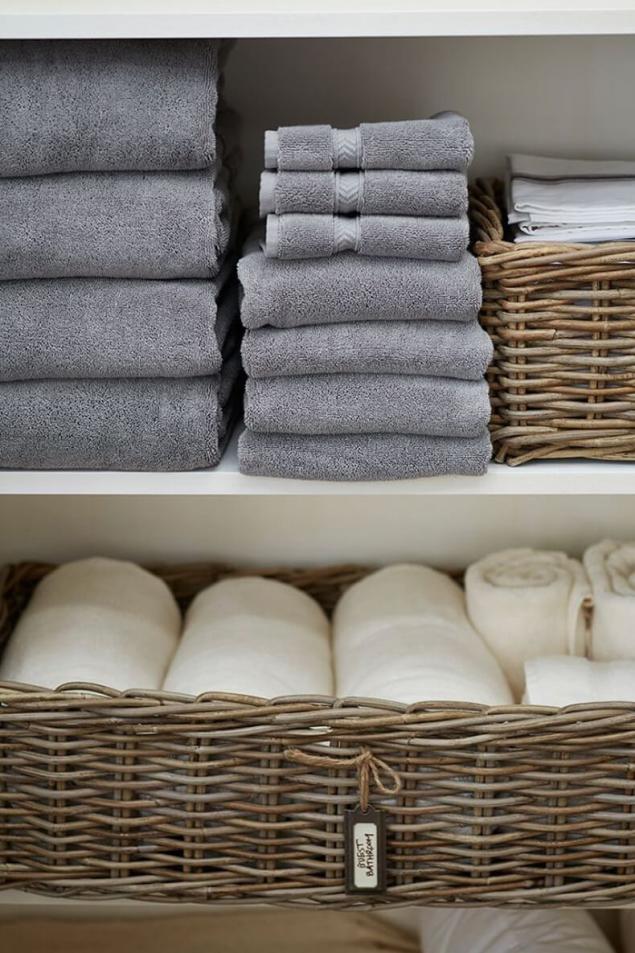 3. Color palette
Make sure you correctly picked a color scheme for your bathroom. Pay special attention to the accent colors. Use neutral colors as the main theme to create a calm image, most comfortable for visual perception.
Neutral base, you can dilute the distinctive textures and relief patterns. This will add depth to the space.


Remember that the color white is associated with purity, but it requires the observance of this very purity.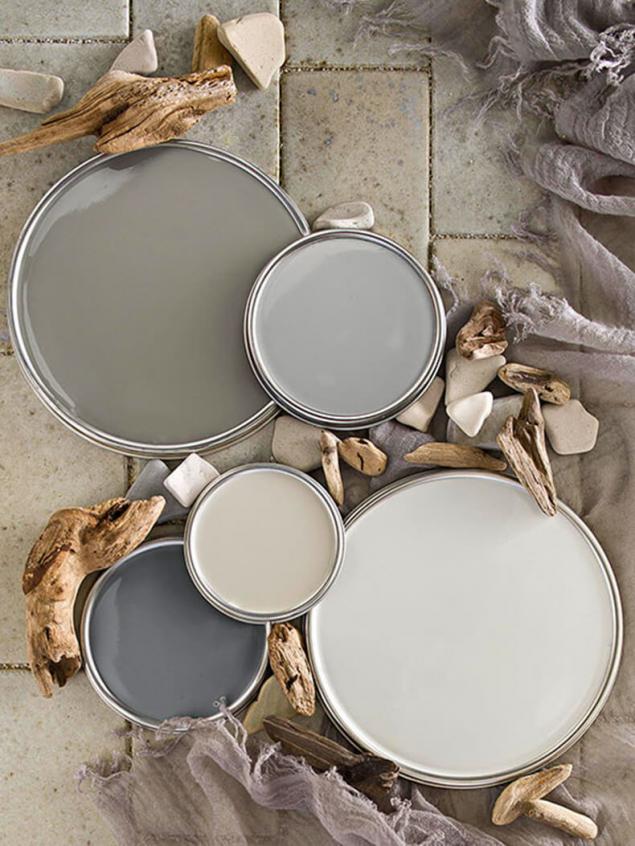 4. Color accents
Color accents play an important role in the formation of decor compact bathroom. Bright towels, tiles, mats and even bathrobes will help to demonstrate your style preferences and taste.
Hang hooks for towels and bathrobes fresh, energetic colors to add colors to the interior and emphasize your individuality.


Dilute concise look moderate amount of fine, intricate accessories.


Repaint frame of mirror in a bright color.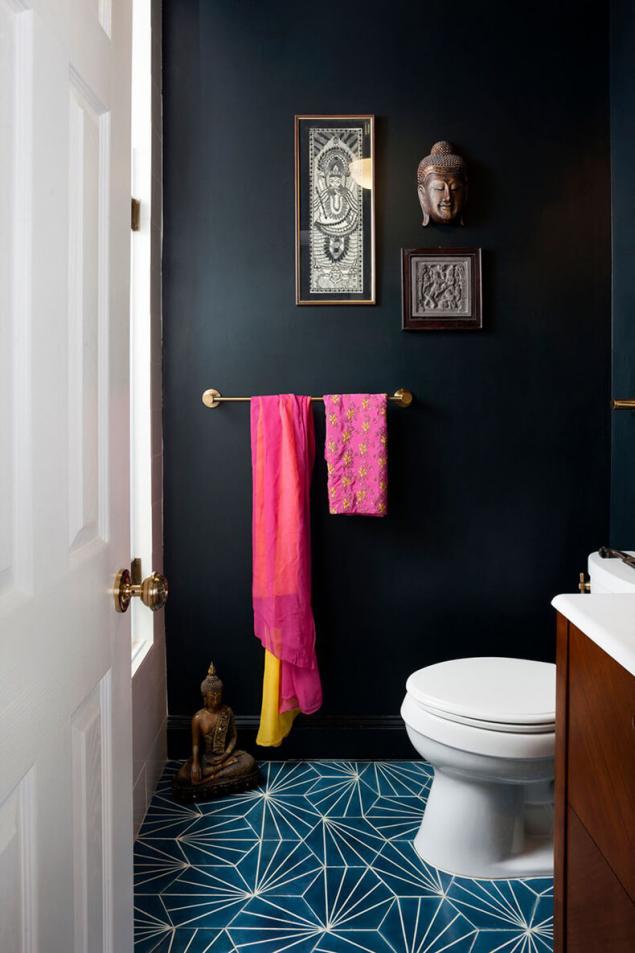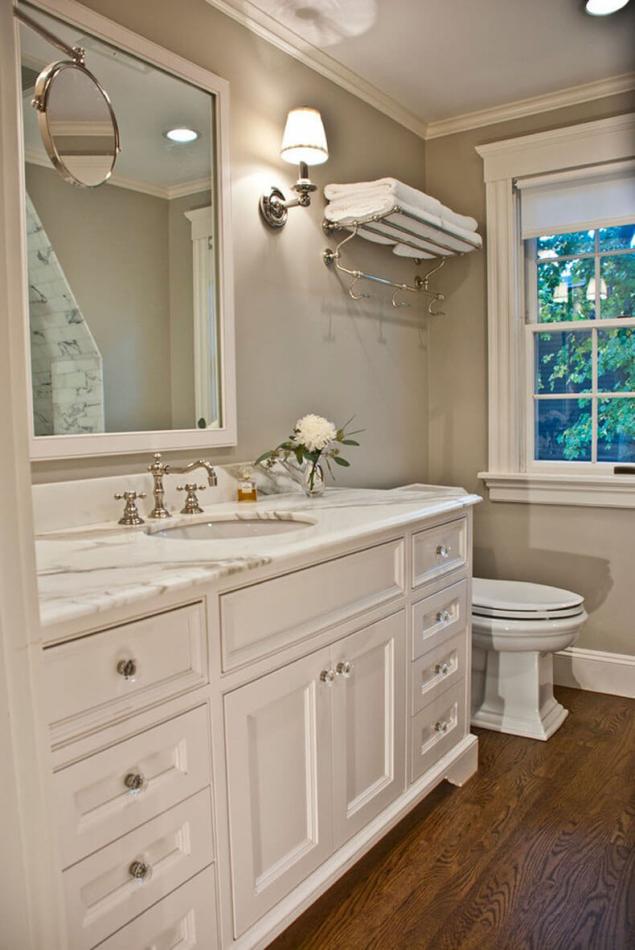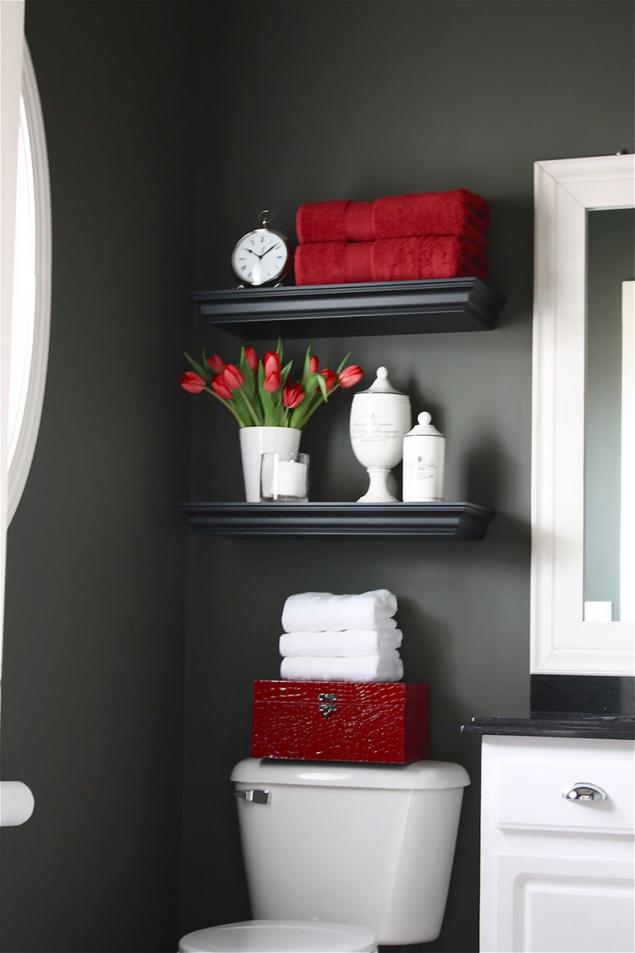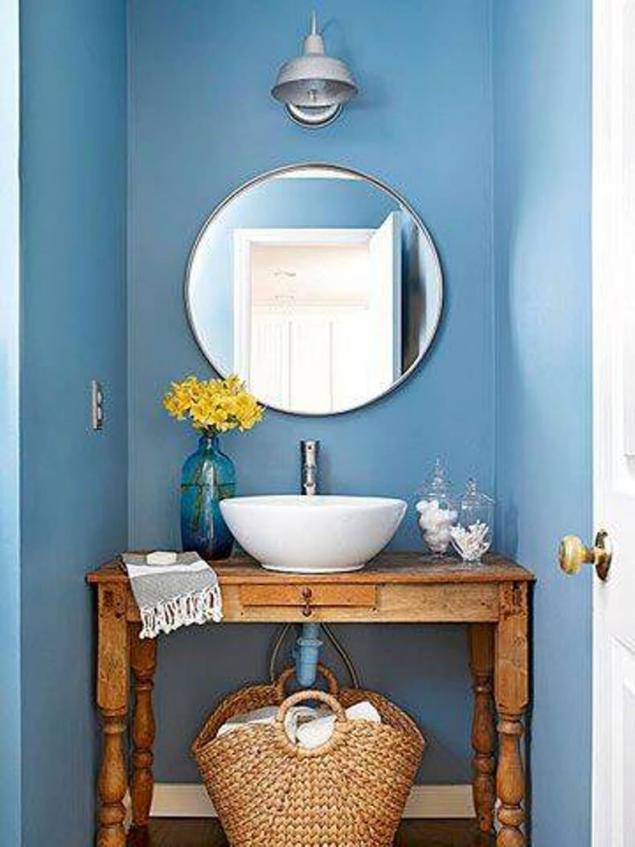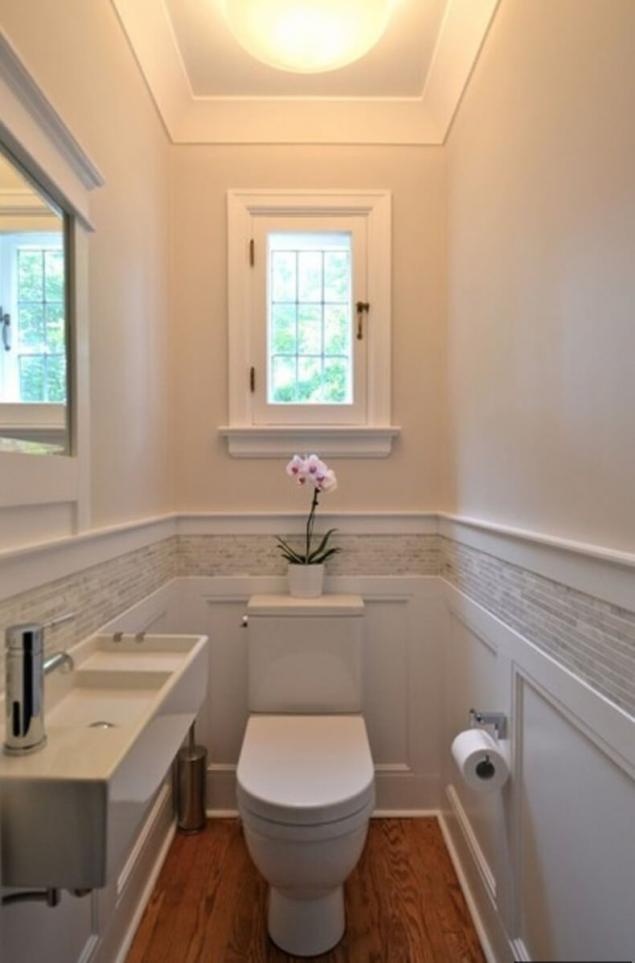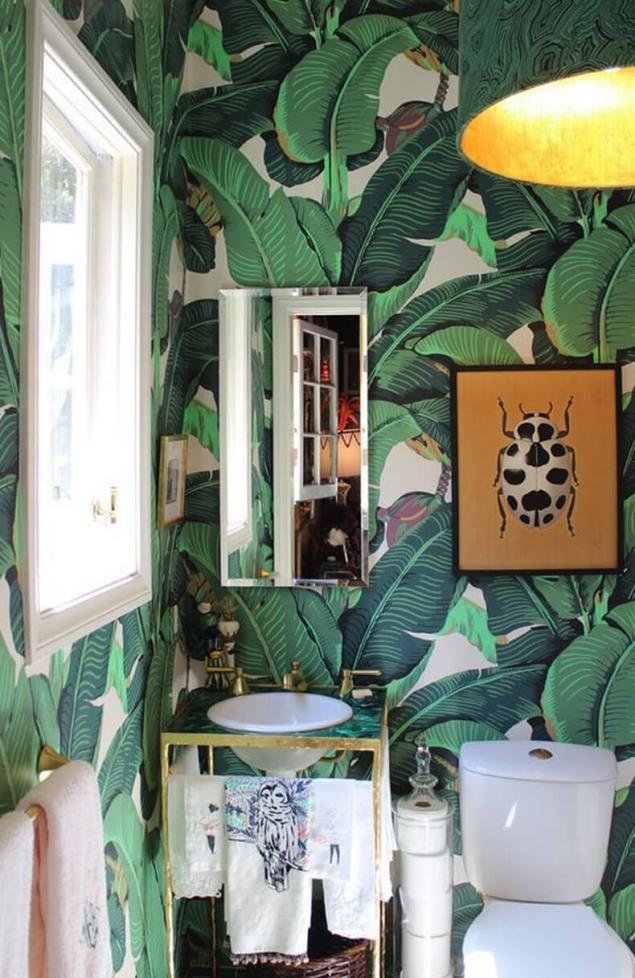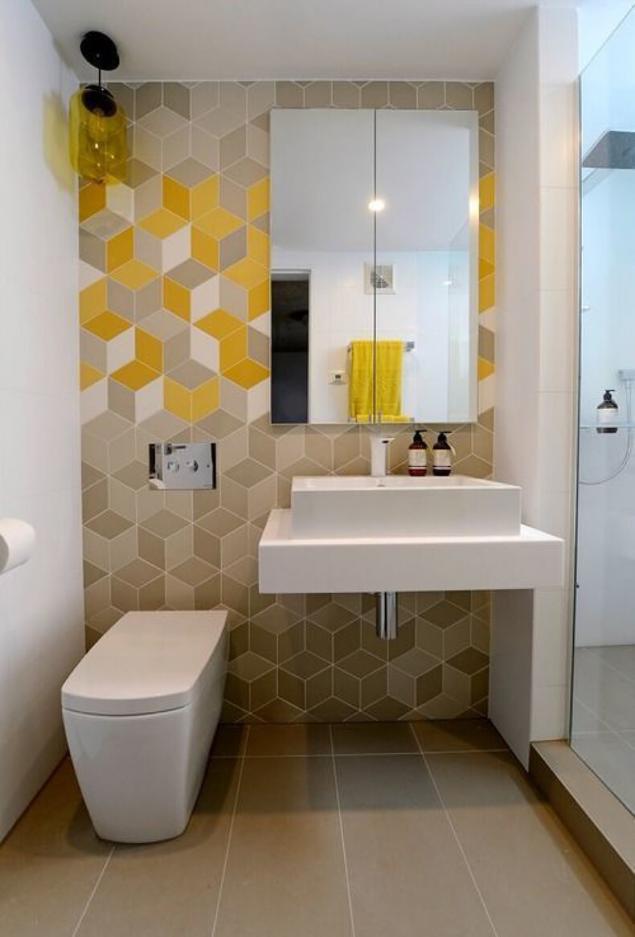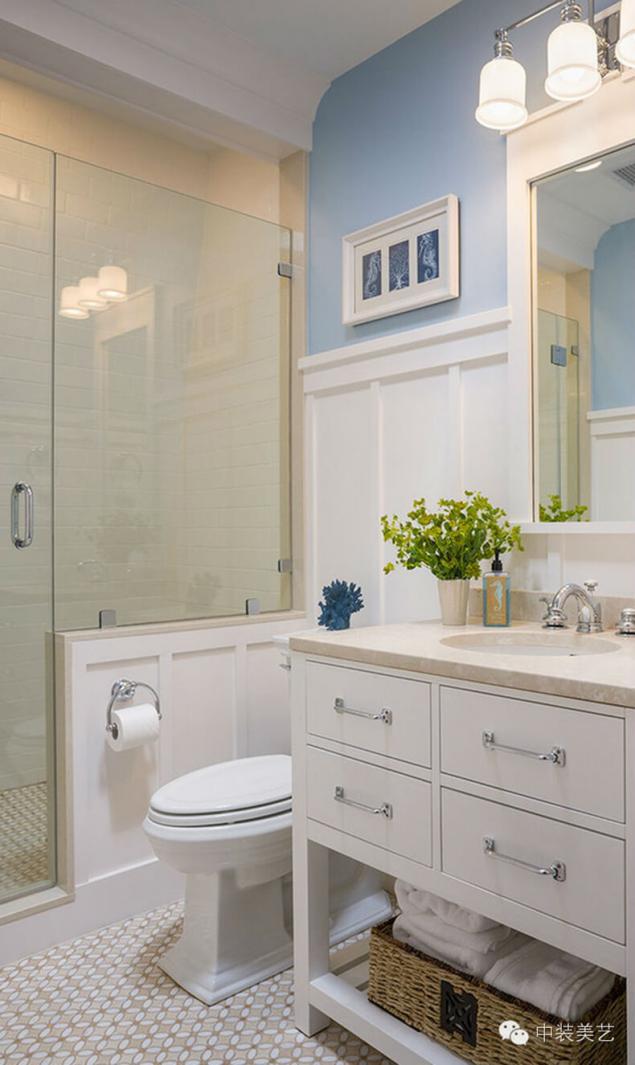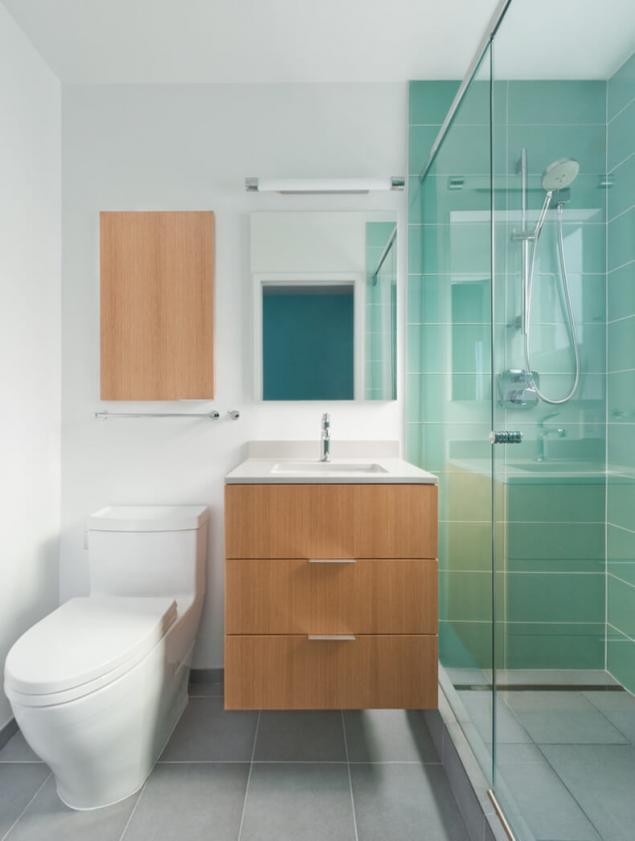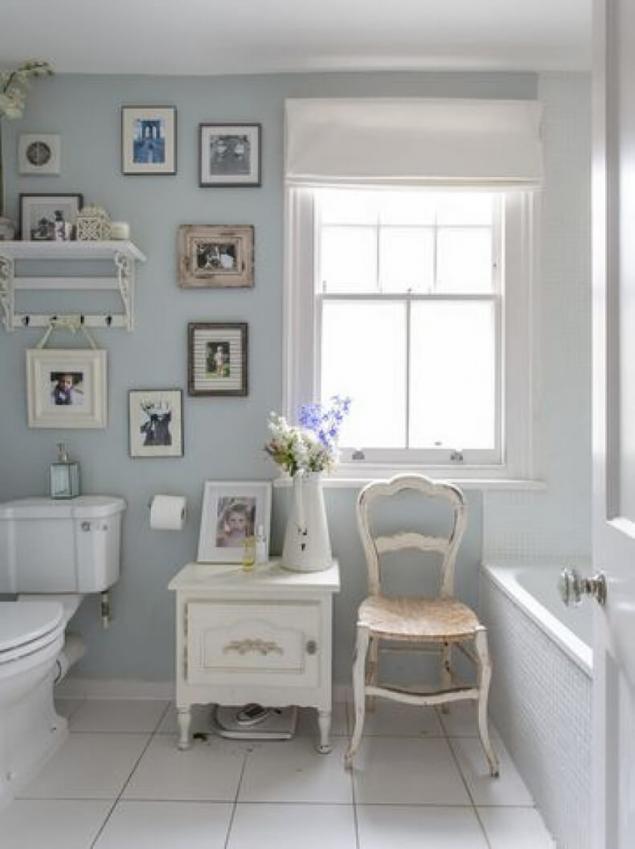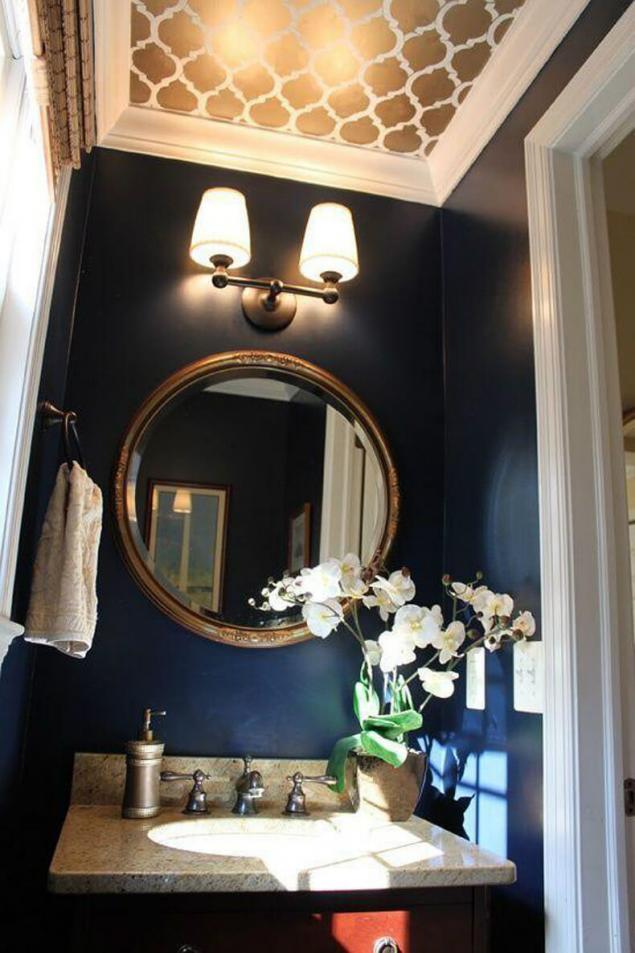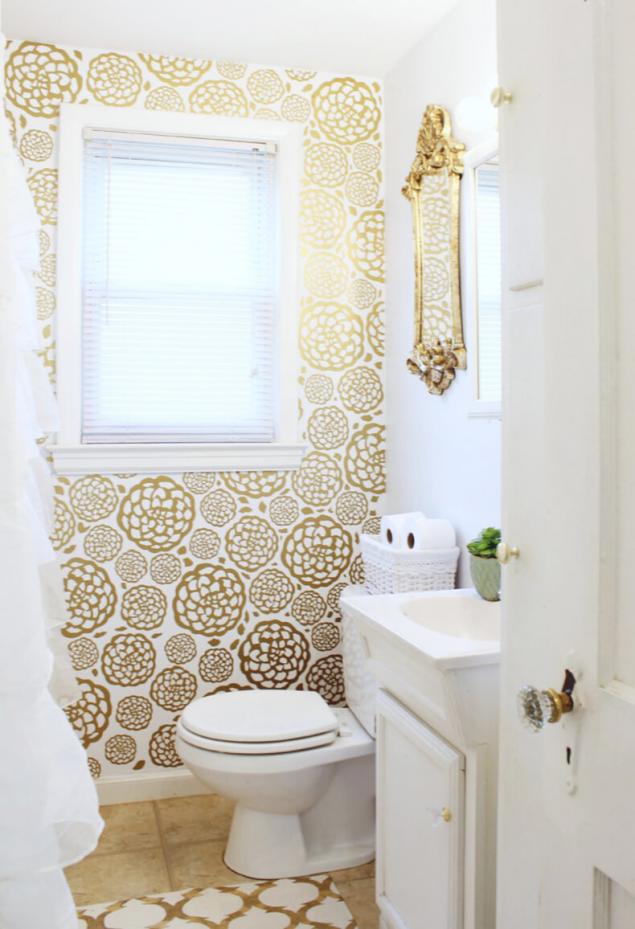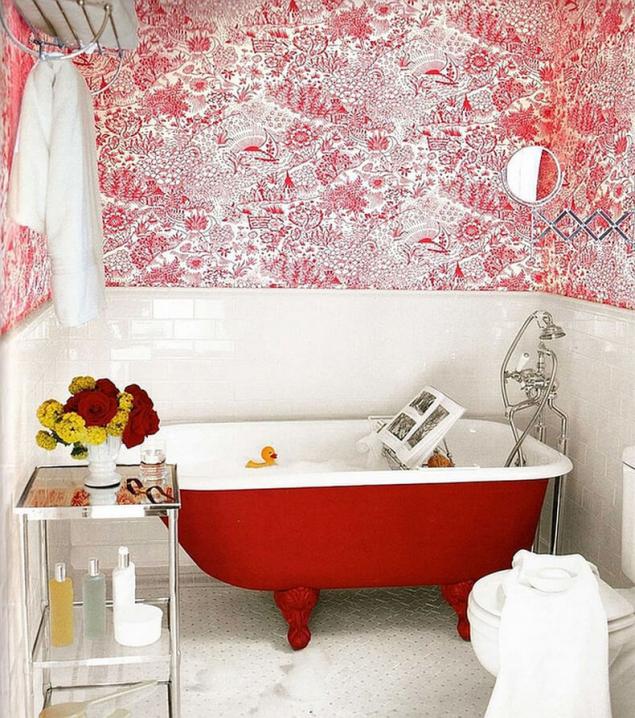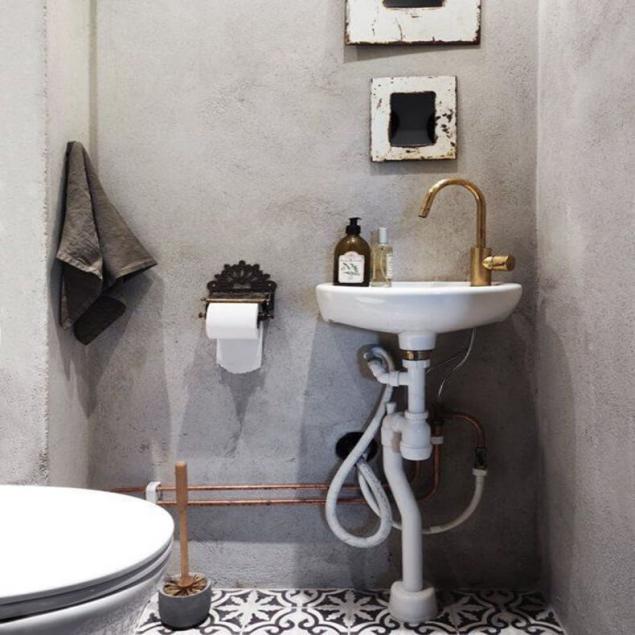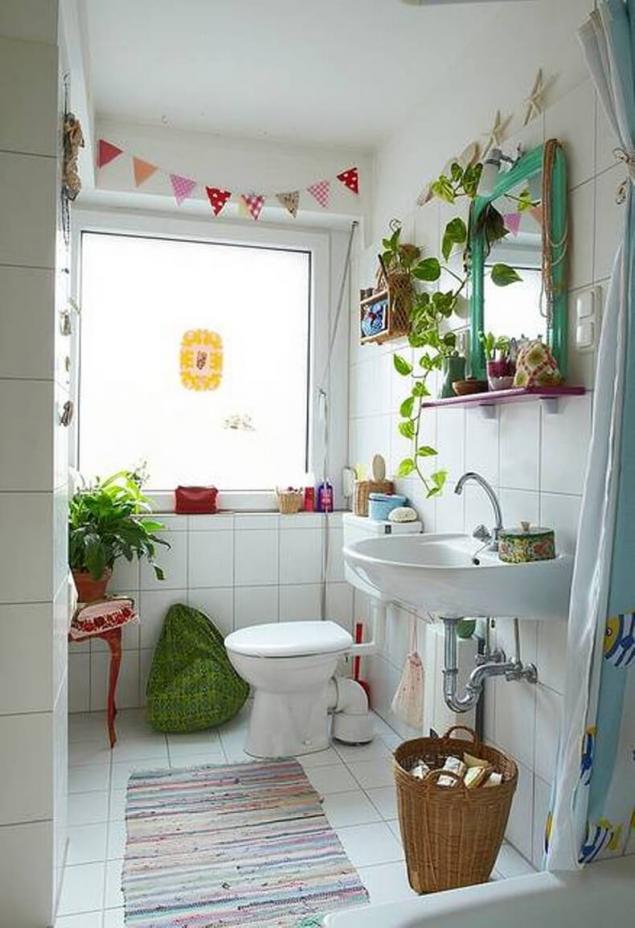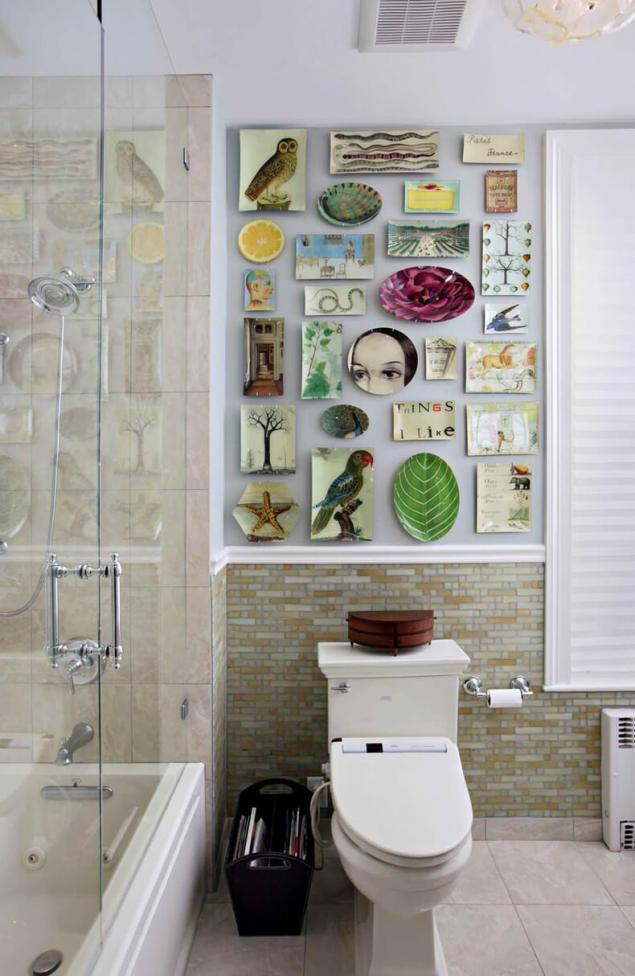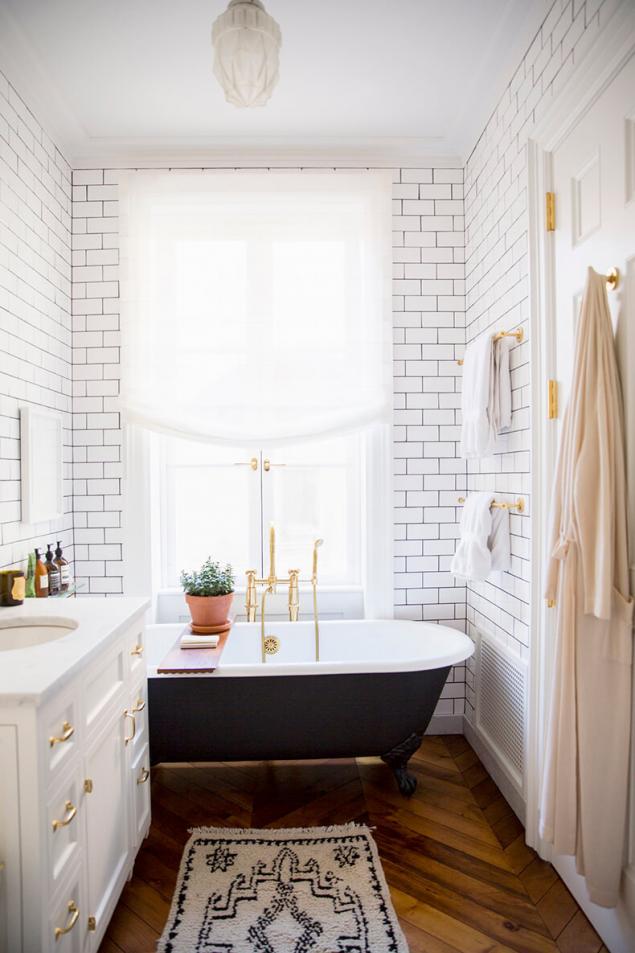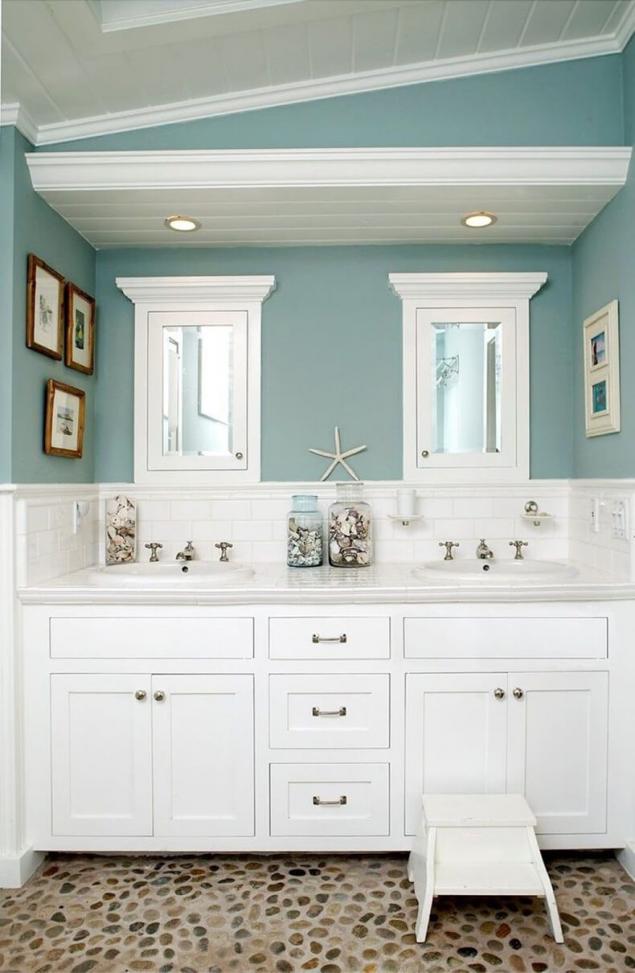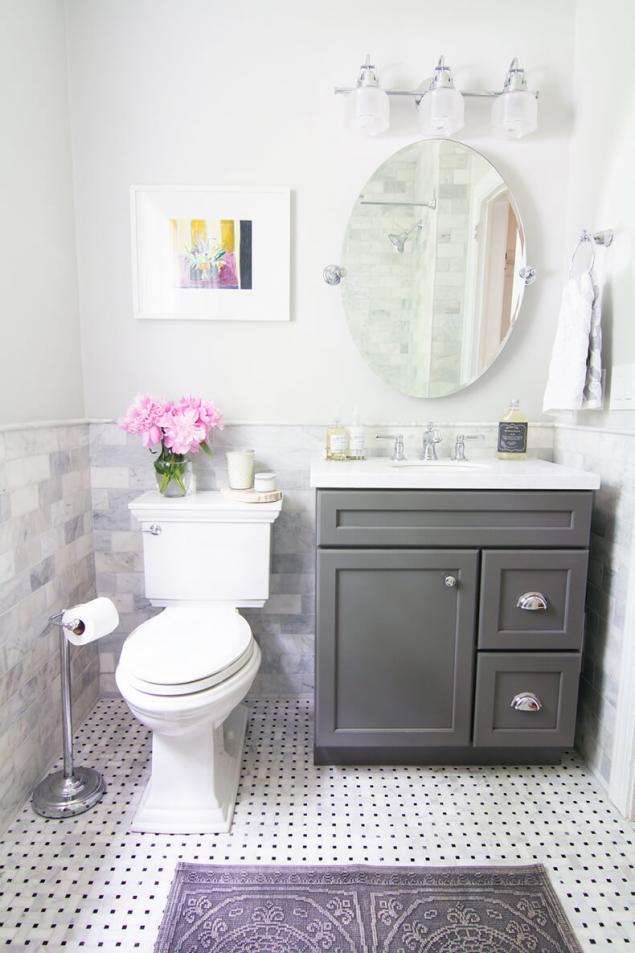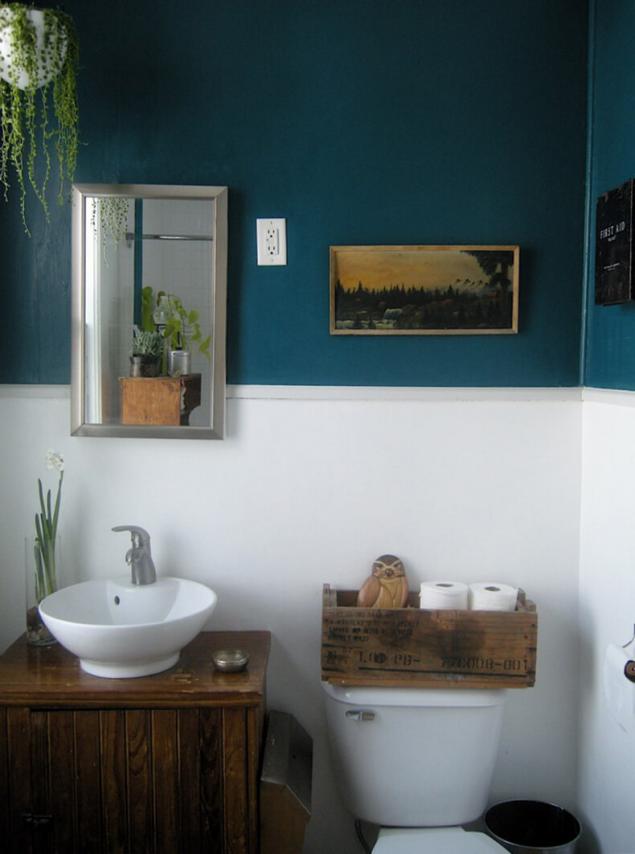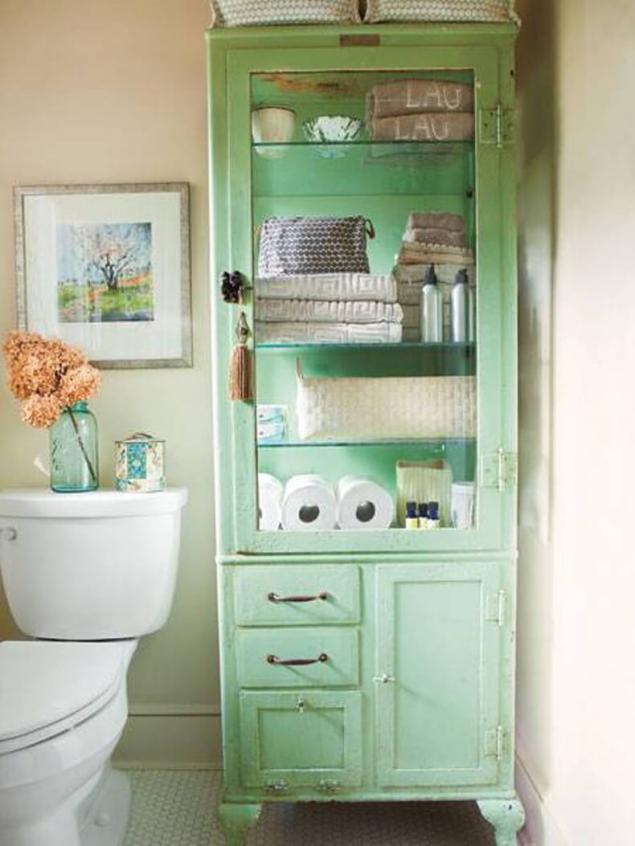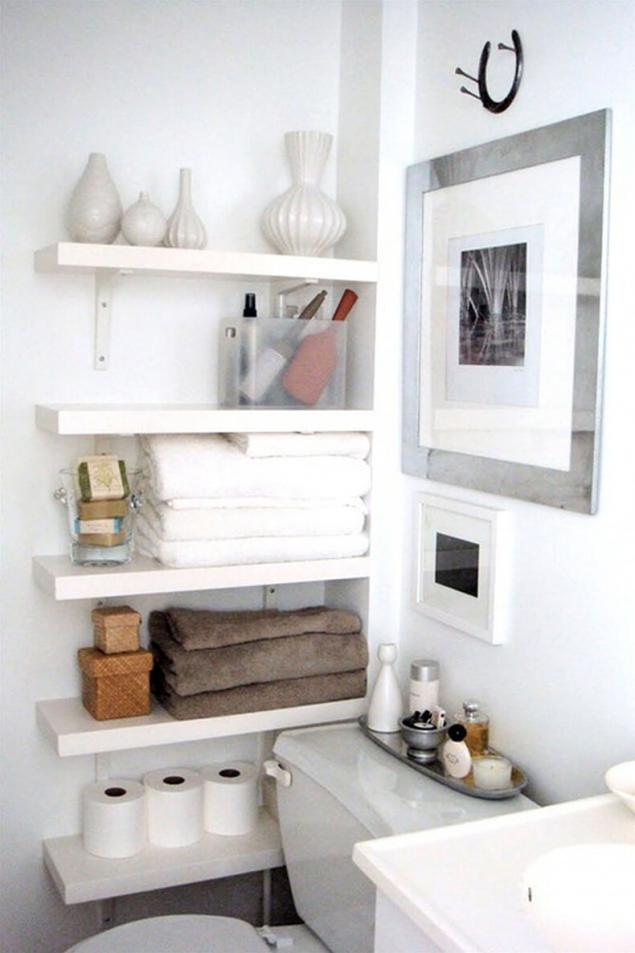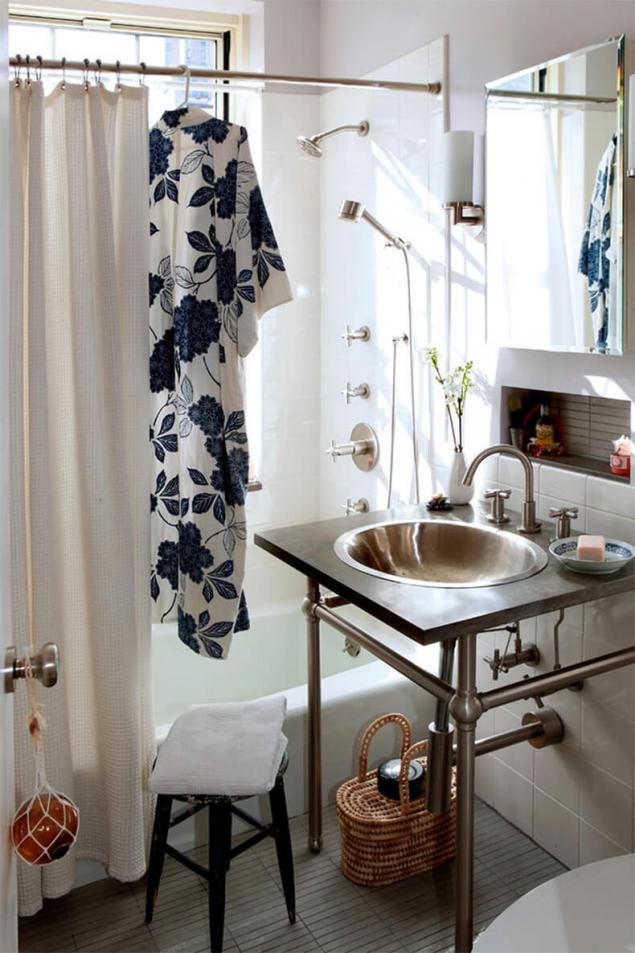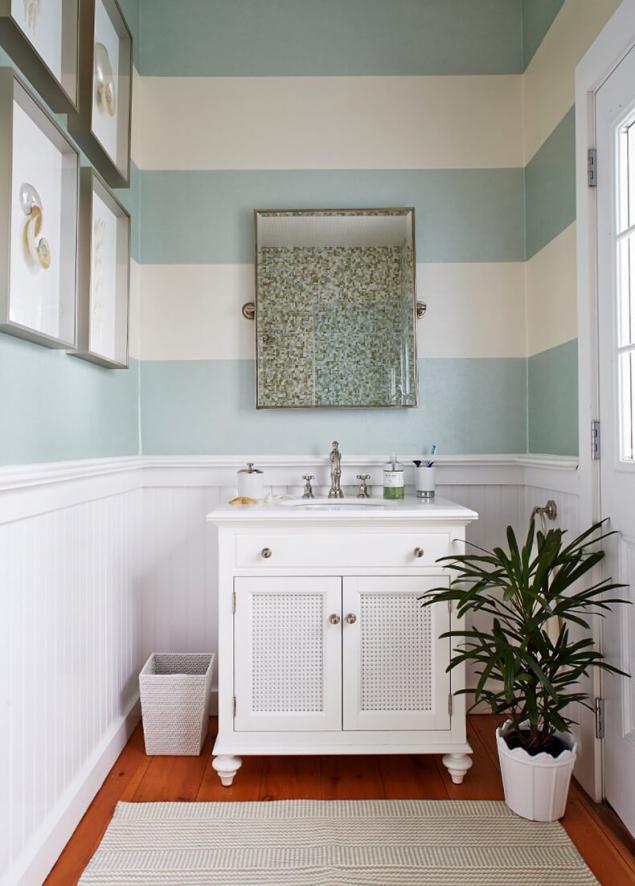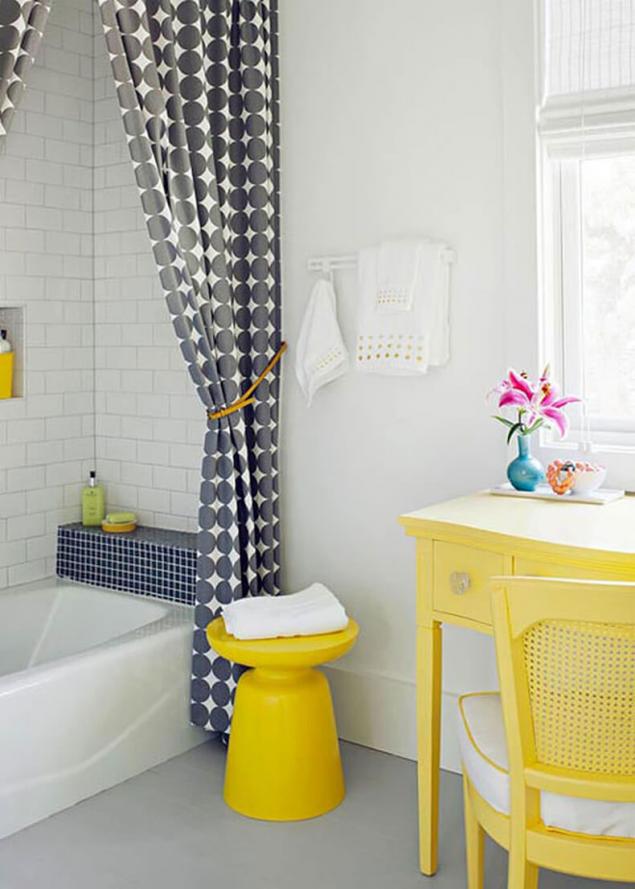 published  
Luxury headboard for a bed: the master class5 design techniques that you can replicate at home
P. S. And remember, just changing your mind — together we change the world! ©
Source: interiorsmall.ru/oformleniye-nebolshikh-vannykh-komnat/