Nowadays there are many cosmetic and therapeutic agents that help to reduce the size of varicose veins with varicose veins. To relieve inflammation in them usually used the active substance contained in various natural ingredients.
However, many of these tools are too expensive, and they do not always give the expected result.
In this article we will tell you about one interesting and, importantly,
100% natural and economical recipe, which you can use to improve the blood circulation in the legs and reduce the symptoms of varicose veins.
I want to meet him?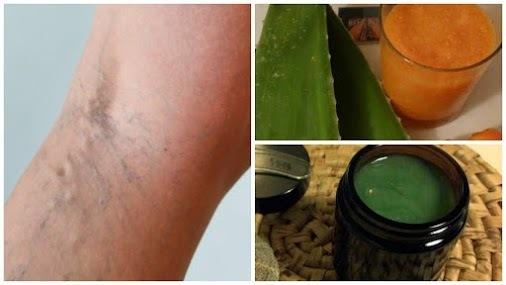 How to fight varicose veins and improve circulation
In this home remedy for varicose veins useful properties of carrot combine with the healing properties of aloe Vera gel and Apple cider vinegar.This combination helps to relieve inflammation and improve circulation.
Creaminess, this tool facilitates its application as an external tool for massage. This massage helps to reduce feelings of heavy legs and pain.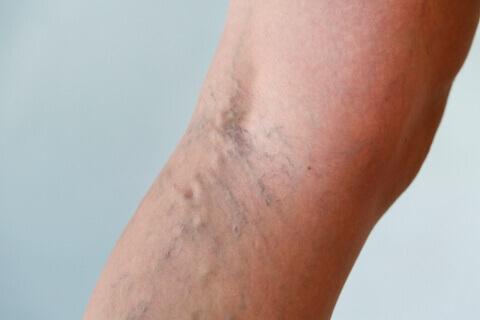 Carrot
is a vegetable rich in antioxidants that improve circulation and oxygenation of cells. Beta-carotenes contained in carrots, have a calming effect, and the fiber and vitamins help improve skin elasticity.
Gel
aloe Vera
, thanks to its high content of essential amino acids, water and vitamins, acts as a natural anti-inflammatory and a vasodilator.
Vitamins C and E
contribute to the resorption of blood clots in the blood, improving circulation and slowing the aging of cells.
To strengthen the effect of added Apple cider vinegar
, natural tonic, which stimulates blood circulation and reduces the size of the affected varicose veins.
This ingredient also acts as an analgesic and relaxing agent; this reduces the feeling of tension and pain in the legs.  
How to prepare this natural remedy to combat varicose veins?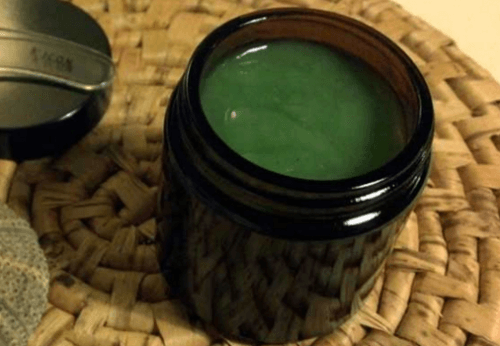 It is a natural remedy to combat varicose veins helps to reduce vascular and spider veins and dilated veins of dark red and blue colors.
Due to the constant use of the funds, their size decreases and they are not so much visible.
Ingredients
2 large carrots
2 leaves of aloe Vera
5 tablespoons Apple cider vinegar (50 ml)
Cooking
Take care that the carrots were organic and of good quality. Peel it and cut into several pieces (so it will be easier to cook mashed potatoes).
You can make a paste of carrot right in the blender, but better carrots pre-boil; then paste texture will be better.
Then cut down on the knife the leaves of aloe Vera and extract the gel from them.
Put all this together with Apple cider vinegar) in a blender.
Turn on the blender for a few seconds to obtain a homogeneous cream.
Method of application
Before applied to the skin this cream, do the exfoliation. After removal of dead cells the cream is better absorbed into the skin.
Then apply the cream on the affected by varicose veins of the place and do a soft massage.
After that the cream needs to soak into the skin for 30-40 minutes, then to wash off cold water.
In order to quickly achieve good results, repeat this procedure daily.
If you can't do it every day, do it at least three times a week.
In addition to this procedure twice a day, apply to the affected area Apple cider vinegar. Then the results will be even better.
As consciousness becomes a source of latent and then explicit illsHidden psychological reasons for excess weight
You have varicose veins?
Then prepare this home remedy and apply it, following the given recommendations. Don't forget also to drink plenty of water and eat foods rich in vitamin E, essential fatty acids and trace elements.
Remember that if you do not treat varicose veins, condition of vein, skin and the entire body may deteriorate, and this problem will become very serious. If this tool does not help you and causes pain, consult a doctor. It will help to find other means and ways of dealing with varicose veins.published    
Source: steptohealth.ru/etot-staryj-retsept-pomozhet-umenshit-simptomy-varikoza/