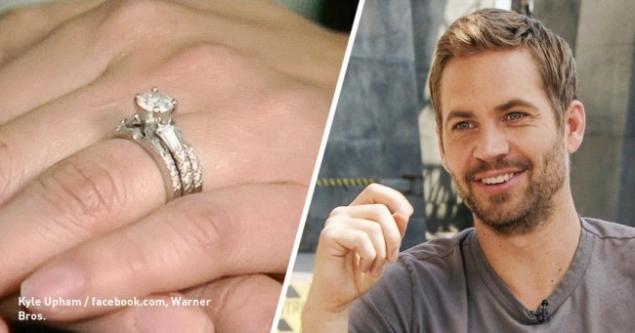 In 2004, Kyle Upham (Kyle Upham and his fiancée, now wife, Kristen, were looking for a diamond ring in one of the jewelry stores in Santa Barbara. Besides them there was another buyer, but being passionate about the search, they at first did not pay much attention to it.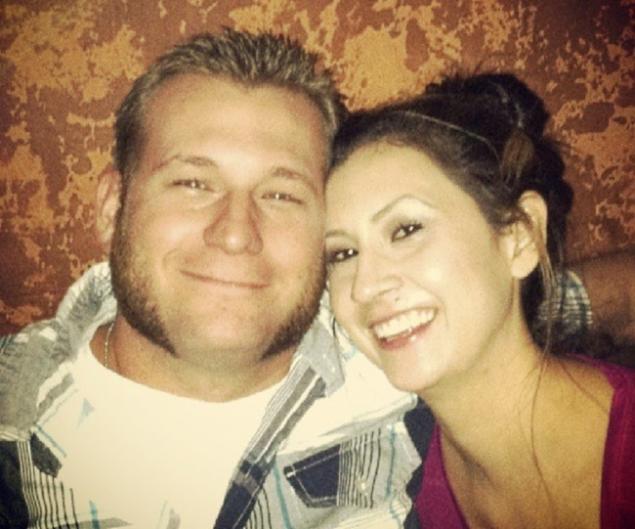 The man advised Kyle and Kristen look at the jewelry more expensive, but the couple admitted that can not afford it. Then they started talking and the young people finally found out in a friendly buyer Paul Walker. Kyle told the actor that is in the army and soon he will have second times to go to Iraq, and before that he wanted to give his future wife a ring to commemorate their engagement.
Kristen says that Paul literally changed countenance when he heard that Kyle was a soldier. But that day the pair was not paying attention and left the jewelry store, never buying diamonds are too expensive.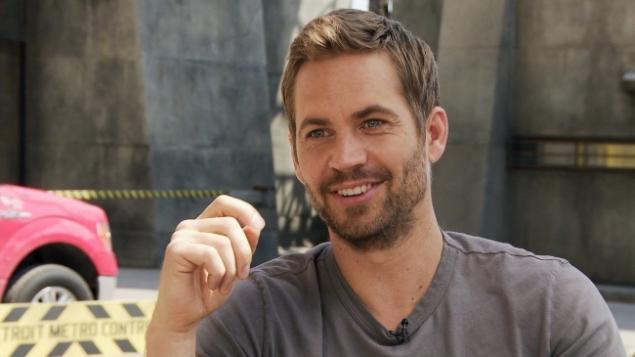 Soon, however, they were in for a surprise: a call from the store please pick up a ring worth $ 9,000 of that for them, paid the man, who asked to remain anonymous. The young people were trying to figure out who made them this gift, but the store staff just smiled and refused to say the name of the giver.
The truth came out only after the death of the actor in 2013, when a former salesman of a jewelry store Irene king Irene King) decided to hide the story no longer make sense.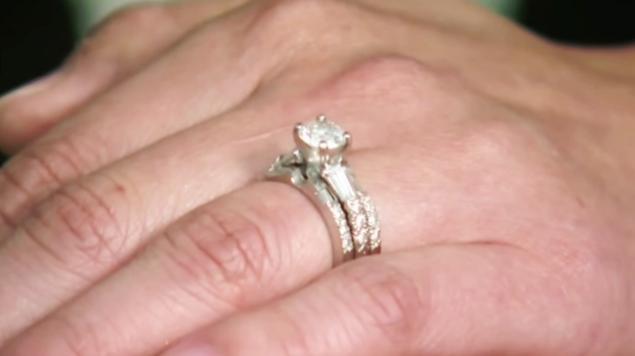 According to Irene, the actor saw that the girl really liked one of the rings, but her companion said that he could not afford it. Then Paul asked the Manager to record the decoration on your bill and insisted that the gift should be anonymous. He was upset that the soldier who risk their lives, cannot afford to buy a ring for the bride, and he hastened to correct this injustice.
So Kyle and Kristen finally found out who was the mysterious benefactor. "This is the most generous gift I have ever received," says Kristen. We will pass the ring and its history from generation to generation."
Photo on preview Kyle Upham / facebook.com,
Warner Bros.
Materials losangeles.cbslocal.com
See also
The waiter got a $500 tip when the amount of the order of 37 cents
Only one post on Facebook has changed the attendance at the restaurant of 0 to 500 people
No one wanted to buy a Teddy bear these children, and then came a most unexpected client
via www.adme.ru/zhizn-dobro/nikto-ne-hotel-pokupat-plyushevogo-medvedya-u-etih-detej-i-tut-poyavilsya-samyj-neozhidannyj-pokupatel-1353065/