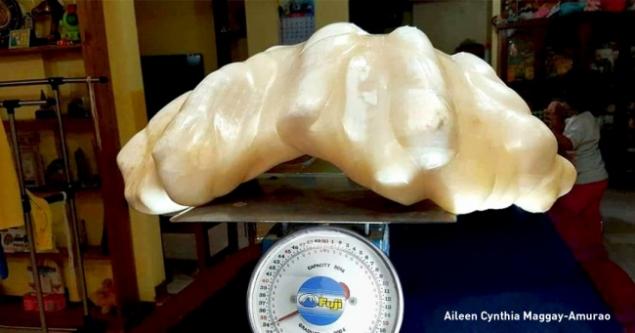 During a storm off the coast of Palawan Island Philippine fisherman boat anchor caught on something strange. Dived to the bottom, he was surprised to find a huge sink. Inside was a giant pearl mussel, a giant weighing 34 kilos!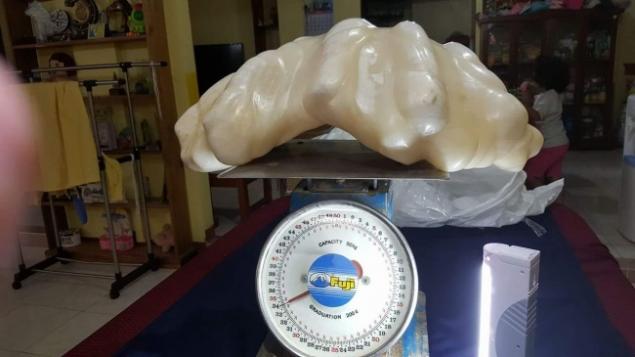 The new owner has decided that this will be a great hulk mascot. And hid it under the bed of his dilapidated house, where it had lain for 10 years. It did not come, that the giant pearl can be of great value.
All changed fire that in 2016 almost destroyed the house of the Filipino. Talisman did not protect the home from fire, and when you move the fisherman decided to give the pearl of the deposit Aileen Amurao, tourism management manager of the town of Puerto Princesa City. It is difficult to imagine the owner of a shock when he found out a preliminary assessment of the value of its treasures - $ 100 million
.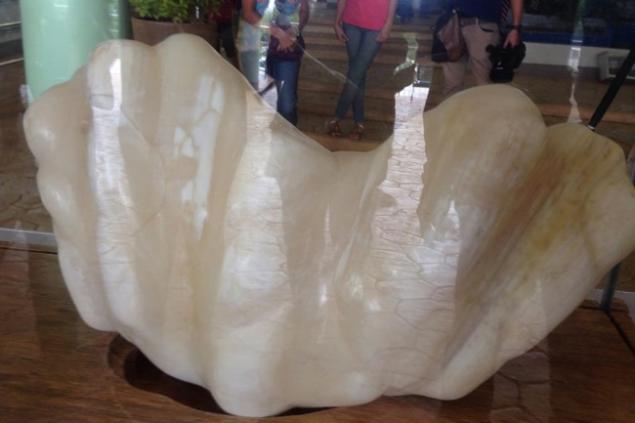 In comparison, previously considered to be the biggest jewel of Allah, which is almost six times less in weight than this beauty. Dimensions of the new record holder - 67 cm long and 30 cm wide
.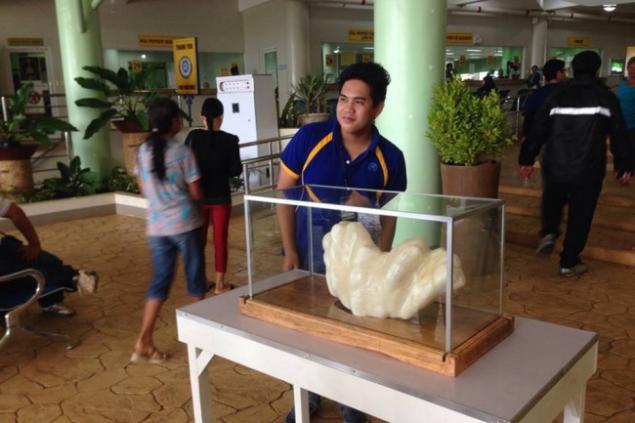 Pearl was transferred to the city government and put on public display. Now the Philippine town of Puerto Princesa City can strike tourists not only for its beautiful beaches.
The city authorities are waiting for the official conclusion of gemologists to full certification unique pearls. And it is possible that its value after a professional evaluation would be even higher.
Photos on the preview Aileen Cynthia Maggay-Amurao
Based on materials palawan-news, Aileen Cynthia Maggay-Amurao
See also:
The boy, who failed exams, received an unexpected letter from the school
When the thought has tried everything in your life breaks ogurtsearbuz


via www.adme.ru/svoboda-kultura/kogda-dumal-chto-pereproboval-vse-v-tvoyu-zhizn-vryvaetsya-ogurcearbuz-1336465/