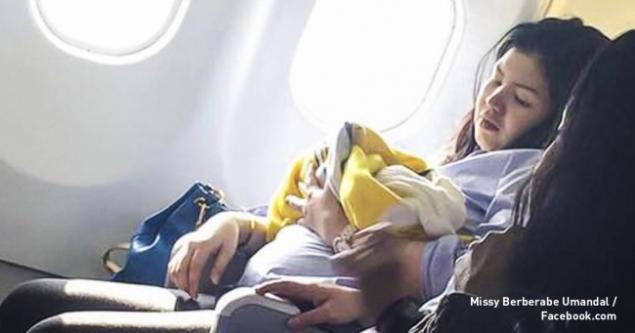 Sometimes kids are so slow to see the light, it is a happy event takes place in the most unexpected places. That's what happened to a girl named Haven, who was born on board a plane en route from Dubai to Manila.
< Website is delighted with how the professionalism of the crew members behave in an irregular situation and as a generous gift, which the airline has decided to present a newborn.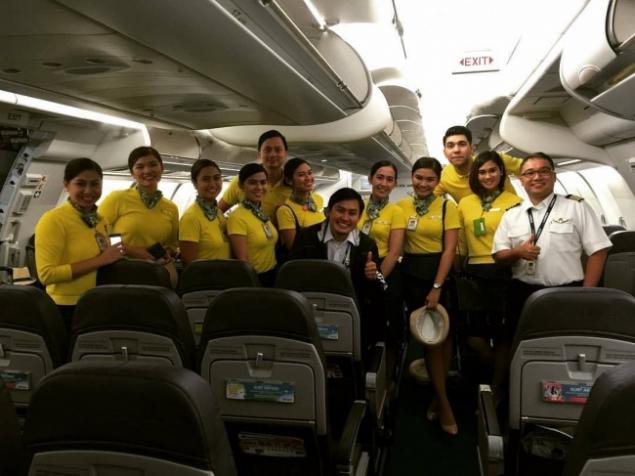 There were no signs of what happened, because the expectant mother was still five weeks before the birth of her daughter. Apparently Haven just did not want to miss a rare chance to see the light in the sky, and five hours before landing her mother went into labor.
According to the airline said it was the first time that the crew had to take delivery. But they have coped brilliantly, because flight attendants are trained to provide medical care. Also among the passengers were nurses who did everything possible to help the mother and baby, and those who flew with young children shared their baby clothes and essentials.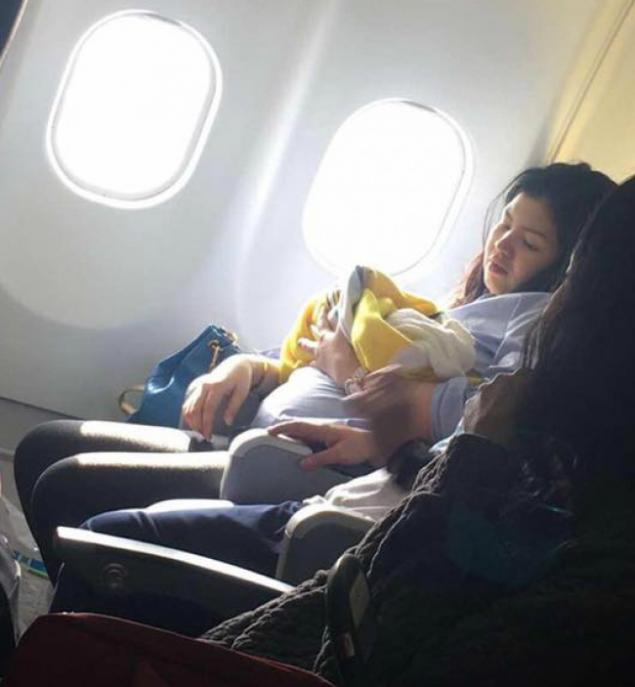 Everything went quickly and without apparent complications. Almost immediately after the birth of her daughter new mother quietly returned to his seat.
ship captain decided to make an emergency landing in India to send Haven and her mother to the hospital. Of course, the flight because of this much delayed, but none of the passengers did not even think to complain. On the contrary, they felt that they were very lucky to witness such a happy event.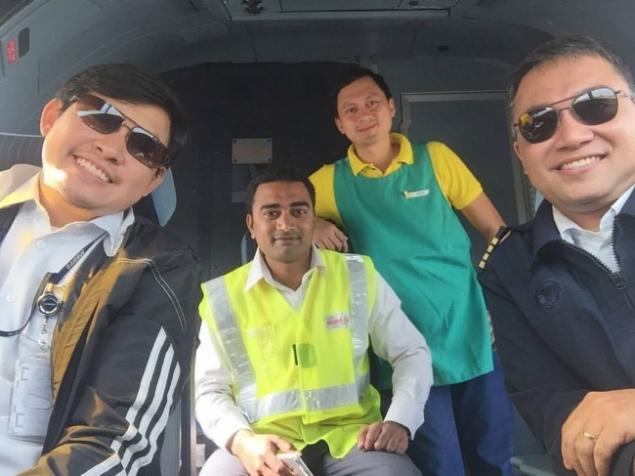 But even more lucky most newborn. Guide Cebu Pacific Air airline has decided to give the girl a million air miles that can be used to fly around the world. This gift is for the cost of five million Philippine pesos, or $ 108,000. Aviamost operate indefinitely, and can use them not only to Haven, and her family.
"Baby Haven, you have a divine miracle which appeared at an altitude of 36,000 feet, and we are happy that contributed to the birth of your prosperous. Forever you'll be our most memorable passenger. »
Photos on the preview Missy Berberabe Umandal / Facebook.com
Based on materials from The Guardian, Cebu Pacific Air
See also:
20 photos, which the kids smile for the first time in life
The stewardess took care of the dog, which is as much as 6 months waiting for her at the door of the hotel
This girl has proven that to be a pilot and master of yoga at the same time very simple


via www.adme.ru/svoboda-puteshestviya/eta-devushka-dokazala-chto-byt-pilotom-i-masterom-jogi-odnovremenno-ochen-prosto-1335165/